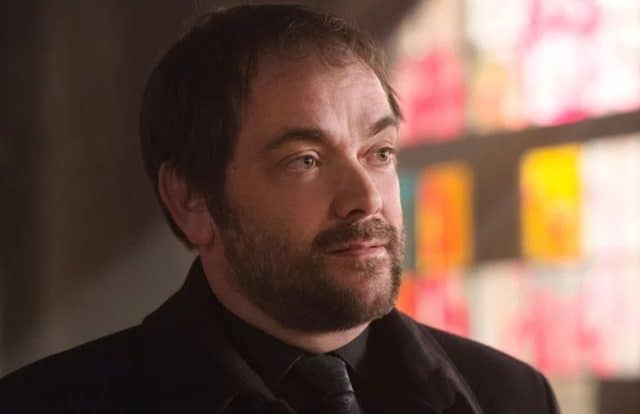 Crowley was one of the most persistent characters on Supernatural. After all, he popped up in Season 5 of the long-running series before continuing on until Season 12, which saw him sacrificing himself for the purpose of sealing Lucifer in an alternate timeline. As a result, it should come as no surprise to learn that Crowley was rather popular with a fair number of Supernatural fans out there, particularly since there were times when he was more an anti-hero than a villain. Regardless, now that Crowley is out of Supernatural with minimal chances of making a comeback at any time in the near future, it is a good time to look back on some of the character's best moments on the series.
Here are five of the best Crowley moments on Supernatural:
"All Along the Watchtower"
Crowley's finest moment came in Episode 23 of Season 12, which was the one in which he sacrificed himself for the purpose of sealing Lucifer. On the whole, Crowley wasn't exactly an upstanding kind of person, but in that moment, he proved that he did have a heroic element to his character, thus ending his time on the series in a most spectacular moment.
"First Born"
A good speech can do much to cement a villain in the minds of the viewers. However, there are times when something more laconic is called for. Crowley's boast in Season 9's "First Born" was very good in this regard, showing acknowledgement for his opponent before reminding said individual of exactly who he happens to be, thus conveying all of the sentiments that he needed to express in a very efficient total of three simple words.
"King of the Damned"
In Episode 21 of Season 9, Crowley's son Gavin was brought forward in time to the 21st century, which proved to be a rather interesting experience for not just him but also his father. Suffice to say that there was a fair amount of humor in the episode, seeing as how Gavin wasn't exactly aware of what his father had one, to which his father reacted with his characteristic swagger.
"Reichenbach"
At one point in time, Dean turned into a demonic version of himself because of Mark of Cain shenanigans. During this time, he was exactly what people would expect from a demonic version of himself, with the result that Crowley was forced to break off their relationship but not before making a verbal jab about Dean's less than stable state of mind.
"The Devil You Know"
"The Devil You Know" from Season 5 had a scene in which Crowley had been tracked, thus resulting in a hellhound being unleashed on the Winchester brothers. Initially, it looked as though he ran away from the encounter, leaving the Winchester brothers to survive the beast on their own. However, it turned out that wasn't the case because Crowley soon made his return with his own hellhound, which perhaps unsurprisingly, was bigger than that of the one sent to attack them.