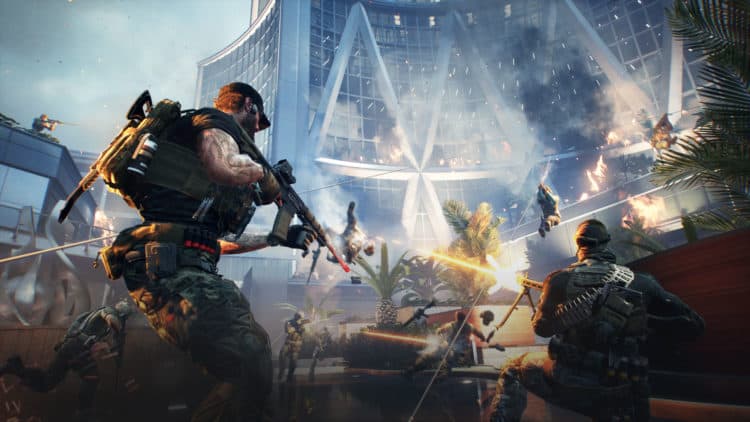 Crossfire X is a tactical first-person shooter that will be coming into Xbox players' homes soon. This console version is an updated version for 2007's Crossfire by Smilegate and Remedy Entertainment. Even though this is technically the third installment of the Crossfire series, this title is crossing over a new battlefield. The Crossfire series is a team-based shooter that is in the same vein as Overwatch and Counter-Strike. Remedy Entertainment developed the single-player campaign while Smilegate Entertainment takes multiplayer duties. When it comes to multiplayer, the gameplay is fairly simple. Two opposing military units must stop each other from taking over their territory. That is the basic gist. However, this game does come with a variety of game modes to spice things up. The most popular game mode is "Classic Mode" while "Spectre Mode" is similar with a ghostly twist.
Even though Crossfire is known to be free-to-play, Crossfire X will be a little more complicated in that regard. The single-player campaign will need to be purchased to play. However, the multiplayer component will still be free-to-play for all players. Even though most players will swarm toward this title strictly for the multiplayer, there will still be some wanting to try out the campaign. It is currently not known what the incentive to play the campaign will be. Most likely it will be along the lines of unlocking new skins, gear, or weapons for multiplayer. That's just speculation. The campaign will launch with two distinct "Operations" which are broken up into several episodes each. The story will focus on the global confrontations with Black List and Global Risk, who are two military teams trying to crush each other. The campaign has been under development for a while with Remedy Entertainment and they have a few surprises to unveil in the near future.
Video
Art Of Lead Slinging
The plan for Crossfire X is that Remedy Entertainment will be rolling out more Operations for the campaign post-launch. So, there is a roadmap laid out that will make the story between Global Risk and Black List quite the epic spectacle. Remedy Entertainment has been working on the campaign since 2016 with the Northlight game engine. Meanwhile, Smilegate Entertainment crafted the multi-player with Unreal Engine 4. Crossfire has been out in the PC spectrum for years, but it never touched home consoles before. The developers wanted to expand this universe and make it more accessible to a broader audience. Therefore, they decided to team up and bring their IP to the Xbox gaming demographic. The single-player campaign isn't going to be a tacked-on portion, either. Remedy Entertainment is going to great lengths to make a fleshed-out world. They're shooting to make a story that has a roster of memorable characters that's akin to Metal Gear Solid and even Call of Duty.
There was a beta that launched this past summer to give players a good taste of what to expect. Based on what was shown, Remedy and Smilegate Entertainment have improved the game from a graphical standpoint. There are updated textures shown through the maps along with enhanced lighting. Thus, there are also reflective surfaces now implemented throughout the maps. Beforehand, the maps looked a tad "flat" and now they're brimming with personality. There were three maps available; Babylon, Babylon Lab, and Invasion. The map called "Invasion" was suited for more intimate combat like what's found in the "Spectre Mode." Babylon Lab is a collection of narrow pathways that is the right fit for an "Invasion Mode." Meanwhile, Babylon was the largest map. This map is more suited for all-out warfare that's akin to maps found in the Battlefield series.
Crossing Hairs
Classic Mode consists of the opposing team planting a bomb while the other team tries to disarm it. This will most likely be the core multiplayer experience with Crossfire X. Spectre Mode is similar, however, the twist is that the attacking team are cloaked and can only take down enemies with knives. Lastly, the Modern Mode is a lot like "King of the Hill" to where the attacking teams must hold down chokepoints and accumulate points. These modes range from 15v15 to 8v8 with the player count. The number of players may be smaller than the standard server found in Battlefield, but this is what makes Crossfire X more intense. This enables the players to get more intimately acquainted with each other as opposed to just encountering one player and never seeing them again. It's a more intense situation that encourages tight teamwork and communication.
During a match, players will be able to slowly progress their character to the point they can unlock "Legendary Mercenaries." One could assume that this might be like unlocking the heroes in Battlefront II. It's currently not known if that applies to all game modes or just specific ones. The mercenaries that players will be able to play at launch will be Logan, Marcus, Alexei, Reuben and Vincent with Black List. On the other side, David and John will be available with Global Risk. On top of that, fans of Crossfire will also recognize some returning maps that will be making a comeback with this instalment. One map, in particular, is the Black Widow map which is a small European town that's built with tightly knitted alleyways.
Crossing Paths
The Crossfire series has been immensely popular with the Asian market for years. It is good to see that it's crossing overseas to reach the Western demographic. Any game that's free-to-play will always be at least worth checking out. By the way things look on the trailer, this title has the tendencies to shine just as much as its AAA counterparts. There's definitely a lot to enjoy with this IP and it might launch a whole new franchise with a fresh list of characters. Crossfire X was scheduled to be released in 2020, but it was delayed until 2021. The game is pretty much complete and Remedy Entertainment is at the polishing stages with the development of the campaign. Therefore, expect Crossfire X to be released later sometime in 2021 exclusively for the Xbox and PC.