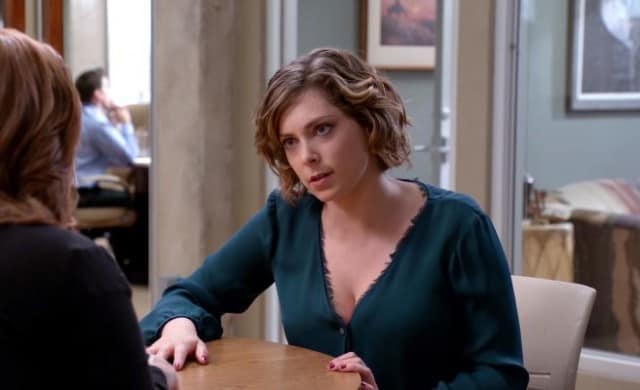 Rebecca and Josh's relationship reached a whole new level at the end of last week's episode of Crazy Ex-Girlfriend, as the two of them kissed (while Greg, who had just admitted to himself that he had feelings for Rebecca, watched it happen). However, where do the two of them go from here? What's next for them? These are the questions rolling around in Rebecca's mind in tonight's all-new hour.
In tonight's Crazy Ex-Girlfriend, titled "Josh is Going to Hawaii!," Rebecca tries to decide what the "proper" next step is for her and Josh's relationship. How do they move forward? According to Paula, who is instructing her best friend with all of her romantic comedy knowledge, Rebecca should follow Josh to Hawaii as some type of big romantic gesture.
Will Rebecca actually hop on the plane with Josh? And if she does, will he find it as romantic as Paula believes it to be? We'll have to wait and see how it all unfolds in tonight's episode.
Crazy Ex-Girlfriend airs Mondays at 8 p.m. on The CW. Check out the sneak peek from "Josh is Going to Hawaii!" below:
REBECCA HAS HIGH HOPES FOR JOSH – Rebecca (Rachel Bloom) learns that Josh (Vincent Rodriguez III) has conflicted feelings for her and Darryl (Pete Gardner) wants to let everyone know about his newfound bisexuality. Meanwhile, Greg (Santino Fontana) must figure out how to work alongside Heather (Vella Lovell) post break-up. Donna Lynne Champlin also stars. Erin Ehrlich directed the episode written by Sono Patel.
[Photo via YouTube]