When it comes to the superhero genre — or even comic books in general — it's hard to get any bigger than Stan Lee. The industry icon helped launch Marvel Comics into the superstar status that it continues to enjoy today and co-created many of its most memorable characters alongside collaborator Jack Kirby. Everything from the Fantastic Four, the X-Men, the Incredible Hulk, Iron Man, Spider-Man, Thor, Doctor Strange, Ant-Man, Daredevil and Black Panther.
And if that last one sounds familiar, that's because the character's first solo movie debuts this week in theaters the world over where its expected to make an absolute killing at the box office. Current estimates have the new Marvel movie making a resounding $165 million at the US Box office this weekend. It's further expected to make northward of $400 million over the course of its domestic lifespan, with even more money coming in from overseas markets. All told, it stands to be one of the genre's most profitable movies, and should end somewhere near the coveted $1 billion dollar mark by the time that it leaves theaters a few months from now.
In addition to the historic Black Panther, 2018 marks yet another milestone for the celebrated Marvel Cinematic Universe. It debuted back in 2008 with the one-two punch of Iron Man and the criminally underrated Incredible Hulk. This year marks the mega-franchise's ten-year anniversary, an event that has not gone unnoticed by the comic publisher cum film studio. And, as it turns out, Stan Lee wasn't about to let it pass by unremarked upon as well.
Taking to Twitter, Stan Lee decided to offer his admiration of the company that he, in no small part, built into what it is today. He wrote offer his "congratulations @marvelstudios on your 10 year anniversary! I've been in the business for 77 years — only 67 more to go and you'll catch up to me!"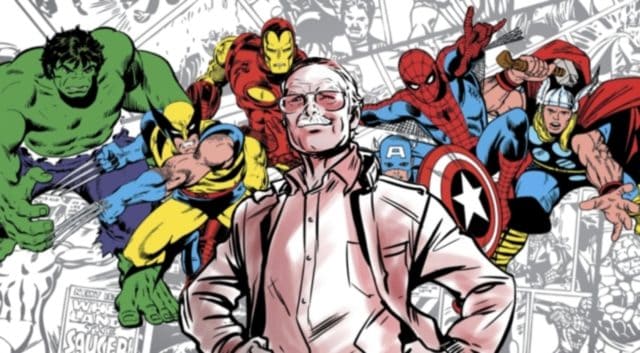 Coming on the heels of a health scare for the comic writer, the statement serves as both a welcome relief and a grim reminder. Earlier this month, Lee was rushed to the hospital due to an irregular heartbeat. And although his representatives assured fans that "Stan is doing well and feeling good. He is staying there for a few days for some check-ups as a safety precaution," he was kept there after the health scare for precautionary observation: a move that continued to worry many fans of the nearing-ancient entertainer whose work has touched so many lives in the preceding decades.
It is, however, comforting to see Stan in good health and good spirits once again, especially at such a momentous time for Marvel. Between Black Panther and Infinity War, it would seem nothing short of cruel to lose the man who, perhaps more than anybody, laid the groundwork for their release.
Tell us what's wrong with this post? How could we improve it? :)
Let us improve this post!