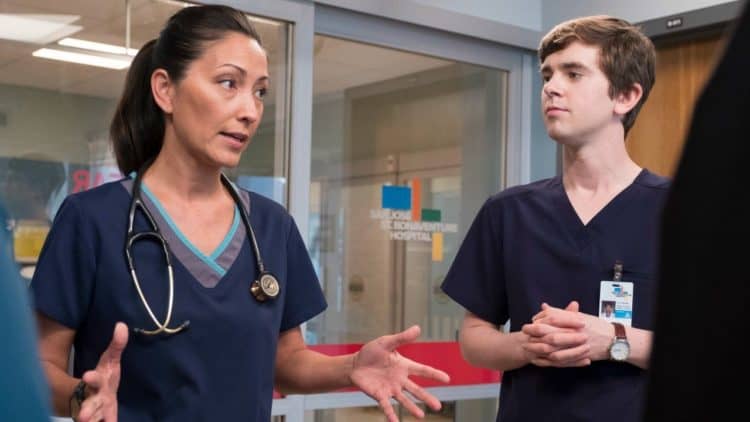 Over the span more than 20 years, Christina Chang has managed to make more than 60 on screen appearances. She has played a wide variety of characters and shown just how versatile she can be. After a series of guest and recurring appearance in popular shows, Christina has been getting a lot of attention for her role as a regular cast member on The Good Doctor. Since being introduced to the show, her character has become a more prominent part of the series and viewers love getting to see more of her. If you haven't seen her work yet, this is the perfect time to get aquatinted. Keep reading to learn 10 things you didn't know about Christina Chang.
1. She Was Born In Taiwan
Christina comes from a diverse background. She was born in Taiwan to a Chinese/Filipino father and an American mother. She relocated to the United States when she was a teenager and lived in her mother's home state of Kansas before eventually moving to Seattle.
2. She Is A University of Washington Alum
Natural talent can only get a person so far, especially in an industry like acting where there are countless talented people. Many actors have found that good training is what can help set them apart. Christina has spent several years studying acting and has an MFA from University of Washington.
3. She Started Off As A Dancer
Christina wasn't always planning on becoming an actor, instead she was initially focused on dance. She told Talk Nerdy With Us, "I originally came into acting through dance. I took ballet for 8 years and then when I turned 13, I found out I needed to wear a back brace for my scoliosis which put an end to my dance aspirations. I turned to acting as an outlet and it stuck!"
4. She Loves Helping Others
Christina is a very compassionate person and she's always understood the importance of helping those in need. Throughout her career, she has worked hard to use her platform to do just that. She is especially passionate about causes that involve children which is something she got from her mother who worked as a school counselor. She is also a strong supporter of various causes such as the fight to end racism and equal access to education.
5. She Is Bilingual
As someone who has lived in different parts of the world, Christina knows first hand just how beneficial it can be to be to speak more than one language. In addition to English, she is also fluent in Mandarin. So far, however, it appears that English is the only language she's acted in.
6. She Has An Adventurous Side
Taking risks and trying new things is something Christina has always loved to do. She has a very adventurous spirit and enjoys doing things like traveling to different countries and exploring. This aspect of her personality has likely been a very beneficial quality during her career.
7. She Is A Mother
Christina has accomplished a lot of things in her professional life, but nothing beats the joy of being a mother. Christina and her husband, Soam Lall, have one child together – a daughter named Samara. While talking to Talk Nerdy With Us, Christina shared that she is gets really nerdy about "mom stuff". She said, "I love to geek out on all the different approaches of parenting. I like to research different toys/STEM toys for my daughter. I like to know what other moms and dads are doing to engage their kids, etc. "
8. She Loves Connecting With Her Fans
Christina has built a strong fan base and she understands the importance of building good relationships with the people who support her. She is a fairly active social media user and loves using Instagram and Twitter as a way to interact with her fans and keep them in the loop.
9. She Has Theater Experience
Even though on screen work tends to pay more and comes with more recognition, many actors will tell you that there's something special about being on stage. Christina has done a good bit of theater over the years and one of her goals is to be cast in a Broadway production.
10. She Would Love To Do An Action Film
Getting to Broadway isn't the only goal that Christina would like to accomplish at some point in her career. She would also love to get the chance to be in an action movie. Landing an action role would truly solidify the fact that Christina can do a little bit of everything.