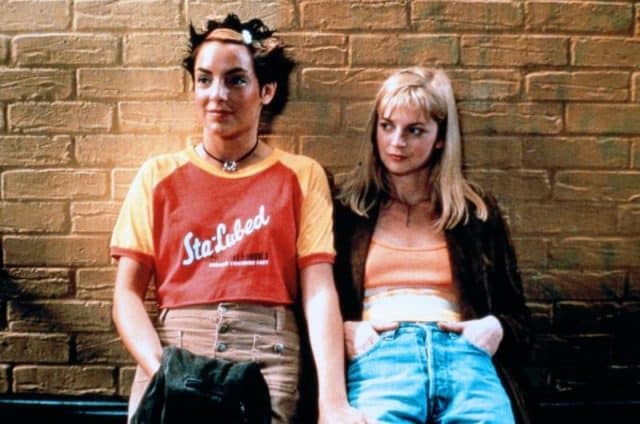 There is a slight buzz surrounding the news that the Richard Linklater directed 1996 film SubUrbia is being released on DVD. For those who are unfamiliar with the film, you may be wondering what the buzz is about and why should you spend money on the DVD. First of all, with today's technology and entertainment medium's, you may not have to purchase the DVD, you may be able to buy or rent it through your entertainment provider. What we want to focus on here is the reason why you should make the effort to this film at least once.
If the name Richard Linklater is not enough, which it should be, we will do our best to present you with viable reasons why you should devote a couple of hours to watch this movie.
The Scope of Its Creativity in Writing and Directing
This film is an adaptation of a play by the same name, with both being written by Eric Bogosian. The genius of Bogosian can be observed in both the stage play and the screenplay. The manner in which the writer creatively brings to life the story of several adults who literally spend a substantial amount of their time standing on a street corner. As they stand outside of a convenience store the comedic drama unfolds.
While Bogosian's storytelling is nothing short of amazing, Linklater is able to translate it to film with what seems to be a seamless process that makes the story pop out at you. When the writer and director can take a central area like a street corner and produce an entire story, their level of creativity has to be praised. As far as creativity is concerned in this scope, I am sort of reminded of the movie Phonebooth. You are thinking there is no way they can pull this movie off with this man in this phone booth.
The Film is Relative if Not Relevant
As the film unfolds, you are slowly introduced to the backstories of each individual and you begin to think that these individuals are not unlike me in many ways. They have aspirations and they fall in love. They hold grudges and become bitter. As the plot unwinds, you can view the complexity of the drama that is building all the while enjoying the comedic expression that is displayed throughout the film.
While I personally see the relevance of the movie, there are many who may not, but almost everyone should be able to relate to some part of the story.
Ahead of Its Time
When you consider that this movie is ahead of its time, the dichotomy in which it is presented has to be considered in line with the manner in which many dramas are being presented – covered by strategically placed comedy – making the movie palatable for everyone.
One other thing that makes this movie good is that it has a soundtrack that is rather impressive, with music from Thurston Moore, Gene Pitney, Sonic Youth, Elastica & Stephen Malkmus and more.
If you have not seen this movie, you definitely owe it yourself to take it in at least once.
Save
Tell us what's wrong with this post? How could we improve it? :)
Let us improve this post!