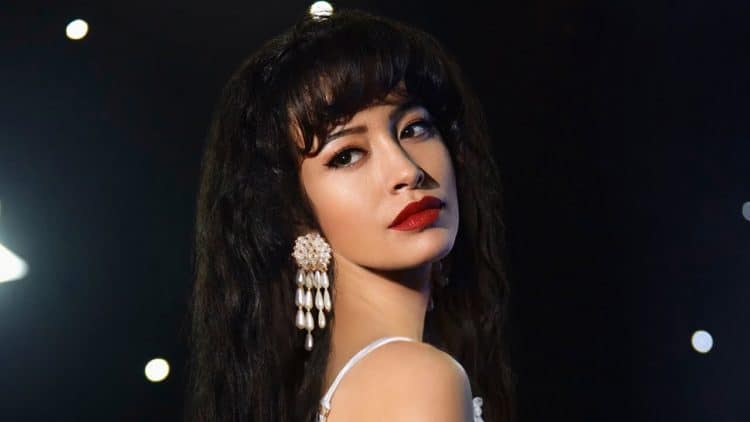 To many folks, the legend of Selena Quintanilla is something that has never really died since the young singer was taken far before her time and some believe that she was about to change music even more than she had while alive. That could be why her tale is still being told to this day while some of us, likely those that weren't into her music that much, are standing back and wondering why. The series is coming to Netflix this December and as one can imagine it's going to be watched by many upon many of those that have enjoyed her music for quite some time, while those of us wanting to know the reason for the level of fame she enjoyed during her rise would probably be smart to tune in and at least get some of the story since it would appear to be something that's going to be inspirational as well as fairly down to earth if it can be called that since her fame was immense once it took off and yet her life was still something that was bordering on fairly normal since she had desires and wishes for her family, friends, and her own life that weren't all out of focus and reflected the fact that she was a very talented and caring young woman. Christian Serratos will be taking on the lead role for the series, while she'll be surrounded by a cast that will no doubt be well-picked and capable of detailing the life of the young star as she rose to greatness.
It's easy to expect that the series is going to be fairly detailed since the coming episodes will make up part one, meaning that there will be a part two and however many other parts are needed to tell her full story. At this time though it does feel safe to wonder just how long the story will go on until her untimely demise at the hands of a woman that she trusted up until the night she was fatally shot. One can definitely say that Selena was a very trusting individual that wanted to see the best in a lot of people, but sadly it does appear that this was not a smart move. Whether she couldn't see past the faults of the person that shot her or didn't want to is uncertain, but it was more than evident that the individual was not meant to be trusted, which might have caused a bit of a stir in her family as we could very well see on screen. Sometimes it's difficult to know who to trust and when to simply cut them loose, and if the story is to be told accurately then it will end in the tragedy that many fans have probably recovered from, but might not want to see again as it might be too painful.
But the series is going forward and a lot of people are probably going to tune in to remember Selena as she was and hope that the series will do her career and her life a bit of good by bringing up what she meant to people and why. It's very possible that had she been allowed to grow old that Selena might have been someone that would have changed the world in an even greater way with her talents, as she managed to enchant a massive number of people with her voice and the positive vibes that she was able to spread to those that knew her. The fact that her life was cut so short is a great tragedy and something that a lot of fans still remember quite well since she has monuments to her life and to the effect she had upon the world. Again, it's too easy to sit back and just observe the effect this has on a lot of people since without being as impressed by her music as others, some of us might wonder why a movie wouldn't be the best way to go, even though it's already happened and many people weren't particularly pleased. It might still be far better than a series since one knows that this will be a limited run. But on the upside, it might give more of a story about her life than a movie ever could, and it could be a better way to remind fans of who she really was and what she did with the time she was given.
However this turns out it would appear that the trailer is already more than enough to entice enough fans to tune in and see what's happening with the series. Hopefully it will be something that many fans can get behind and fully enjoy as Selena's story is told once again to the adoring masses.