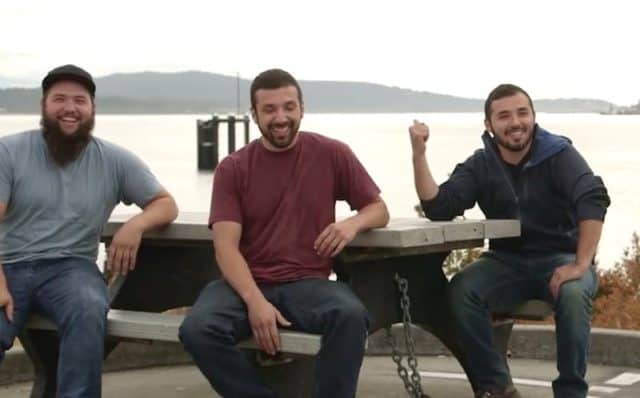 Carspotting is a new show that premiered on the Discovery Channel in July of 2017. This show has been produced by the production company Leftfield Pictures which released reality shows such as Alone, Pawn Stars and American Grit. Carspotting is a show that features three guys who go on the hunt to find classic cars. This show takes place in the Pacific Northwest and it is set to run through the remainder of the summer season on the Discovery Channel.
The activity of carspotting is popular for a select group of people who know their automobiles. Most carspotting activities take place in cities or locations where exotic cars can be found. However, this show will not focus so much on modern exotic cars. Instead the focus will be on classic or vintage cars that are in need of restoration. The three dudes that will go on the hunt for these vehicles will travel everywhere within the Pacific Northwest to find them.
The three personalities for this show include brothers Carlos and Pedro Becerra and their best friend Niko. Each of them possess some type of skill with cars. Niko's expertise is especially noted since he is considered a virtual walking encyclopedia for automobiles. Together, these three men are going to find old classics so they can bring them back to life.
Keep in mind that the Becerra brothers and Niko must really find classic cars. If the guys fail at this mission, their business will suffer. That's right, this is a business that the guys are involved in. If they fail their business will go under and their livelihood will be jeopardized. The brothers own the Cascadia Customs shop. So, they know how to customize vehicles and they do so for a profit. Once they fix them up there is usually a buyer willing to pay for these vintage rides.
Imports & Classics is a collector vehicle marketing company that helps to sell the cars for the brothers once they have been fixed up. Since they have everything in place to fix up and move the vehicles; Carlos, Pedro and Niko all have to work hard to make sure they are getting vehicles they need.
To make the show more challenging; the brothers sometimes have to transform an old classic car into an upgraded driving machine within a month. They also have to do it within a certain budget. This show is going to test the Becerra brothers and Niko to the extreme.
The show's producers stated that the carspotting team will be searching every nook and cranny of the Pacific Northwest while cameras follow their every move. Once they do find a vehicle they will have to wheel and deal with the owners to get that car into their possession.
Carspotting might have some scripted elements to it but the show will be shot completely live. The Becerra brothers will behave as their normal selves. The people they interact with will also conduct themselves in a natural manner. This way, no one knows what is going to happen while the guys are out searching for cars. Episode 1 of this show premiered on July 31 and the second episode is expected to air on August 7 at 10 p.m. The Discovery Channel Network has high expectations for this show becoming a big hit.