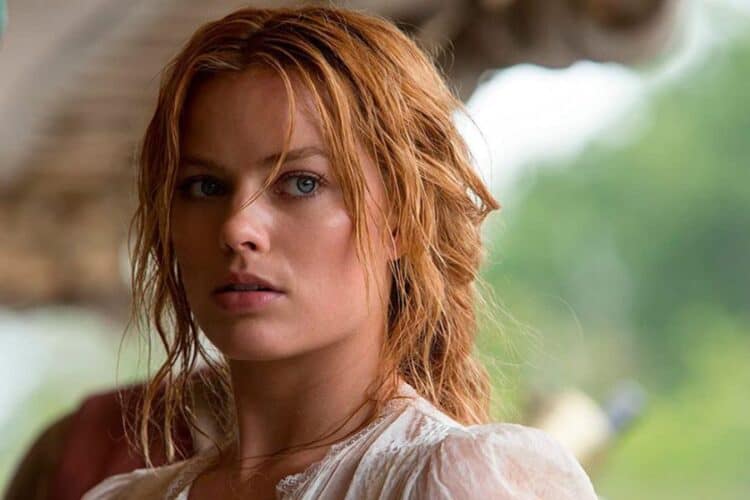 To many fans of the Pirates of the Caribbean franchise, it feels wrong to move on without Johnny Depp, but there are several that appear to have no issue with Margo Robbie taking on a lead role. Of course, now it sounds as though her involvement isn't a certain thing, as there are two scripts that are being put together, one that will work with her character, and the other that will omit her entirely. The simple idea of bringing her into the franchise however makes one wonder how she would be directed to act since she's been shown to be a serious actress as well as someone that can go off the deep end, as has been evidenced with movies such as The Wolf of Wall Street and The Suicide Squad. At this point, Robbie is in high demand since her career over the years has been a stellar trip from being nearly unknown to being one of the hottest names in the business. The Pirates franchise is a challenge that she feels suited to meet, but it still begs the question of how she would be inserted.
It does feel as though making her another crazed and unbalanced character might be a good thing, or it might be taken by the fans as a way to replace Johnny Depp, who's made it known, at least for now, that he wants nothing more to do with the franchise. Jerry Bruckheimer appears to be of the mind that Depp might come back if the price is right, but that's yet to be seen since at the moment Depp is a bit busy with the ongoing trial with Amber Heard. But of all the actors that could be used to take the lead in a movie such as this, it does feel that Robbie could be the type of individual that might take the franchise in an interesting direction, even if it doesn't bring interest back.
There's no guarantee that bringing her to the franchise would bring it back to prominence since the truth is that Johnny Depp took the role of Jack Sparrow to a height that even he couldn't top any longer. From the first movie, it was possible to see how his character became a little less efficient as each sequel came long. But the time Dead Men Tell No Tales came along, Jack Sparrow was kind of a worn-out, faded concept that needed a serious jolt to get going again. One has to think that Robbie might be the spark that's needed to bring the franchise back on track, but that feels like it wouldn't be enough, that she would need a couple of other great actors to come along and help her out. It's not that she isn't a great actress, it's that this particular idea is a bit bigger than many actors could take on their own. There are thankfully plenty of actors that Robbie can work with to create a great story, but it would need to be an impressive cast to make another story work. Plus, the story would have to be something that hasn't been done before and would be enough to capture the attention of the fans.
The casting is only one part of the next Pirates movie after all since the story is either bound to be a reboot, or a remake since taking Johnny Depp out of his iconic role was akin to ripping the heart out of this franchise since no matter how great the other characters might have been, they weren't enough to keep the story alive. Captain Jack was by far and large the main focus of this story even if he wasn't supposed to be at times, since he was also the character that made things happen, and who was essential to the story at any and every point. His presence was what helped to sell tickets and in a lot of ways, taking him out was one of the most boneheaded moves that was ever done. But as of now, that's water under the bridge, or at the very least it's a matter that has been set aside for now. Depp might never put on the costume again, while Robbie might very well be the next pirate to bring the franchise back to where it needs to be.
That's an optimistic look at things at least. Margot Robbie is a great actress, but at the moment it feels as though the Pirates of the Caribbean idea should be put to rest rather than rolled out again, no matter who is being brought into the lead role. It would be nice to bring this idea back and do something great with it, but until we know more, it sounds like an uncertainty at best. But Margo and Depp, now that would be kind of interesting to think about.
Tell us what's wrong with this post? How could we improve it? :)
Let us improve this post!