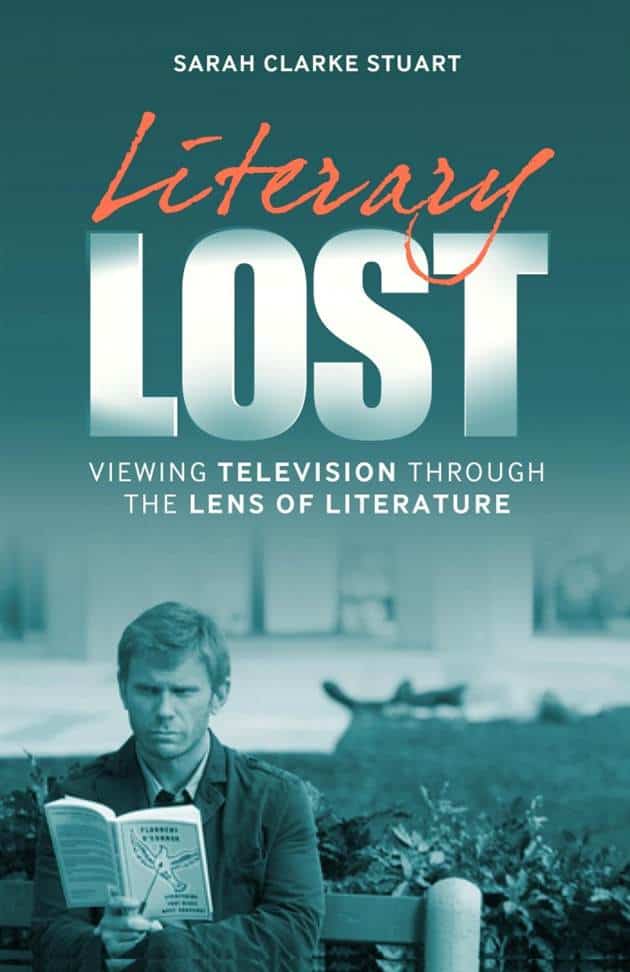 LOST has had a deep, lasting impact on my literary palette. Philip K. Dick is one of my all-time favorite authors. Slaughterhouse-Five is one of my favorite books. I've read The Third Policeman, started Y: The Last Man, and voraciously consumed every Stephen King I could get my hands on. I chose for a school research paper to be on philosopher Soren Kirekegaard after seeing his Fear and Trembling featured in the show's sixth season.
But the literary references on LOST weren't only important because they introduced viewers to new authors and works. They were important because they expanded the deeper meanings and metaphor of the show, meaning that fans would be consuming page after page in relation to LOST long after the show had ended its run. Pretty genius, actually. But how did all the pieces fit together? Luckily, there's now a book that pieces that all together. I'm talking about Sarah Clarke Stuart's Literary LOST: Viewing Television Through the Lens of Literature.
You might have heard of Stuart. She's taught not one but four classes based on LOST at the University of North Florida and other various institutions, which got her a little publicity around the fan community not too long ago. Now, she's a staff member here at TVOvermind, though don't think her presence here is influencing my review when I tell you that this book is a must-have for any LOST fan. I'm serious. It's more in-depth than Lostpedia.
The book has a thematic format, which makes it slightly difficult to follow. For instance, VALIS by Philip K. Dick is discussed in both chapters 2 ("Faith, Sacrifice, and Redemption"), and 6 ("Dreams, Illusions, and the Nature of Reality"). An encyclopedia this ain't, but engrossing it is.
I found myself scratching my head while reading this book about connections I should have made but didn't. And, if you've been influenced by LOST's literascape as much as I have, then it'll simply make you happy to see your favorite books critically dissected as though for the absolute coolest class in the world.
The book is also packed with fun little quotes from both the show and the works mentioned in the book: chapter 4, which deals with time travel, features Ben Linus's "time travelling bunnies" quote, for example.
The most fun in the book, though, comes from the parallelisms that Stuart is able to draw between characters of the text and characters of LOST. There's a section titled "Kierkegaard, Abraham, and Benjamin Linus," which compares and contrasts the philosopher, religious figure, and bug-eyed, based upon their faith. The book is slowly pulling you in, isn't it? I've been poring over this book for weeks, and I'm still able to find incredibly fascinating stuff that interests me, even if it's my third time reading that page.
Literary LOST is for every LOST fans, even those who didn't like the show's ending. The show's not over yet, folks, not in our minds, at least. LIterary LOST will help to unlock some of those answers to questions you didn't even know you had.
The book won't be released until January 15, but if you want to secure your copy, head on over to Amazon and order a copy for just $13.46.