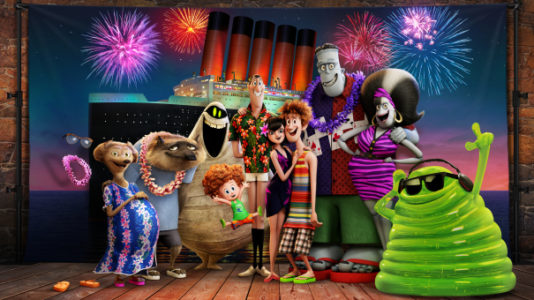 Disney kids don't always rise to fame and fortune but those that show talent and skill in their selected field often do great enough things that they get the nod to go ahead and try for a career. Out of those many only a few ever really connect with the audience enough to get recognized and eventually cash in on the kind of fame that gets them known. Selena Gomez has had her ups and downs in her career but for the most part has remained on a steady course throughout her time in the spotlight. The best part is she's still got a ways until she peaks.
Here are some of her best performances thus far in TV and film.
5. Saturday Night Live – Good For You
She might seem a lot younger than her age but she's in her mid-twenties at this point. During the filming of this show she might have been younger but the simple fact is that once you get older people start looking younger and younger it seems. Selena is an absolute vision and her voice is quite alluring, which leaves no doubt as to why many young men look at her in a very direct manner and many young women are so enamored of her.
4. Rudderless – Hold On
Learning that your child was involved in a school shooting is horrible, but later on learning that your child was the one that instigated the shooting would be even worse. Sam Manning, the father of the shooter, cannot cope and goes on a continual drunken binge that lasts for quite some time. Eventually he comes out of his funk just long enough to see the damage, but the healing doesn't begin for some time after that.
3. Hotel Transylvania – Zing
This is a new spin on Dracula that is a lot more light-hearted and doesn't go into the whole blood and gore category. It's quirky and cute even, but it definitely deals with the issue of segregation as the monsters are not used to consorting with humans unless they are actively terrifying them. In this fun comedy it's shown that the inclusion of humans into the monster world is not something to shy away from, but to build on.
2. Tinkerbell: The Movie – Fly to Your Heart
The classic, impish little fairy is a character that most kids can identify with and have come to love over the years. The fact that Selena Gomez sang one of the most popular songs in the movie is a pleasant surprise for many people. Her welcome voice gives another layer to the Tinkerbell movie that was great for kids but left a lot of room to build on, which thankfully was done through the next few movies.
1. Princess Protection Program – One and The Same (w/Demi Lovato)
When a royal princess's family is taken hostage and she is whisked away by one of her protectors she must learn how to acclimate to American life quickly if she wants to stay safe. Throughout the movie both the princess and the American girl start to learn a great deal from one another, and near the end have come to find out that they're much more alike than they believed.
Selena Gomez is one of those unique stars that just keeps shining brighter as the years go on. Let's hope she keeps shining.
Save
Tell us what's wrong with this post? How could we improve it? :)
Let us improve this post!