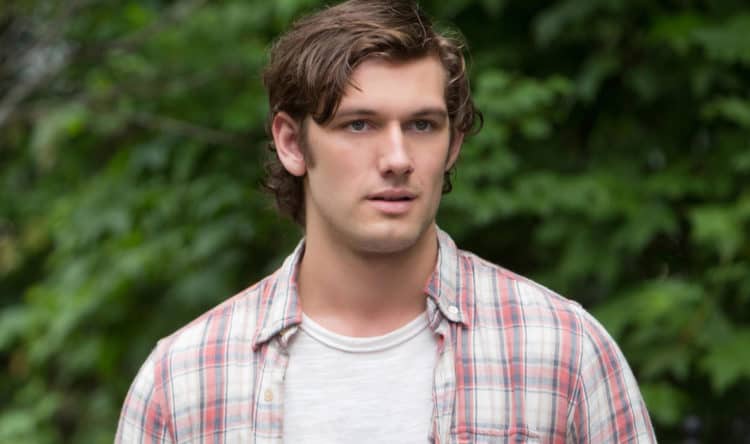 It's not much of a surprise that Alex Pettyfer was a fashion model as a kid or as he grew up. He's got the kind of look you'd expect to see in an advertisement or on TV since he's a rather handsome guy. But when it comes to acting it kind of seems as though his talents are downplayed a bit and don't get as much attention as they should. That's why some of the movies on this list are HIS best, but weren't exactly considered to be commercial successes in their own right. It's a tad bit confusing to see a guy like Alex go to waste with his talents and ability in movies that don't go anywhere, but it would seem that since he's still around it could be that he's possibly working on something that might bring him back into the spotlight and therefore give him a chance to really shine again, even if it's a supporting actor and not a lead.
Here are some of his best movies to date.
5. Beastly
Beauty and the Beast is a popular tale when it comes to many stories that could possibly pull from it like this one. The story follows the original tale pretty close since a woman that Kyle has been exceedingly rude to curses him after revealing that she's a witch, making him just as ugly on the outside as he is on the inside. After being shunned by his father and everyone that knew him Kyle comes to realize that he was living a false life and begins to fall for a woman he barely looked at when he was still popular. As the tale progresses it becomes obvious that she's the only one that can break his curse.
4. In Time
This movie didn't seem to get a fair shake since it does present a fairly good story and has some decent actors. There is a problem with development though since it seems to move in a very erratic manner that doesn't allow for any real enjoyment since people are either trying to catch up, keep up, or just figure out what's going on at the moment. In this particular scene though, one of the best to be honest, Will is arm-wrestling a local street boss for time, which the only thing of real value that anyone in this future has. The trick of this contest is to drain the time of the other individual, basically a show of dominance that has the most dire of consequences.
3. The Butler
It's kind of a blurb in the whole story but this moment is also what sets Cecil on his way to becoming the man he would one day be. The owner of the plantation, the man that Alex plays, is both cruel and as unforgiving as any stereotype that's ever been created, but he definitely plays the part well enough. Sometimes bit parts are about as important as a lead part and in this manner Alex doesn't disappoint as he's outright despicable in this role and makes people believe that he's just that bad. Of course given the situation it doesn't seem too hard to really come up with the most hated vision of a human being you can imagine.
2. I Am Number Four
This is another movie that could have been something special if it had been given a little more development and a little more depth. Unfortunately it became little more than a running teenage sci-fi fantasy that didn't really wow anyone despite the hype that it was given. So why is it on the list? That's simple, because it had the potential and the possibility to be a great and epic story, but it just felt too rushed, as though the director was wanting to get through it and move on to something else. If this had been given the right kind of attention it could have gone somewhere and a sequel would have come out years ago.
1. Magic Mike
If you think this is simply a movie about men stripping and getting paid then you're partially right. There's a bit more to it since Mike is ready to quit the life and Adam is seen to sink quickly into it as the grip of dancing, drugs, and sex takes over and invites him into a world that he finds just perfect. Mike on the other hand realizes that their boss, Dallas, has no loyalty to anyone and is all about the money and eventually decides he's done, while Adam unfortunately gets promoted and goes into the life even deeper as he continues onward. It's said that everyone has to make a living but there times when one has to back up and wonder if where they're at is where they want to be going.
He's worth a lot more than has been shown thus far.
Tell us what's wrong with this post? How could we improve it? :)
Let us improve this post!