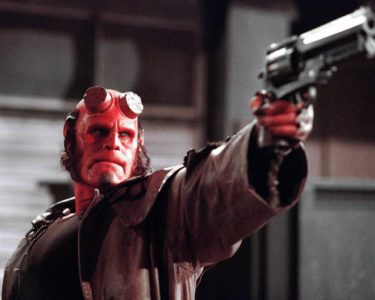 The one word that properly captures the state of the upcoming Hellboy reboot is "troubled." Although a relatively small subset of the greater superhero fandom, Hellboy fans are a highly vocal and passionate group. And, as far as superhero movies go, cult director Guillermo del Toro's duology — starring actor Ron Perlman — are among the best there are.
Despite its studio's reluctance to finance a third movie in the fledgling film franchise, fans have long held out hope that del Toro & Co. would return to the celebrated superhero franchise. While the first movie was a modest success — making back only a little more than its production costs — its sequel, The Golden Army, was met with much higher returns, both critically and commercially.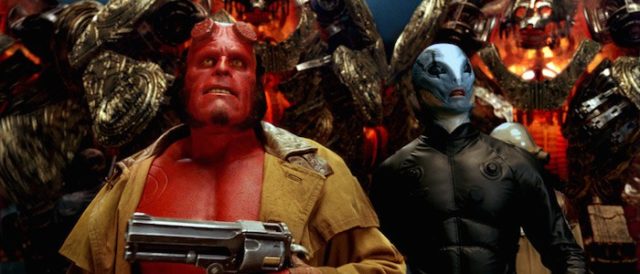 Talk of a third movie began shortly after the second's release and began gaining traction around 2010. Del Toro and Perlman were both enthusiastic about the potential project, with the director frequently citing it as his next film on the horizon. It was set to be the apocalyptic climax of the entire trilogy: a culmination of events set into motion in the first movie and strongly addressed in the second.
Despite everything being in place for it — a growing and enthusiastic fanbase, visionary director, popular lead actor and two movies already under the franchise's belt — the film executives in charge of the project simply decided that it wasn't meant to be. When they finally did announce the next Hellboy movie, it wasn't the franchise's third installment, as expected, but yet another Hollywood reboot: one that was notably absent the franchise's high-profile star and director.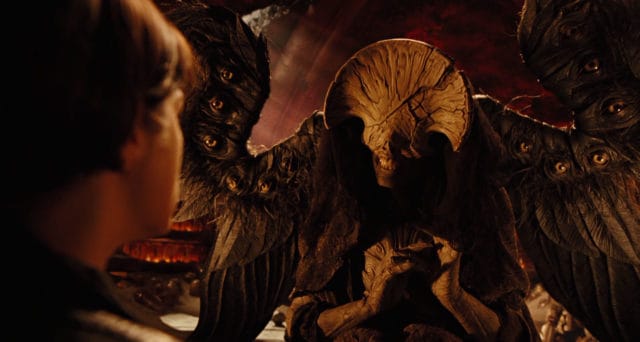 And things only got worse from there. Director Neil Marshall, although a fine and talented man, was no del Toro: with not a single film under his belt as unique or imaginative as his predecessor's eclectic filmography. David Harbour, the man in the unenviable position of replacing the previously perfectly cast Perlman, was merely a "good" actor with a brief and not particularly notable stint in film and television that hardly compares to the man he was chosen to follow up.
The biggest offense it committed — other than being made at all — ultimately came in the form of a relatively minor casting decision. Ed Skrein — probably best known for his work as the villainous Francis in 2015's Deadpool — was chosen to play the character of Ben Daimio: a BRPD officer of Japanese descent.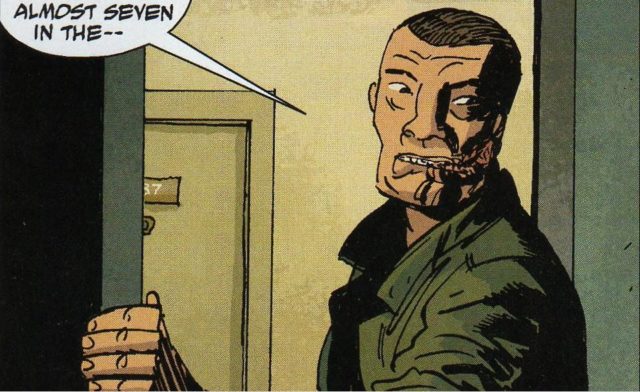 Ed Skrein is a prototypically White actor of Austrian and English parentage. His casting in one of the notoriously few notable minority roles in the euro-centric American film industry — particularly one of authority in a potentially major blockbuster — drew understandable ire from the public at large, and especially from the already incensed Hellboy fanbase with no reason to cut the new movie as breaks.
The poor casting decision immediately brings a similar controversy that engulfed the Doctor Strange premiere last year. Even Marvel, who had genuinely good intentions by trying to give a historically male role to the similarly under-represented female demographic, drew heavy fire for white-washing a rare Asian role in a major film. The Hellboy reboot, however, didn't even have this misguided "best intentions" approach to fall back on, however: they just replaced him with the first strong-jawed White guy they could find to fit his build.
To his unending credit, however, Skrein stepped down from the recently accepted role amidst the controversy. In a genuinely touching announcement, he stated that: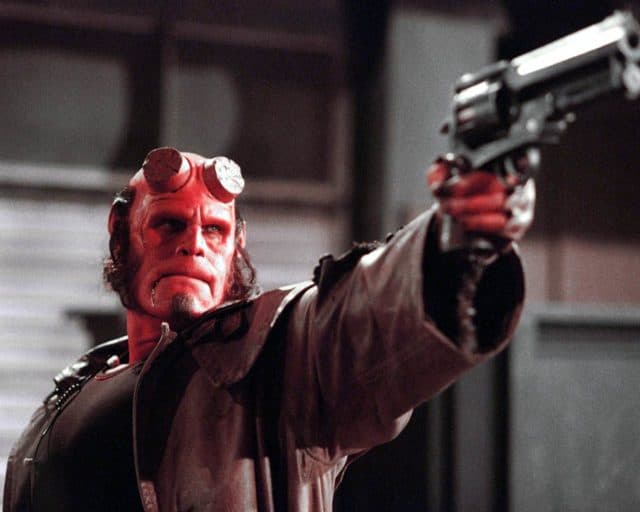 "Last week it was announced that I would be playing Major Ben Daimio in the upcoming Hellboy reboot. I accepted the role unaware that the character in the original comics was of mixed Asian heritage. There has been intense conversation and understandable upset since the announcement, and I must do what I feel is right.

It is clear that representing this character in a culturally accurate way holds significance for people, and that to neglect this responsibility would continue a worrying tendency to obscure ethnic minority stories and choices in the Arts. I feel it is important to honour and respect that. Therefore, I have decided to step down so the role can be cast appropriately.

Representation of ethnic diversity is important, especially to me as I have a mixed heritage family. It is our responsibility to make moral decisions in difficult times and to give voice to inclusivity. It is my hope that one day these will become less necessary and that we can help make equal representation in the Arts a reality.

I am sad to leave Hellboy, but if this decision brings us closer to that day, it is worth it. I hope it makes a difference."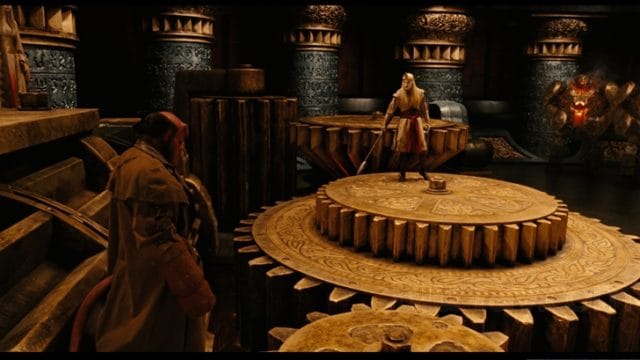 It takes great moral fortitude to pass on a role like this, even one so mired in controversy. Although he is beginning to become a notable presence in (particularly action) films, Skrein is still a bit player in a large and imposing industry. This is the kind of role — a notable player in a potentially major blockbuster — that can not only help grow a career, but serve to break an actor out of bit part tedium. After all, Chris Hemsworth — the MCU's Thor — was plucked from obscurity for a bit part in 2009's Star Trek reboot. It doesn't take much to dramatically reshape an actor's career.
Thank you, Mr. Skrein, for recognizing and doing the right thing. Although it may have hurt your immediate career prospects, your tactful response and thoughtful decision have earned you the respect from innumerable movie-goers: myself included.
Save
Tell us what's wrong with this post? How could we improve it? :)
Let us improve this post!