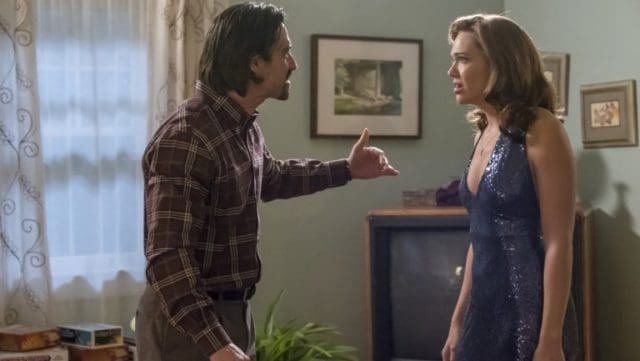 Why were people so pissed off about the This is Us finale? I personally though it set itself up beautifully. Lots of people were annoyed that the rest of the Pearsons weren't really in the episode at all. The biggest thing people complained about was that Jack's death wasn't explained. But so what? Think about everything that's happened up to this point and the resolve that's taken place. It was all by design.
William died and Randall quit his job so his situation is resolved until next season. Randall's in a good place and we're eager to see where he winds up. Check. His wife is also in a good place because she gets that final letter from William in the mail. Check. Kevin's in a great place because he gets call from Ron Howard and is dating his ex who is the love of his life. So we know that next season will be all about that and his relationship to his ex-wife. Check. Then you've got Kate who is now closer than ever with Toby and she's ready to tell him all about Jack's death which will be next season. Check. So when you think about it, there were two finales and I think that's exactly what the show wanted to do.
What better way to end it than focusing on the matriarch and patriarch of the family? We got to learn a ton about Jack and Rebecca and get solid explanations as to who and why they are the way they are. I thought it was great. And we finally got to see that Jack wasn't this Superman guy after all. He like everyone else has their demons and they fully surfaced in this episode. Rebecca too finally admits that being a housewife just isn't what she really wants, or maybe ever wanted. And I'm a huge fan of how it ended. First Jack meets Rebecca in the bar. Then Jack reminisces about meeting Rebecca in the bar telling her that the best is yet to come, just as he's about to leave her (at her request) for an undetermined period of time.
My guess? They never see each other again after that moment. Because the show is THAT sad. But bravo to the ending. I'm not sure why so many people were upset.