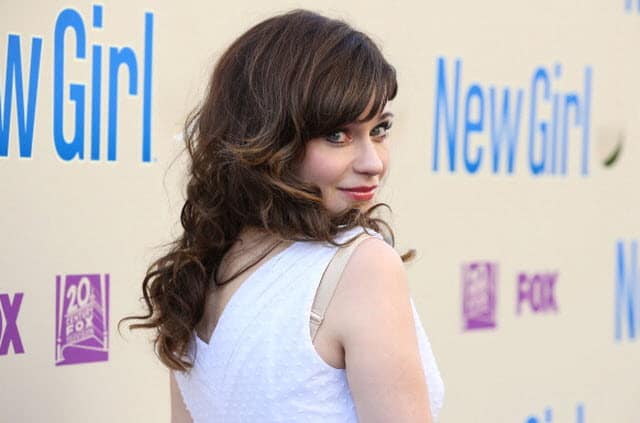 We all know and love Zooey Deschanel as Jessica Day on New Girl right now, and in my opinion, it's one of the best comedies currently on the air. Or at least one that for whatever reason, makes me laugh out loud consistently. Deschanel is much of the reason for that, though credit is more than due to her excellent supporting cast as well. It's not easy to be the lead woman in a comedy almost entirely populated by males (other than the rare Cece appearance), but she does a fine job of it.
And yet, when it was announced Deschanel would be leading her own show, it was something of a surprise. Granted this was back in 2011 when the first migration of film-to-TV actor was just starting to emerge, but most of us had remembered Deschanel largely for her movie roles, outside of brief guest spots on shows like Weeds or starring in the short-lived Tin Man miniseries. And though she's a bonafide TV star now, I wanted to take a brief look back on some of her most notable film roles to date, for better or worse. But mostly better.
I obviously haven't seen Deschanel's entire body of work, but here are three of her films which left an impression on me.
500 Days of Summer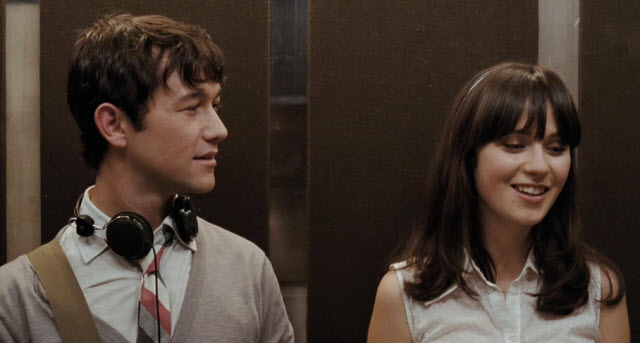 We'll start with the best. 500 Days of Summer isn't just one of my favorite Zooey Deschanel films, it's one of my favorite films period, right up alongside Love Actually in the romance/comedy category (I'm a sap, I guess). Unlike most traditional rom-coms, 500 Days of Summer told the story of a relationship that felt legitimately authentic between Deschanel's Summer and her real-life friend Jospeh Gordon-Levitt's Tom. The two had absolutely amazing chemistry, unlike nearly anything else in the genre, and under the direction of Marc Webb (who has now moved on to the new Spider-Man reboot series), it was a phenomenal film. Deschanel creates a character that's easy to fall in love with as Tom does, and when things don't work out, it's not just his heart she breaks, it's yours. The film has an nontraditional unhappy ending, seldom seen in movies like this, yet there's still something sweet about it, and you can't really stay mad at Summer despite her seeming lack of affection for Tom (or by proxy, you, if you're a guy putting yourself in his shoes). It actually helped me through a real life relationship situation I was dealing with at the time, and the film has made a permanent mark on me since then.
Elf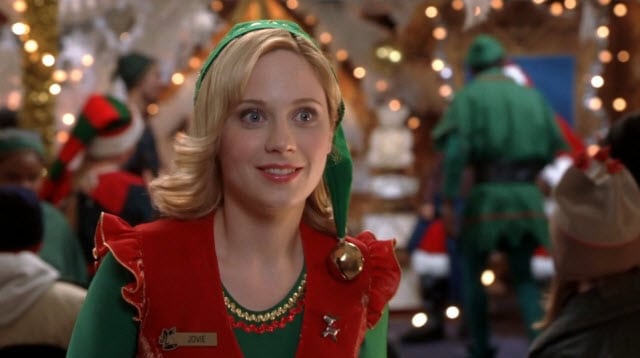 Even though Deschanel's eyes are her signature trademark, I'd say her hair is number two on that list, which is why it was surprising to see her in rare form as a blonde for Elf. So much so that I'm willing to be that there's a pretty large contingent of people who may not even realize Zooey Deschanel is in that movie, especially if they're comparing her to her current bangs-intensive New Girl variant. Like many of her past movies, in Elf Deschanel played a love interest to Will Ferrel's Buddy. She works as a fake elf at the mall, and Buddy develops a crush on her before he even really understands what a crush is, considering he has the innocence of a six year old. In the film, Deschanel is a perfect pair to Ferrell's exuberant Buddy, and Elf is one of those movies where absolutely everything is perfect. Perfect enough to watch it on repeat every Christmas since release, in fact. Deschanel has a key part in the film's finale where she must sing in order to get Santa's sleigh to fly, which sounds absurd but works within the context of the film. She's a piece of the Elf puzzle that fit like all the rest, and the movie remains one of the only "new era" classic Christmas films in part because of her contribution.
The Happening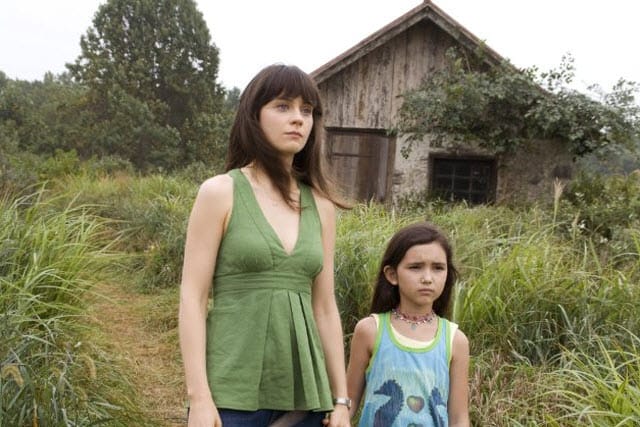 As much as I love most of Zooey Deschanel's work, on New Girl and before that, The Happening was a plague from which almost no one survived, however talented the actors in question may have been. The film marked perhaps the ultimate low point of director M. Night Shyamalan's decline, going from master (The Sixth Sense) to disaster (The Lady in the Water) to even worse with The Happening. Even if some may say The Last Airbender was Shyamalan's worst hour, in my mind, you simply can't top The Happening in terms of all-time badness. It really can't be said that Deschanel was bad in The Happening so much as the writing was bad. But man, was it really, really bad. She played the love interest to Mark Wahlberg's schoolteacher, running across the country to escape a deadly plant-based airborne virus that makes people commit suicide involuntarily. It turned out to be exactly as ridiculous as it sounded, and even the talented pair of Wahlberg and Deschanel couldn't save it. Though bless their hearts for trying.
What's next for Deschanel? Even with the success of New Girl, she hasn't entirely abandoned film. She's got two projects that are supposed to be coming in out 2015, Rock the Kasbah about a washed-up producer, and The Driftless Area, about a bartender who returns home to find trouble. And as always, New Girl airs weekly, so don't miss it!
[Photos via Getty, FOX, Universal, Disney]
Tell us what's wrong with this post? How could we improve it? :)
Let us improve this post!