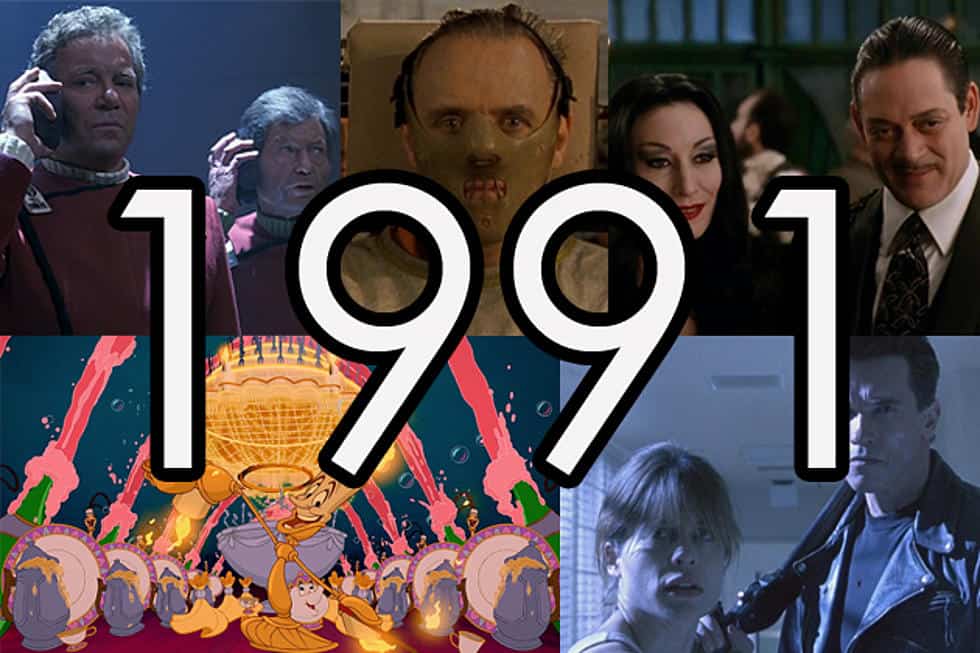 Moving further into the 90's, movies as we knew them started to change. Even in these early years, CGI became an increasingly common form of special effects, new and interesting voices begin taking root in the larger, global film industry and the unique look and feel of 90s movies start to form among these early offerings of the decade. Action movies like The Killer (1989) were refined into the more polished (and more homogenized) versions of the genre that we are more familiar with today, animation became crisper as the time-tested, hand-drawn images entered into the peak of their industry dominance and the indie movie scene in the US began to redefine the uniform look of so-called prestige dramas.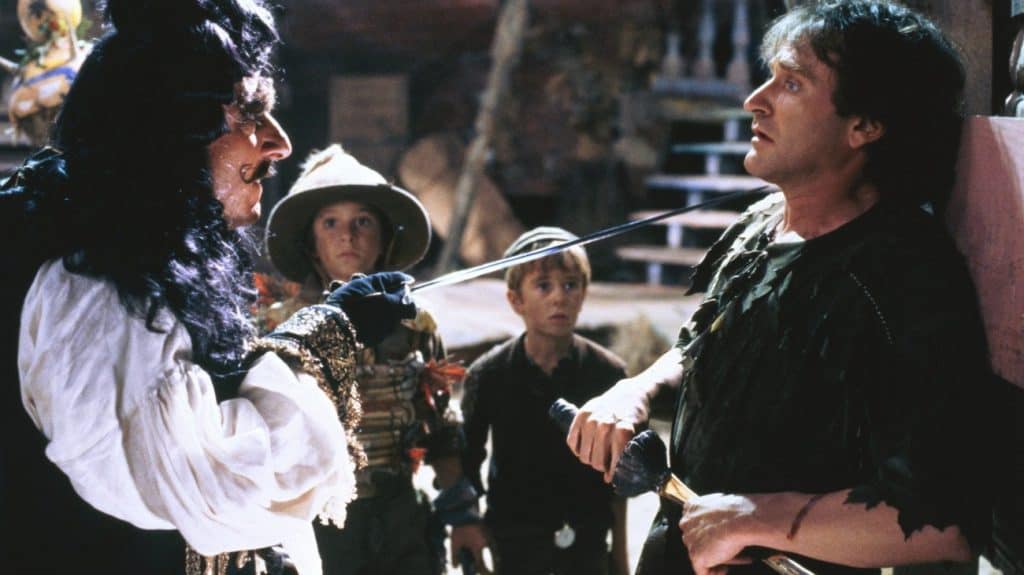 10. Hook
I've already championed this film elsewhere, comparing it favorably to last year's Christopher Robin (2018). Although certainly a lesser Spielberg movie, the man's filmography is so well and truly beyond the output of ordinary directors that saying that is hardly akin to panning the movie; heck, even Jurassic Park (1993), a beloved classic in its own right, is essentially the same kind of lesser Spielberg movie. Hook is a fun, flamboyant and insatiably imaginative feature that offers us some wonderfully offbeat performances from the likes of Robin Williams, Dustin Hoffman, Julia Roberts and Bob Hoskins, plays out against lavishly designed set pieces, costumes and props and has my hands-down favorite portrayal of the lost boys in any medium.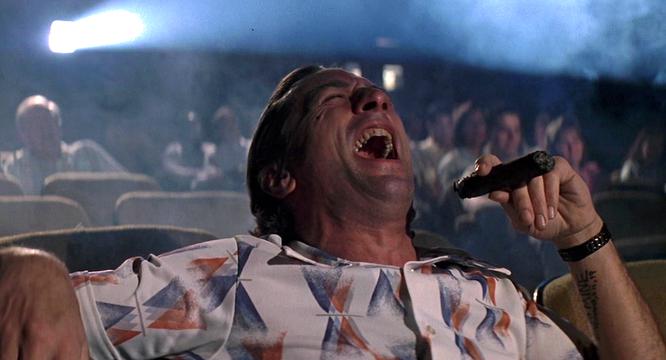 9. Cape Fear
Similar to Hook being a lesser work by a director operating so far beyond his nearest competition that even a "bad" movie by him can be justifiably called one of the best movies of the year it came out, Martin Scorsese's remake of Cape Fear certainly makes a case for its astounding progenitor. Don't get me wrong, this isn't Goodfellas (1990). This doesn't elevate a cinematic relic beyond its B-movie origins so much as it lives up to them: perfectly updating a dated feature for a modern audience. Robin DeNiro gives one of the most terrifyingly off-the-wall performances of his career here, with plenty of opportunities to show his range as a low-rung dirtbag. It's a raucous good-time, with just enough of Scorsese's trademark pizazz to keep it from seeming like just another mid-week matinee.
8. Barton Fink
The Coen brothers have always had something of a love-it-or-hate-it style that can be downright intolerable for some folks (my father-in-law included). And though I mostly come down on the side of loving their works, there's always a Big Lebowski (1998) or Ladykillers (2004) that make me fundamentally rethink the duo as makers of fine art. While I'm certainly higher on this movie than the aforementioned ones, it is somewhat fascinating to think that the first three movies on this list are decidedly weaker entries into their respective filmmakers' portfolios. Similarly, it is a testament to these men that such low offerings by them still rank fairly highly when compared to other movies released that year. Barton Fink is a quirky, period dramady that leans a little to hard into the inside Baseball of mid-century Hollywood. Essentially a blueprint for the far superior Hail, Caesar! (2016), its doesn't-quite-work script is wonderfully realize by a stellar cast and some incredible direction from the Coens themselves.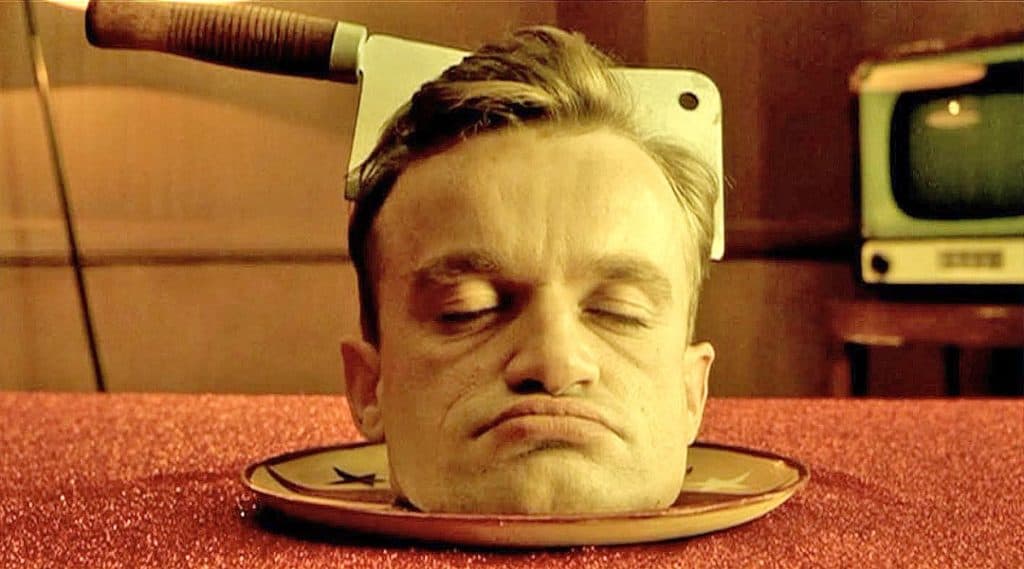 7. Delicatessen
Another quirky feature from an offbeat filmmaker, Delicatessen is perhaps most notable as being the product of Alien Resurrection (1997) director Jean-Pierre Jeunet. A bizarre little character piece set in a post-apocalyptic France in which food has become so desperately scarce that it's now used as currency, it follows the frequently-thwarted attempts of a down-on-his-luck apartment superintendent who is forced to feed some of his hapless tenants to the others. Essentially Sweeney Todd (2007) by way of Amelie (2001), it's a charming and unique film that tragically goes unseen by most moviegoers,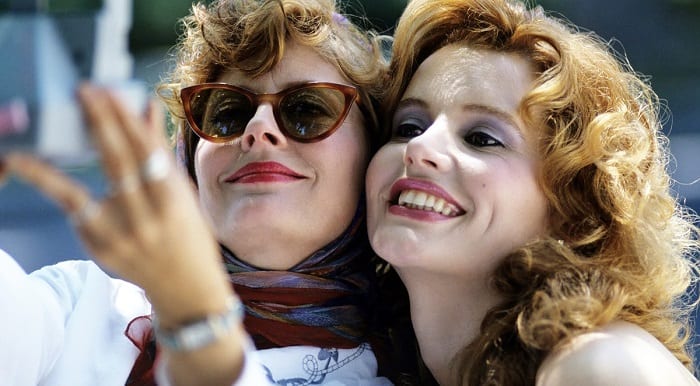 6. Thelma & Louise
I'll admit that one of the reason I decided to opt into this imposing article series is to finally force myself to see some of the iconic movies from my lifetime that I've somehow managed to put off until now. The most recent of these is Thelma & Louise, a movie so narratively ahead of its time that it felt as fresh watching it now as it did seeing Crazy Rich Asians (2018) or The Hate U Give (2018) last year. One part battered housewife character drama and one part road movie, Thelma & Louise tells the harrowing story female friends who are perpetually let down by the men who run their lives, and what happens in that shining, livelong moment when they decide that enough is enough and finally fight back.
5. Raise the Red Lantern
Not content to rest on his nascent laurels, emerging Chinese director Zhang Yimou followed-up the commendable Ju Dou (1990) with an astounding, dense work of domestic politics. Set in 1920s China, Raise the Red Lantern follows the trials and tribulations of the fourth wife of a wealthy businessman as she attempts to navigate the mores and rivalries of his household. From the matronly first wife to the apparently warm second wife, from the bitterly jealous third wife to her mischievous servant, it offers of as unflinching a view of women's lives under the patriarchy as Thelma & Louise, but with much greater nuance, subtlety and visual flourish.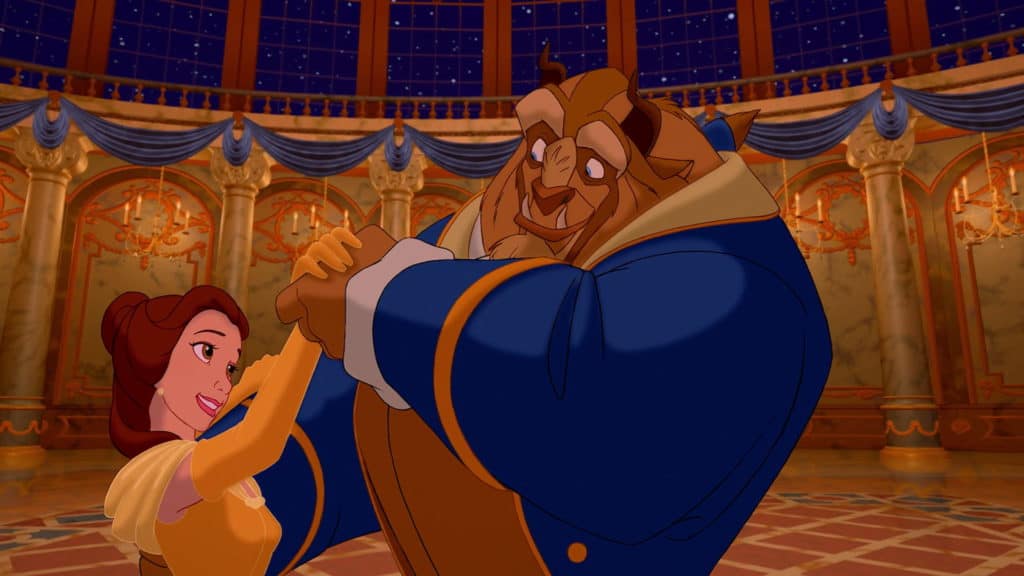 4. Beauty and the Beast
What is your favorite Disney movie? Ask ten different people the same question and chances are that you'll get back ten different answers. At Christmas, an Uncle of mine name-dropped Marry Poppins. A dear friend of mine has been nursing an unhealthy obsession with The Little Mermaid (1989) for decades. My brother has Sleeping Beauty (1959) memorized and movies like Frozen (2013), Moana (2016) and Zootopia (2016) are increasingly namedropped by many younger fans. But for my money, Beauty and the Beast is the culmination of everything Disney has ever strived for: breathtaking animation, rousing musical numbers and harrowing female protagonists. One of the desperately few animated films to ever be nominated for the Best Picture Oscar — and the only one to do so in a field of only five nominees — it is the perfect synthesis of what we look for in mass entertainment: a commanding story, lovingly-rendered characters and a level of shine that makes it a joy for anybody to watch, regardless of age.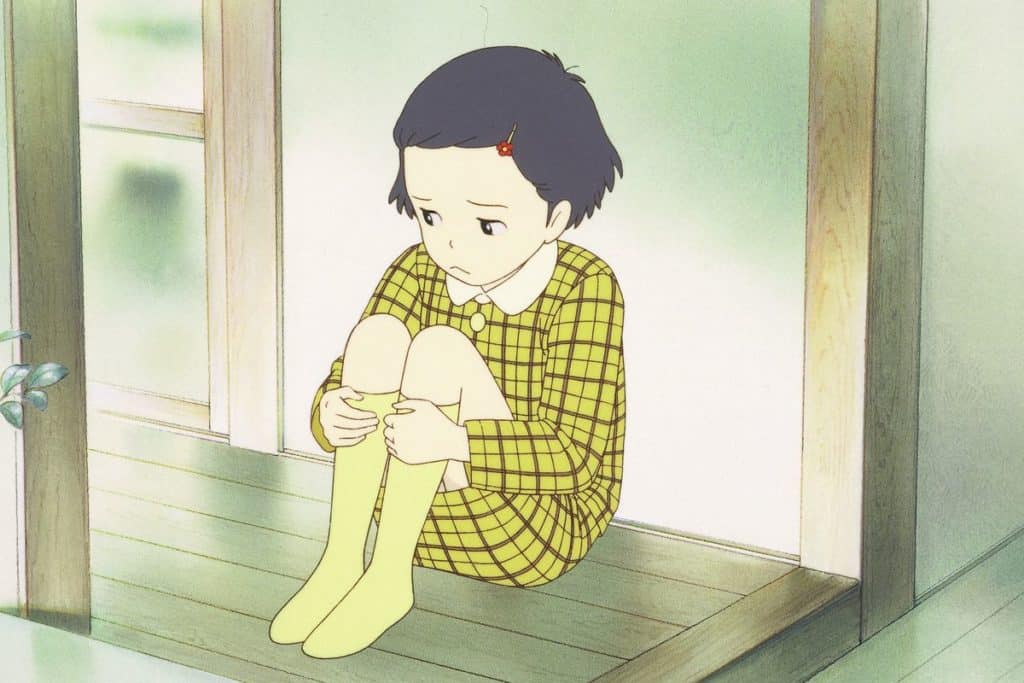 3. Only Yesterday
And yet, for all that, Beauty and the Beast was somehow not the best animated film the year it came out. You'd be forgiven for not knowing, however, as Only Yesterday — revered Studio Ghibli director Isao Takahata's immediate follow-up to the classic Grave of the Fireflies (1988) — went unreleased in America for decades. This touching drama, rendered in the classic Ghibli style, tells the life story of a woman reflecting back on her childhood in postwar Japan. It is a moving portrait of growing up that perfectly captures those delicate moments that transition us into adulthood. If you have not seen this film — and I suspect that an unconscionable majority have not — you should make it a priority to seek it out.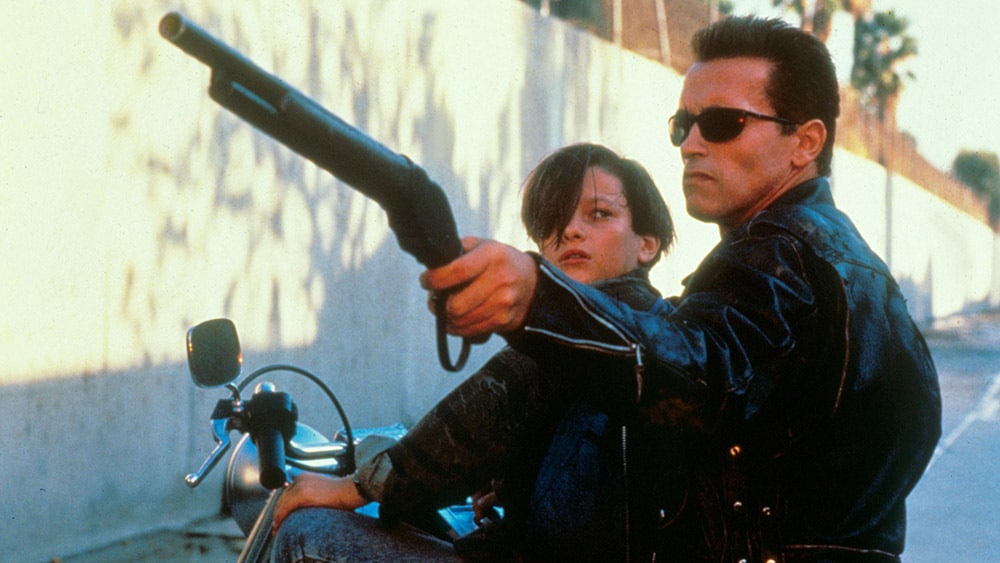 2. Terminator 2: Judgment Day
Normally, I can't really bring myself to watch the extended editions of movies that came out well after the fact of the film's theatrical release. There are exceptions, sure, but generally speaking, these scenes were cut out of the movie for a reason. They drag the story to a halt or reveal too much about the characters too soon or just straight-up do not work. Not so with Terminator 2, however, whose own extended edition is almost as revelatory a production as the Lord of the Rings trilogy or the final cut of Blade Runner (1982): filling in plot holes, fleshing out characters and connecting disparate plot points together in meaningful and satisfying ways. And while this movie was always going to make it onto the list in one position or another, it's that particular edition of the film that brings it to as high as it is.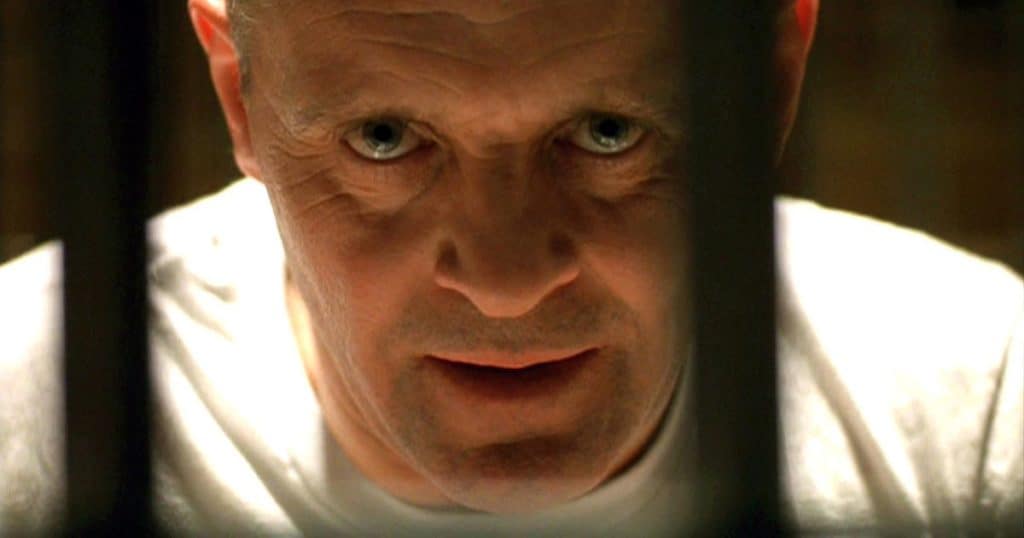 1. The Silence of the Lambs
Horror fans are some of the fiddliest people I know when it comes to "correctly" classifying a movie's genre. It's a bizarre and largely pointless exercise that more often than not amounts to an exercise in gatekeeping and one-upmanship and has been a major drag on meaningfully discussing the genre since nearly its cinematic inception. Nowhere is this more apparent than with The Silence of the Lambs — the first horror movie to win Best Picture that an insufferably many moviegoers would rather rewrite as a drama. From graphic face-eating to Birdbox-esque climaxes, The Silence of the Lambs is unquestionably the progeny of horror, and elevates its touch-and-go source material to the highest echelons of its medium.