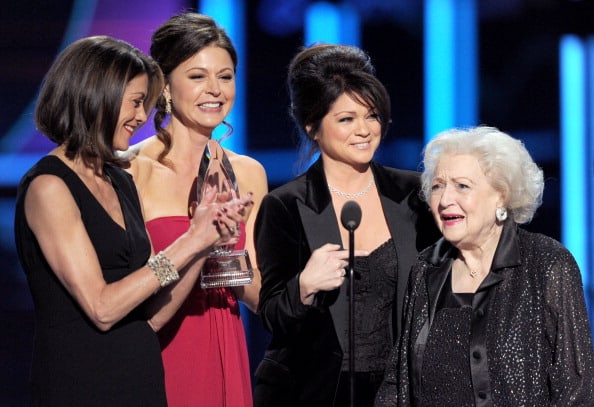 It is hard to believe that it has been almost 18 years since Seinfeld ended its 9 year run on NBC in May of 1998. Over the course of the series, Jerry dated many beautiful women. Some of these lovely ladies started their career by being on the iconic comedy. This list features 3 Desperate Housewives, a vampire from True Blood, and a Friend. Take a walk down memory lane and see that Jerry was quite the ladies man. No wonder George was always so grumpy…

1. Jane Leeves as Marla
Before she starred on Frasier, Leeves appeared in four episodes as Marla Jerry's girlfriend. The first episode was, "The Virgin," which aired in 1992. Marla was unsure about being with Jerry. In the next episode, "The Contest," Marla is ready to be with him. He is unable to do so because of a bet he is in with George, Kramer, and Elaine. Marla then ditches Jerry and beds JFK Jr. Leeves would make her final appearance on, "The Finale," in 1998 as a witness during the infamous trial. Leeves played Joy on Hot in Cleveland, which ended last year.
Photo by Kevin Winter/Getty Images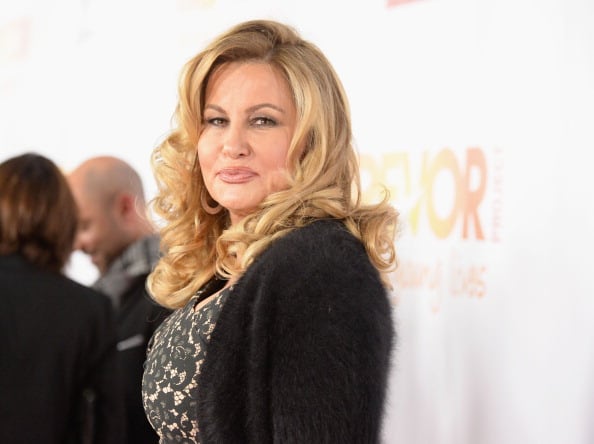 2. Jennifer Coolidge as Jodi
I almost forgot that Stifler's mom played one of Jerry's girlfriends during the fifth season. In the episode entitled, "The Masseuse," Jerry becomes angered when Jodi will give George and Kramer massages, but not him. He does try to get her to massage him. As a result, she becomes annoyed and breaks up with him. This was Coolidge's first onscreen role. She can now be seen as Sophie on 2 Broke Girls.

Photo by Jason Merritt/Getty Images for Trevor Project
3. Marcia Cross as Dr. Sara Siterides
Cross had just ended her five year run on Melrose Place when she starred in the 1997 episode, "The Slicer," as Sara. Elaine sets the two up and Jerry cannot stand that Sara talks about saving so many lives and is a dermatologist. To get back at her, Jerry dates another woman to make her jealous. The woman ends up being one of Sara's patients, who thanks her for saving her life after battling skin cancer. Cross most recently spent 8 seasons as Bree on Desperate Housewives and just appeared on Quantico.
Photo by Jason Merritt/Getty Images for Pink Party
4. Amanda Peet as Lanette
Peet made her appearance as Lanette in the 8th season finale episode, "The Summer of George." She is Jerry's date to the Tony Awards. The thing that Jerry disliked about Lanette was the fact she lived with a "dude." Raquel Welch also appeared on this episode where Kramer "wins" a Tony and must also get rid of Welch from the show she is in. Peet is part of the HBO comedy Togetherness.
Photo by Frazer Harrison/Getty Images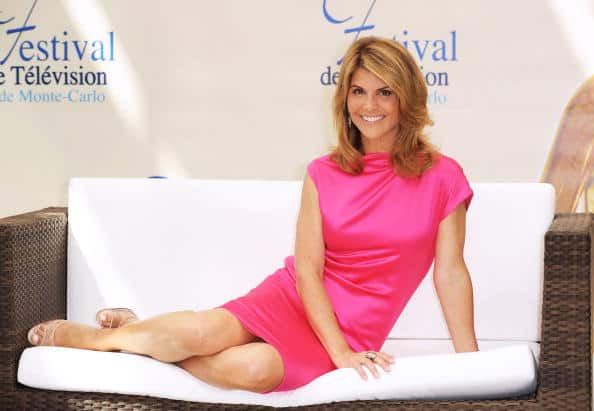 5. Lori Loughlin as Patty
After Full House, Loughlin appeared on the season 9 episode, "The Serenity." Patty accused Jerry of not showing his true emotions. In order to get him to open up, Patty gives away Jerry's Knicks' tickets. Once this happens, Jerry cannot stop expressing his emotions. Loughlin is currently starring as Abigail on The Hallmark Channel drama When Calls the Heart and will appear on Fuller House.
Photo by Pascal Le Segretain/Getty Images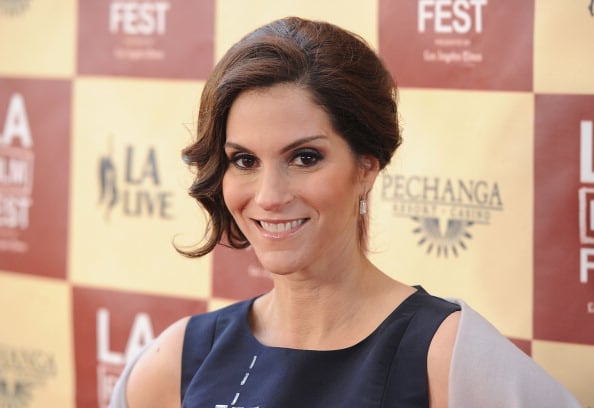 6. Jami Gertz as Jane
In the fifth season episode, "The Stall," Gertz played Jane who refuses to give Elaine any toilet paper when they are both using the bathroom at a movie theater because Jane, "can't spare a square." Elaine finds out that she is dating Jerry, while Kramer proves she is the woman he is speaking with on am erotic phone hotline. Later at the restaurant, Jane excuses herself to the bathroom. Elaine rushes in and steals all the toilet paper. Gertz finished the second season and final season of The Neighbors playing matriarch Debbie in 2014.
Photo by Jason Merritt/Getty Images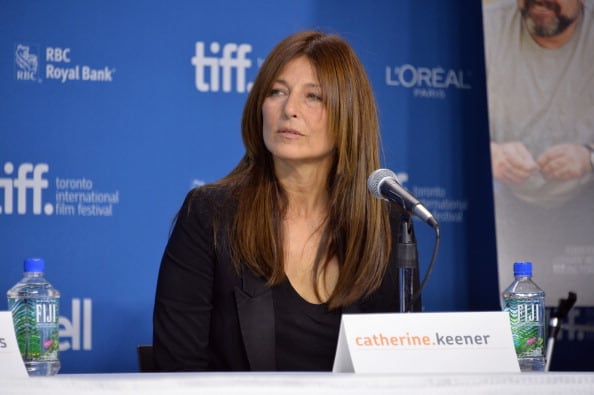 7. Catherine Keener as Nina
Before Keener became a big name move star, she appeared on the season three episode, "The Letter." She paints the iconic picture of Kramer. When Jerry breakups up with Nina, she writes a very emotional letter to try to win him back. Jerry finds out the letter is plagiarized. Keener most recently starred in the TV mini-series Show Me a Hero.
Photo by Alberto E. Rodriguez/Getty Images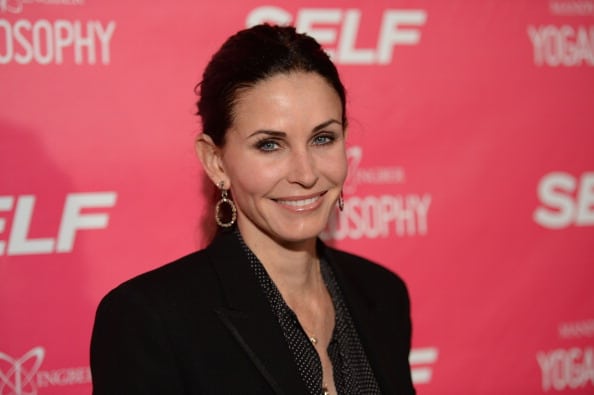 8. Courteney Cox as Meryl
Just a few months before Cox would star on Friends, she played Meryl in the fifth season episode, "The Wife." Meryl pretends to be Jerry's wife so she can get a discount at a dry cleaners. Things start to get out of hand once Uncle Leo gets word his nephew got married and never told him about it. Cox wrapped up her six season stint on Cougar Town last year.
Photo by Jason Merritt/Getty Images for SELF Magazine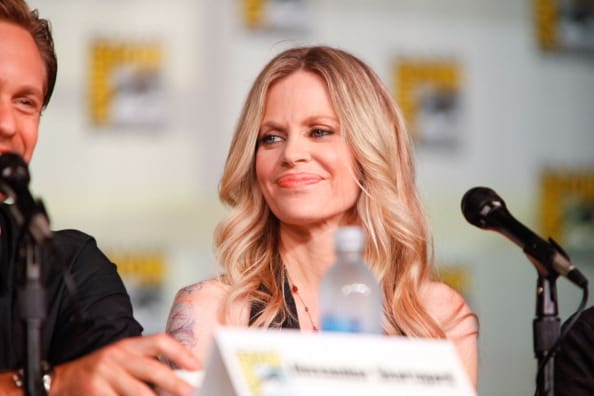 9. Kristin Bauer van Straten as Gillian
In the eighth season episode, "The Bizarro Seinfeld," Bauer van Straten played Gillian the girl with the man hands. George uses a picture of Gillian to get into a club of attractive women and models. He claims that Gillian is his late wife Susan. George destroys the picture and Jerry tries to get him another before ending his relationship with Gillian. Bauer van Straten has popped up from time to time on Once Upon a Time as Maleficent.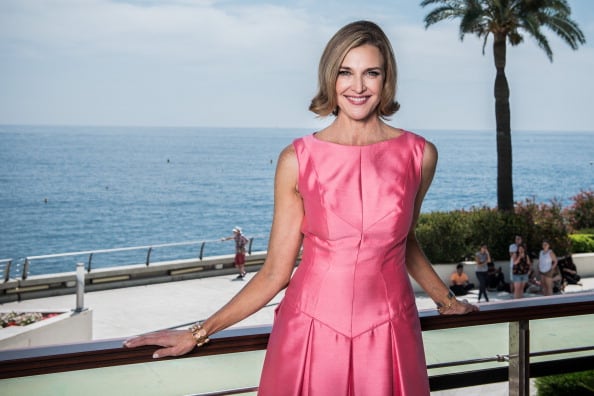 10. Brenda Strong as Sue Ellen
Another Desperate Housewives' alum, Strong appeared on four episode of Seinfeld. The first episode was from the seventh season entitled, "The Caddy." Sue Ellen is Elaine's nemesis and Elaine buys her a bra since she never wears one. Jerry becomes interested in her after Kramer sues her for walking down the street for only wearing a bra causing him to get into a car accident. She is the heiress to the Oh Henry! Candy Bar fortune. Though they didn't technically date, it was obvious he was interested. Strong was also part of the cast of the Dallas reboot.
Photo by Francois Durand/Getty Images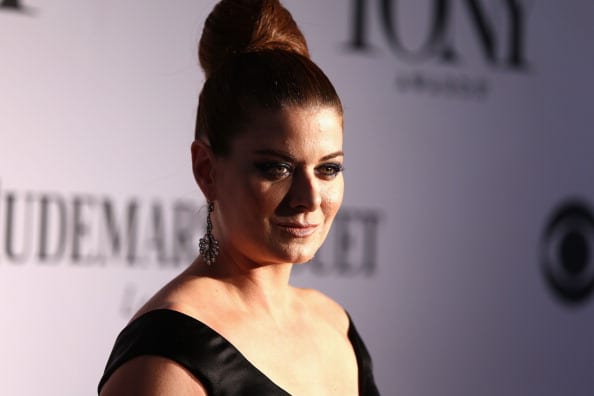 11. Debra Messing as Beth
Messing made two appearances, the first being the seventh season episode, "The Wait Out." Messing played Beth, who separates from her husband after George makes a comment about their marriage. Jerry swoops in and begins to date Beth, while Elaine dates her estranged husband. She would return the following season and would be dumped by Jerry when he finds out she is a racist. Messing currently plays detective Laura Diamond on the NBC series The Mysteries of Laura.
Photo by Neilson Barnard/Getty Images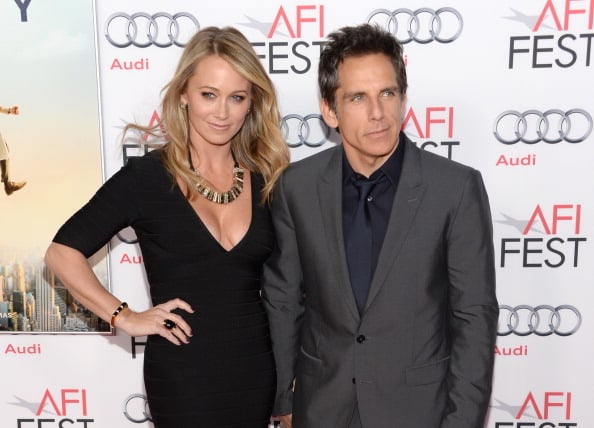 12. Christine Taylor as Ellen
Mrs. Ben Stiller appears in the eighth season episode, "The Van Buren Boys." Jerry believes Ellen is a loser because she does not have many friends. Jerry has his parents fly in to meet her and they find her very delightful. He decides there must be something wrong with Ellen if his parents like her. Taylor was most recently in the Zoolander sequel as Matilda.
Photo by Jason Kempin/Getty Images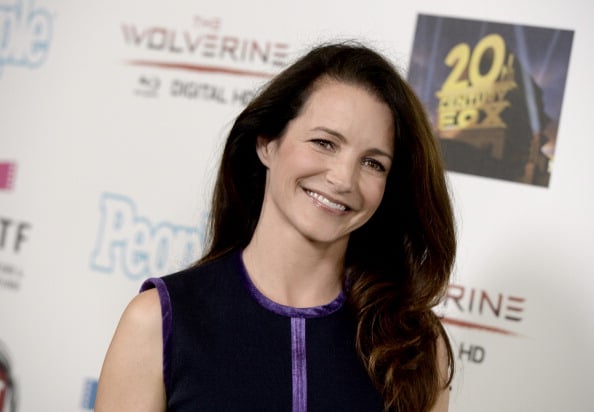 13. Kristin Davis as Jenna
David made two appearance as Jenna. In the first episode, "The Pothole," Jerry accidentally drops Jenna's toothbrush in the toilet. He doesn't tell her what happened and sees her using it to brush her teeth. Jenna puts something of his in the toilet, but won't tell him what it is. As a result, he throws away almost all his possessions. It is later revealed the item was a toilet brush. Davis returns in season nine and dates Kenny Bania, a comic that Jerry cannot stand. Davis last appeared on TV in the sitcom Bad Teacher in 2014.
Photo by Kevin Winter/Getty Images
14. Lauren Graham as Valerie
Graham played Valerie in the season eight episode, "The Millennium." Valerie uses her speed dial to determine how important her relationships are. Jerry ends up making the number one spot, which upsets Valerie's step mother. The three get into an argument over who should remain in the top spot, which ends Jerry and Valerie's relationship. Graham will be back for the Gilmore Girls revival.
Photo by Frederick M. Brown/Getty Images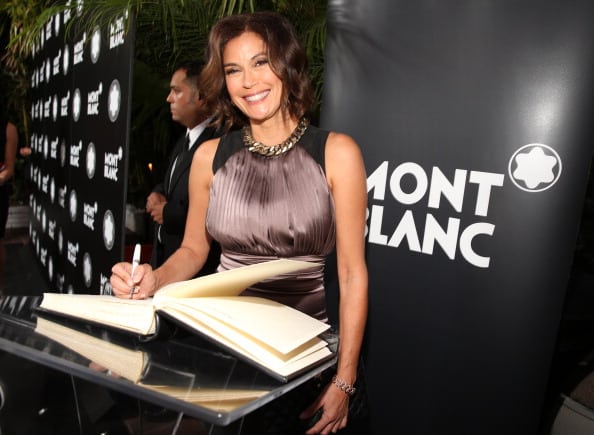 15. Teri Hatcher as Sidra
My favorite of all of Jerry's girlfriends was Sidra, who Hatcher played for the first time in the season four episode, "The Implant." Jerry thinks that Sidra has had plastic surgery, even though she asserts they are, "real and spectacular." In order to find out if they are real, Elaine meets her in the sauna at the gym and trips into them. Hatcher would return in, "The Final," as another witness during the trial that sent the group to prison. Hatcher played Susan for eight seasons on Desperate Housewives.
Photo by Christopher Polk/Getty Images For Montblanc
Tell us what's wrong with this post? How could we improve it? :)
Let us improve this post!