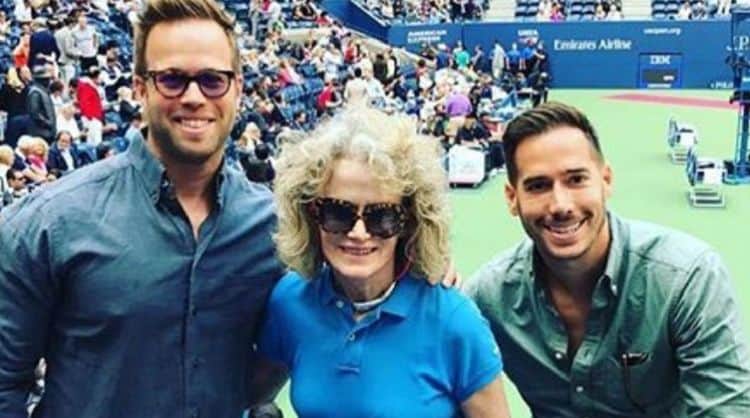 Paris Hilton is a woman we kind of all attribute to being part of the reality television generation. She made it fashionable – or hot – to be a woman who is famous for basically doing nothing but partying, being attractive, and living her life as publicly as possible (we are here for it). However, we don't hear too much from her these days now that there are so many reality stars and internet sensations all over the world. We want to change that, though. She's one of the OGs, and we hear that she's been dating the same man for well over a year now, which makes us want to know about him, too. His name is Carter Reum, and we know next to nothing about him. Until now.
1. He's from the 80s
Carter Milliken Reum is a man who was born in the 80s. 1981 to be exact. His date of birth is February 5, which means he will celebrate his 40th birthday in 2021. He's currently doing what we call living the best decade of his life, and he also got to grow up in the best decades – you know it was good before cell phones and social media.
2. He's an Author and Businessman
When he's not busy with Paris Hilton, he's actually quite busy. He's authored a book alongside his brother. He's started a business called VEEV Spirits. He works hard to make his own business grow, and he uses what he knows to help others make the same dreams come true in their own lives. He's not afraid of hard work, and we respect that about him.
3. He's Educated
He and his brother, both, went to college together. They went to Columbia University. Carter graduated in 2003. We have a feeling that he was one of those students who thoroughly enjoyed each course and took something important from each one, even the ones that might come across as tedious.
4. He's Everywhere
And we do mean everywhere. He's mentioned in a book written by Richard Branson. He's a regularly commentator on networks such as FOX and CBS. He's on television shows on occasion. He contributes he work to the Huffington Post. We aren't sure there is a network or a publication he's not been featured in or a guest of.
5. His Girlfriend Speaks Highly of Him
When word spread that Paris Hilton was dating this man, she had nothing but lovely things to say about him. She mentioned that Carter Reum is "very sweet," as well as the fact that he is a, "nice, intelligent, smart, kind man," and it's clear that she thinks very highly of him. They've been linked to one another since early 2019.
6. He's Made Wise Investments
After he and his brother sold their vodka company, they decided to focus on their investment firm. It's called M13, and they've made some wise investments. They are linked to companies such as Snapchat, Pinterest, Lyft, and more. They seem to know what the people want, and they seem to know it in plenty of time, too.
7. He Was Introduced to Hilton by Mutual Friends
We don't know which friends, but it seems that they do run in similar circles. Rumor has it that he is someone who spends time with the same crowd as Gwyneth Paltrow, which means he knows some pretty famous people despite not being famous himself. However, their mutual friends thought they'd introduce the two, and they clearly hit it off. Their friends say they make a wonderful couple.
8. His Brother is Pretty Impressive
Considering Carter is dating Paris Hilton, you'd think we'd know more about him. However, it's his brother that has a bigger online biography. Courtney Reum is an impressive man. He's a Columbia University graduate who is also a Harvard University graduate. He was a varsity soccer team member at Columbia, too. He also likes to appear on numerous boards, including the likes of the Los Angeles Opera in addition to working as the commissioner of the Los Angeles Convention Center & Tourism Authority. We told you he's impressive.
10. His Dad is Famous
Aside from being the former CEO of a successful business, Robert Reum is a famous man. He was part of the basketball team at Yale University in the 1962 season. What does that mean? He was a bulldog the year that the team made it to the final game of the NCAA championships. It was an exciting year for basketball fans at Yale that year.