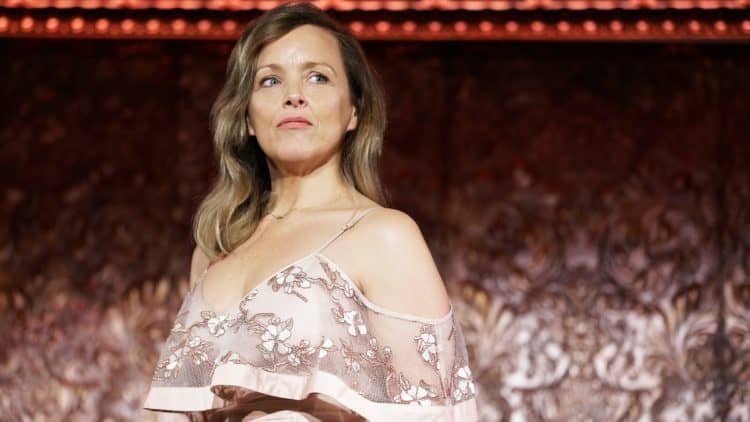 Alice Ripley's name has been in the spotlight for many years thanks to her long history as a singer, actress, and songwriter. She's starred in many Broadway musicals. She's performed as a solo artist. She has always been part of the theater world, and she's accustomed to seeing her name in the press. However, her name is recently in the press after several young women publicly accused her of 'grooming' them, creating inappropriate relationships with them when they were underage, and traumatizing them for life. The allegations are alarming. Here is everything you need to know.
1. She Was Born in the 60s
Alice Ripley was born on December 14, 1963. She was born in San Leandro, California, but she didn't stay there too long. At some point in her childhood, she relocated to Dayton, Ohio. This is where she graduated high school. She's a graduate of West Carrollton High School.
2. She is Well-Educated
Ripley is a woman who placed a great deal of importance on her education. She attended DePauw University first. While there, she studied vocal performance. She then attended courses at Kent State University. While at Kent, she earned her BFA in musical theater. That was in 1985.
3. She Moved to California
Following her college graduation, she moved to California and began a career in community theater. She was part of the San Diego community theater scene. She then moved on to performances at the La Jolla Playhouse. She spent several years doing this in California.
4. She Made Her Broadway Debut in the 90s
After several years in various community theater productions in the late 80s, Ripley worked her way back to the east coast to Broadway. She made her Broadway debut back in 1993 when she performed in "The Who's Tommy," as an assistant. She continued to star in Broadway productions after that, and her career was solidified as a stage actress.
5. A TikTok Star Accused Her of Inappropriate Behavior
TikTok star Brie Lynn came forward in August 2021 to say that Alice Ripley 'groomed her' beginning when the young woman was only 12. She claims her very first conversation with the star was about Ripley in lingerie when she was only 12. She then goes on to say that at the age of 13, Ripley told her the first time they locked eyes, the Broadway star felt like the world stopped.
6. Ripley Denies The Claims
Four days after the young TikTok star come forward with her long list of allegations, Alice Ripley denied all the claims. She did not respond to anything for four days, but she did come out and say that there is no merit or truth to any of the young woman's stories.
7. Three More Women Have Come Forward Since
In the aftermath of Lynn's allegations and Ripley's denial, three more young women have come forward with their own set of accusations. One of the young women is an actress based in New York City who does not want to have her full name in the press. She said, "I felt like I was in a cult, the cult of Alice Ripley. She finds people who are desperate for love, and she figures out how to fill that hole and then manipulates them with it," and she said that the moment she saw Brie Lynn's video online, her body began to react. She began to sweat, her hands shook, and horrible suppressed memories came back to her.
8. Another Accuser is in Therapy
One of the subsequent three accusers who came forward and also does not want her full name in the press said that she thought for many years she was the only one in therapy because of the behavior of Alice Ripley. "in the last 48-hours, I realize there are also other individuals who are my demographic who have also felt literally traumatized by this relationship," she said.
9. A Fourth Accuser Calls Her Interactions with Ripley Intimate
The fourth accuser has come forward to say that her own relationship with Ripley was an intimate one, and that it began when she was only 16. Her precise term is "very intimate," and it goes hand-in-hand with the accusations made by the three other women who have come forward to accuse this star of inappropriate behavior.
10. No One Knows Where This Will Go
At the moment, no one knows what will happen to Alice Ripley. With four accusers telling the world she traumatized them and groomed them while she vehemently denies all allegations, there is no telling where this will go. The actress is appreciative of the 'continued support," she's received from her friends, fans, and family, and she's said nothing else after her simple denial of all accusations.
Tell us what's wrong with this post? How could we improve it? :)
Let us improve this post!