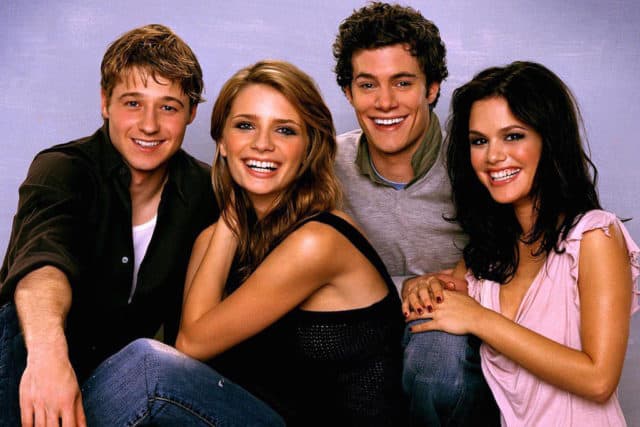 It's not much of surprise that one of the most popular teen shows had its fair share of secrets behind the scenes. The drama that the O.C. ran on was evident even when the cameras weren't rolling since the cast turned into different people when no one was watching. However it's easy to see why someone would take the time to amass the kind of facts that people are usually so eager to hear, just to make sure that their favorite actors aren't perfect on and off screen. Some of these might actually shock you if you watched the show, while others might already be common knowledge. It's all a matter of whether you watched the show or not really.
Things aren't always what they seem after all.
10. Mischa Barton and Rachel Bilson didn't get along.
The two of them might have been friends onscreen but behind the scenes they had little more than disdain for each other. They even took shots at each other during interviews.
9. Mischa Barton ruined Marissa's passing on purpose.
Spoilers weren't a big thing when this show was on the air, and social media wasn't around yet. So this was purposeful when Barton let it be known in an interview that aired before the finale of the show that her character would cease to exist.
8. Behind the scenes Cam Gigandet and Ben McKenzie feuded constantly.
It never got to be a full-blown and out of control fight, but the two just didn't like each other despite mutual respect lying between them. They simply couldn't be around each other.
7. The teens were sick of the show by the third season.
It kind of seems like the teens were of the mind that they'd accomplished what they needed to and wanted to move on. In other words they got a little too big for their own good.
6. The show was meant to be grittier.
It was almost conceived as a darker and more hard-hitting police drama that would have taken it in a much different direction.
5. Josh Schwartz based the show on real life experiences.
It had a lot to do with Schwartz feeling like the outsider during his college days and translating it into the show. If you read his description of it you can see the correlation.
4. Ben McKenzie wasn't the original choice for his part.
Garrett Hedlund and Chad Michael Murray were actually considered for the role ahead of McKenzie, who would become the right man for the role at the time.
3. Olivia Wilde could have been Marissa.
Apparently Olivia came across as too strong and put together, meaning she was a character that had everything going for her. They wanted Marissa to be someone that was vulnerable and in need of saving.
2. The melodrama was purposefully increased for season three.
The sad part about this is that it's essentially what killed the show since the needle dipped way over the red and kind of made the show that much worse.
1. Josh Schwartz had regrets about ditching Marissa.
In effect the show really started torching itself with mistakes like this and eventually it would become something that just had to end for the sake of it.
That's kind of what happens when shows start taking themselves a little to seriously.