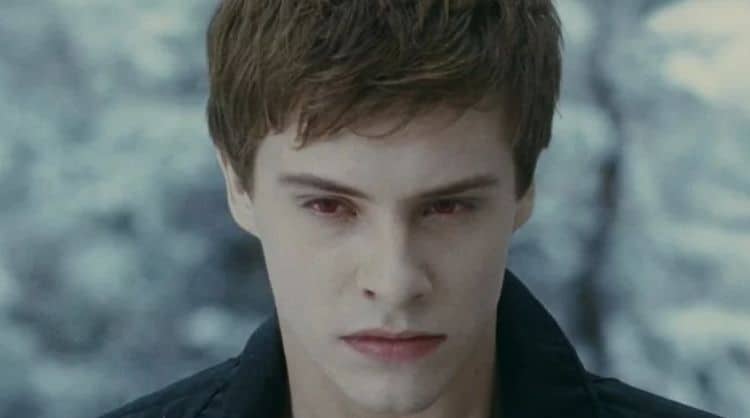 If you're a Twilight fan, there's a pretty good chance that Xavier Samuel's face will be familiar to you. He appeared in parts one and two of The Twilight Saga: Eclipse, and the franchise really helped propel his career forward during the 2010s. Throughout the decade, he continued to land roles in movies like A Few Less Men and Mr. Church. During his career, he has shown that he can take on a variety of projects. Xavier has been a little less active recently, but there's no need to worry. He still has a lot more to share with the world including an upcoming movie called Blonde which is set to be released at some point in 2022. Continue reading to learn 10 things you didn't know about Xavier Samuel.
1. His Brother Also Works in the Entertainment Industry
Xavier wasn't born into a family that has a background in performing, but he isn't the only Samuel who has decided to pursue a career as an entertainer. His younger brother, Benedict, is an actor, writer, and producer. Most people will probably recognize Benedict from his role in shows like The Walking Dead and Gotham.
2. He Has Theater Experience
Many actors pursue on-screen opportunities because that's where all of the money and the fame are. However, there is something about the stage that lots of actors simply can't resist. Xavier has been in several theater productions over the years, but he has been more focused on on-screen work recently.
3. He Wanted to Be a Soccer Player
When Xavier was younger, becoming an actor wasn't always what he envisioned for himself. Instead, he wanted to be a professional soccer player like his idol Tony Modra. Although his soccer-playing dreams never came true, things have turned out nicely for Xavier and he is still a major fan of the sport.
4. He Has Had Formal Acting Training
There are plenty of actors who decide to forgo acting training and jump right into the audition process, but that isn't the path Xavier chose for himself. He studied acting at the Flinders University Drama Centre where he graduated in 2006. I think it's safe to say that his training has come in handy.
5. He Is Not Really Into Social Media
Social media has become an extremely powerful tool over the last 20 years, and this is particularly true for people in the entertainment industry. However, Xavier doesn't seem to have much of an interest in building a strong online presence. Although he does have an Instagram profile, it appears that he just started using the app in 2022.
6. He Is Open to a Variety of Genres
Some actors are very particular about the kinds of characters they'll play and the kinds of genres they'll work in, but that isn't Xavier's style. During an interview with Hero Magazine, Xavier said, "I don't really have any prerequisites, or anything I'm burning passionately to do. It's just good to change things up every so often. I think that's what I find most exciting – the idea of unchartered territory."
7. He Doesn't Know How to Surf
Surfing is a popular pastime for many people in Australia, but this isn't something that Xavier can relate to. Xavier told Hero Magazine, "Sometimes I think I must be the only Australian that doesn't surf! I grew up in the suburbs, nowhere near the coast, but I think at an audition at some point I ticked the 'Yes, I can surf' box."
8. He Has Nice Feet
If you've spent a significant amount of time online then you know what a weird place the internet can be. What you may not have known, though, is that there is an online database called Wikifeet where people can rank famous people's feet. According to Wikifeet, Xavier's feet have gotten a nearly 5-star rating.
9. He Was in A Music Video
Xavier has gotten the chance to work on a wide variety of projects during his career, and one of those projects has allowed him to dip his toe into the music industry. In 2014, he appeared in the music video for "My Song" by HAIM featuring A$AP Ferg. The video now has nearly three million views on YouTube.
10. He Has Only Been in Two TV Shows
Xavier's acting resume includes nearly 40 acting credits, but many people will be surprised to know that he has only done two TV shows. The vast majority of his career has been spent working on films, but it'll be interesting to see which direction he decides to move in as his career continues.
Tell us what's wrong with this post? How could we improve it? :)
Let us improve this post!