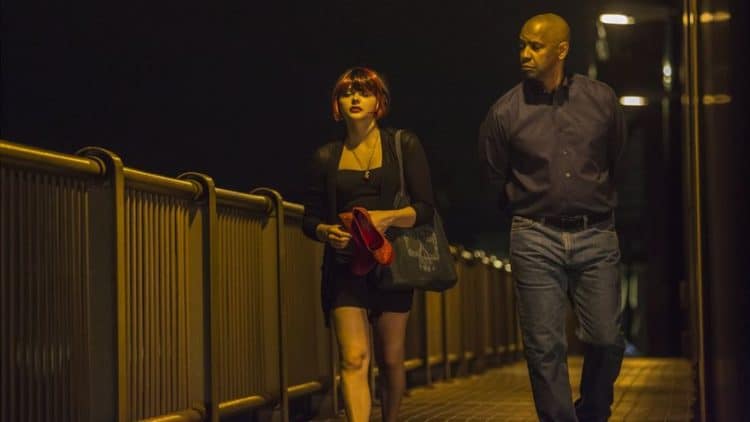 Fans of the old 1980s television show The Equalizer were elated to discover that a movie of the same name was being made years later, especially when they found out that the individual playing the lead character, Robert McCall, would be played by none other than Denzel Washington. Washington has long been considered among one of Hollywood's most impressive actors and for good reason. His filmography reads like a who's who of some of the best projects in Hollywood over the last 20 years. It's also worth noting that he came back for a sequel to that film in 2018. The question is, will there be a third one?
Washington Typically Doesn't Do Sequels
One of the more interesting things to note is that Denzel Washington typically doesn't do sequels in any capacity. This is unique, to say the least. It is especially unique during a time in which Hollywood seems to be remaking or rebooting practically everything, routinely falling on the success of previous films in order to keep everyone on the payroll. As such, franchises have become one of the biggest money making opportunities in Hollywood. Moreover, a lot of big-name stars are typically tied to these franchises. This has become so much the norm for doing business in Hollywood that it's difficult for any star to succeed who doesn't put themselves in a position to do one movie after another in any given franchise. Despite that fact, Washington has categorically steered clear of doing franchises throughout his career. In fact, this is the only sequel that he has ever done. Considering the fact that there have only been two of these movies made to date, it would be difficult to call it a franchise with any level of accuracy. However, it is interesting to note that out of all the movies Washington has been in, The Equalizer 2 was the only time he ever chose to reappear as the same character. That makes many fans wonder whether or not a third movie will ever happen and if so, will he return for it?
Words from the Director
Director Antione Fuqua has said himself that he would like to come back and do a third movie, with Washington playing the lead character. He has even gone as far as saying that the studio, Sony, has asked him whether or not he would be willing to do a third installment. From a financial standpoint, it's easy to understand why the studio was interested in exploring this option. Both of the previous films had budgets of approximately 55 million dollars. The first movie raked in 192 million dollars and the second one brought in almost as much, settling in at 190 million dollars. In short, the movies make money so there is no reason to think that the studio wouldn't be interested in doing a third one. Clearly, the director is also interested in coming back for a third installment. The question still remains, would Washington be willing to do so?
Washington's Character
There is no doubt that a third installment of the film would be nothing short of a disaster if they tried to recast Washington. He has solidified his performance as Robert McCall in the first two films. That fact, coupled with the fact that he is a fan favorite in Hollywood, would almost certainly spell doom for a third installment of the movie if he should choose not to come back and studio officials attempted to recast his role. As a result, the future of the entire franchise basically hinges on whether or not he would be willing to return for a third installment, something that he has not ever commented on publicly. At the moment, he seems to be busy working on other projects so there isn't a lot of official news coming about whether or not a third movie in this particular franchise will ever actually happen. If it does, it looks like it will be something that occurs further down the road, as there is no indication that anyone is even in official talks about making it happen at the present time. It's important to note that this does not necessarily mean that a third installment will never happen. Washington may very well be quite open to the idea. The thing is, no one really knows because he hasn't made any public comments about it. Until he does, no one can be certain whether or not he is interested in doing so. It doesn't help that he has traditionally steered clear of sequels and franchises, even to the point that he seems to be somewhat against the entire idea. However, he did return for a second film so there is some hope that he may be willing to return for a third one.
A Possible Release Date?
As of right now, there isn't a lot of official information to go on. As a matter of fact, there really isn't any official information to go on at all. That said, some experts in the industry have noted that there was almost exactly four years between the first and second films. Therefore, they are hoping that something official will come sometime in 2022, with a hopeful release date of 2023. For now, there is no recourse but for fans to simply wait and see what is going to happen. That can be difficult, as the fanbase for the first two films is quite large and all of them seem to be in favor of getting a third film. For now, fans can wait and hope. They can also re-watch the first two movies and if they really want to expand their horizons, there is both the original series from the 1980s and a brand new reboot of the series that is currently running on CBS. Granted, neither of the television shows star Washington, but they are definitely interesting and action-packed in their own right. It might be the perfect thing to hold fans over until official news of a third film does become available.
Tell us what's wrong with this post? How could we improve it? :)
Let us improve this post!