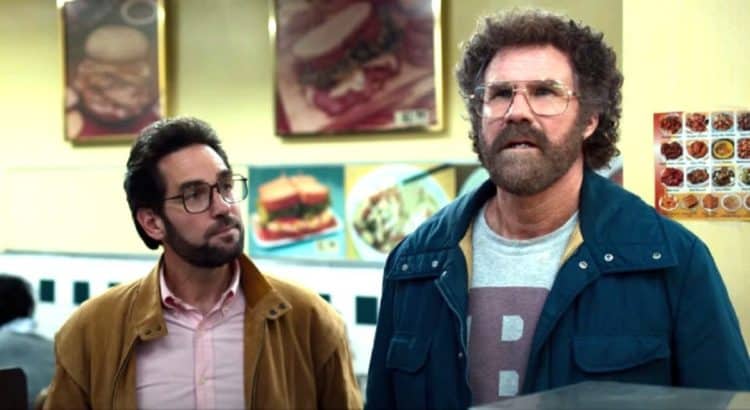 "The Shrink Next Door" was a popular, true-crime podcast about a therapist that separated his patients from their loved ones in order to gain control of their finances and other assets and valuables. In the Apple TV+ series, featuring Will Ferrell and Paul Rudd in their respective roles of patient and doctor, the two comedians put on very unique characters that haven't been seen often with either of the two, especially not together. Surprisingly, even though "The Shrink Next Door" was only 8 episodes, it still told a long, efficient, and detailed story that left no gap unfilled. With the very unique cast of usual comedians, or at the very least comedic actors, the show was much less comedic than anticipated but that's not to say that "The Shrink Next Door" didn't have its moments of humor but overall this is a dark, very real, subject. Overall, "The Shrink Next Door" podcast and show are both short in total length but the number of details present in both made it a series beyond worth checking out, regardless of how you do so. Below, we've gone into detail on the newest project from both hit actors, the show, and podcast, and why you should binge-watch "The Shrink Next Door" now that it's available in its entirety.
The Shrink Next Door Podcast
"The Shrink Next Door" podcast, which directly influenced the creation and other aspects of the Apple TV+ show, featured the guidelines that any series would need to succeed but Will Ferrell and Paul Rudd truly helped display the full length of emotions and darkness that truly took hold during this decade long story. The overall story of "The Shrink Next Door" follows therapist Ike Hershkopf and possibly his most intense patient yet, Marty Markowitz as the doctor slowly manipulated his patient's life for approximately 30 years. Without going into too much detail on the show or podcast itself, as not to ruin either, the show covers details from the early 1980s into our current year of 2021, which made it very binge-watch worthy to watch "The Shrink Next Door". Although the events of "The Shrink Next Door" take place in New York from the 1980s up until less than a year ago today, it feels very modern through and no jump in time throughout the show goes unmentioned or comes unexpected, especially as the show was far from predictable for fans that did not listen to the podcast of the same name.
The Shrink Next Door Apple TV+
While listening to the original podcast may help you understand the show in a specific way before going into it, it is absolutely not necessary to listen to "The Shrink Next Door" podcast before enjoying the show. Other notable actors, outside of co-leads Paul Rudd and Will Ferrell, include Kathryn Hahn and Casey Wilson who play the loved ones of Rudd and Ferrell's characters Ike and Marty. Kathryn Hahn is known for many roles, some alongside Ferrell, including "Step Brothers", "Bad Moms", and even had an appearance in the MCU with her portrayal of Agatha Harkness on "Wanda Vision", which she is set to get her own spin-off. Casey Wilson, on the other hand, was a more recent, notable cast member on SNL some time ago, with a short stint, and still made a long-lasting impression of the real-life character she played. Other roles Casey Wilson has portrayed post-SNL can be found within "Black Monday and "Atypical" to touch on her more recent work. Overall, "The Shrink Next Door" on Apple TV+ may help put things into a visual perspective that the podcast simply couldn't do.
What to Binge-Watch After
While the two actors are mostly, and usually, known as comedians or at least less serious actors, both Paul Rudd and Will Ferrell have both taken part in their fair share of serious roles as well. With that said, some comedy came through naturally with these actors, giving a strange sense of comedy to situations during the show which inspired me to recommend another podcast-based, somewhat true-crime, show called "Only Murders in the Building". While Apple TV+ was the destination to find "The Shrink Next Door", "Only Murders in the Building" can be found on Hulu and featured SNL Five-Timers Club members Steve Martin and Martin Short, as well as an incredible performance from Selena Gomez. Unlike "The Shrink Next Door", "Only Murders in the Building" will be getting a second season. I recommended viewers that enjoyed "The Shrink Next Door" to check out "Only Murders in the Building" for several reasons but perhaps the most important reason is to fill the void left by the lack of pure comedy in "The Shrink Next Door", but either way both shows are worth the binge-watch right now.
Tell us what's wrong with this post? How could we improve it? :)
Let us improve this post!