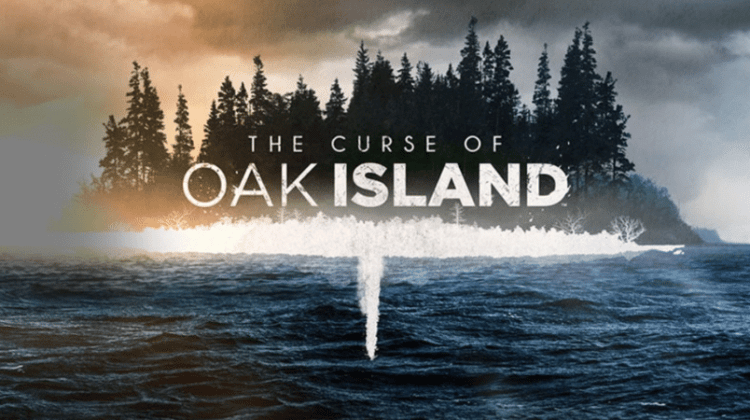 Wouldn't it be wonderful for all the fans of The Curse of Oak Island if History Channel would just publish a release date for Season 8? The most recent Season 7: Episode 7 aired on December 17 and fans must now wait for Episode 8, Triptych, to air on January 7, 2020. Episode 9, An Eye For An Eye, is scheduled to air on January 14, 2020. After that…nobody knows yet because the show's status is pending. History Channel has yet to announce that the show has been renewed. True fans of the show are feeling anxious about it. Casual viewers of the show are just hanging out to see what happens next and gossip online about the things that irk them.
Ever since the show first aired in 2014, viewers have been rocked one way or another. There have been great little finds competing with tons of comprehensive, historic theories about Oak Island and its secrets. There have been suspenseful moments of digging and scavenging competing with substantial amounts of simply boring recaps. But through it all, a core of fans continues to carry the same torch the Lagina brothers have carried… the elusive treasure- and the accompanying possibility that they may very well be the ones who will find it.
The most recent episode, Things That Go Bump-Out, found the team discovering a new structure made from wood buried underneath the seabed located at Smith's cove. They also got a new lead to the 90-foot stone. These tidbits of news follow the discovery of a mysterious artifact, the belief that the team may have finally found the flood tunnel leading to the Money Pit, excavating a stone structure in the swamp with scientific proof that the swamp itself is probably man-made; and most likely young. The entirety of Season 7 has followed the theme of honoring the legacy of the treasure hunters who searched there before the Lagina brothers arrived. It has been a season of connecting earlier generations with current and future seekers and the growing museum collection on the island demonstrates the care that the Lagina brothers have shown in displaying and caring for the artifacts. They are focused on the past and the future just as readily as they are focused on the current treasure hunt.
The undeniable fascination with the intertwining of historical theories and possible treasure is what drives each season of The Curse of Oak Island. Because the speculation excites and entices, it's likely that the show will not only see a Season 8, but a Season 9, and more. When US News interviewed researcher James McQuiston this past November, more hints to what might have happened on Oak Island were added to the list. McQuiston is a historian and author whose family holds the "title of Baronetcy of Nova Scotia". A Baronet is a form of British hereditary dignity, created in England by King James in May 1611. In 1624, the Baronets of Scotland and Nova Scotia were required to pay the king the amount of £2,000, plus taxes, to support the plantation of Nova Scotia. This would support six colonists and grant 16,000 acres of Nova Scotian land to the baronet; along with their title. When England and Scotland united in 1707, their creation of baronets ceased.
McQuiston's theory is backed up by extensive family research on his part and the evidence he collected on his own trips to Oak Island. McQuiston believes that a "very serious connection" exists which links Oak Island to and a group of Scottish noblemen who came to Nova Scotia in the 1600s to establish a settlement. His theory infuses Season 7, ties to previous seasons, and connects many dots. Like the Lagina brothers, and many more, McQuiston read the now-famous Reader's Digest article about the Oak Island treasure mystery in 1965. The article captured McQuiston's imagination so much that he shared his research about his family history with the Oak Island search team. Then, he went on to publish three books about the island and his own theory about its history. Fans of Oak Island can read the details of McQuiston's theory in his books Oak Island Missing Links, Oak Island Gold, Oak Island Knights, and Oak Island 1632. McQuiston believes that what he's found "is explosive". He's looking forward to the public reveal of everything he has discovered.
To get an idea of what McQuiston has uncovered about Oak Island, a visit to his website reveals plenty. According to McQuiston, the area surrounding Oak Island was once named Mirligaiche, which means "Part of the Alliance" in the Scots Gaelic language. The name was first recorded in the 1630 Baronet of Nova Scotia charter. Because all the Mahone Bay islands were included in the charter, it is a record of Oak Island's first individual ownership by Novia Scotia's new Scottish governor. McQuiston provided the Oak Island team with proof about their long-standing belief about the Knights Templar involvement there. McQuiston provides evidence that the new Scottish governor of Novia Scotia and his initiated Knights Baronet of Novia Scotia were linked to the Knights Templar "through land records and clan traditions". McQuiston's own Scottish family of MacUisdean included the third Baronet; who was linked to the Oak Island clan chieftains.
McQuiston's intriguing evidence includes much more tantalizing details which fans of Oak Island are certain to enjoy. McQuiston research differs from previous investigation because of his extraordinary family ties to history which not only spans centuries of "family traditions" but also is documented. He views the unearthing of family history as an integral part of the search for Oak Island treasure. Due to the extensive amount of information he can share, it's quite likely that a new season of Oak Island could be devoted to connecting his research with that previously conducted by the Oak Island team. It's undoubtedly going to catch the minds of the historian fans who cannot get enough of the fascinating rummaging through history's unsolved theories.
Ultimately, whether Oak Island lives to see another season is up to the History Channel. It will come down to a combination of money and fan interest. According to Cheat Sheet, the show is most likely funded from several sources. Marty Lagina and Craig Tester fund the expensive excavations and specialty testing using their business wealth. The History Channel probably pays per episode, for cast members, equipment and negotiates product placement deals. There is probably financial backing from key investors who are also treasure hunters. Nova Scotia Business Inc (NSBI) is one "known investor" which promotes Nova Scotia businesses and has provided $2 million in funding as of December 2018. Because the Canadian government has become involved in the historic site, grants are a given.
For now, Oak Island has become a big deal… a huge, fascinating, intriguing, mind-capturing, controversial, world class treasure hunt. With the Lagina brothers making certain that everyone involved has become part of the Oak Island family of like-minded explorers, there's still much yet to be uncovered…it's going to take at least another season… perhaps more.