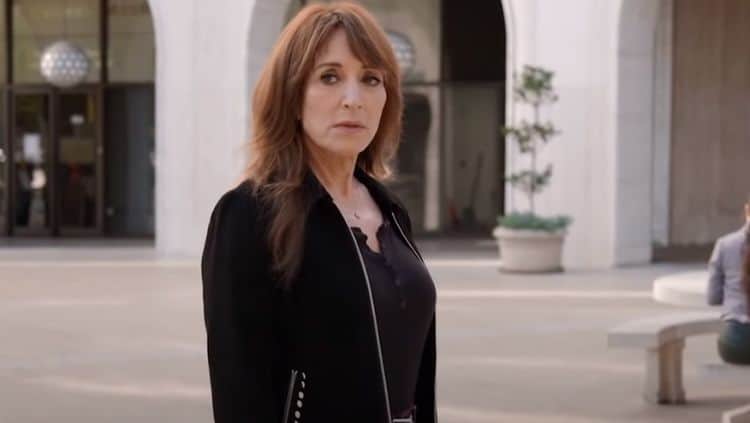 Usually a show gets at least a season behind it before it gets canceled, but Rebel wasn't even finished with the first season before it was determined that it wouldn't be continuing at ABC. The easiest explanation to give is that it simply didn't pull down the ratings, but even that doesn't cover it entirely since some shows take a season or two to really pick up. Why this happened isn't entirely certain. But Katy Sagal is hopeful that fans might sign a petition to try and get the show back and possibly find another network that would be willing to take a chance on Rebel. The likelihood of this isn't too unbelievable since shows do tend to get picked up by other networks now and then. The premise of the show was something that might not have resonated fully with some folks, largely because Katy Sagal was portraying a woman with a firm grasp of the law and how to help people, but who didn't have a law degree and therefore couldn't be out practicing the law in a legal capacity.
That didn't appear to stop her from trying to help as many people as she could, but like a lot of shows, it tends to undermine the process and the legal channels that need to be observed more often than not. In a time such as now the divisions between people have grown too great for even the entertainment industry to ignore or exploit as they will, and there have been times as of late when the shows that are presented have gone above and beyond what's considered wise when covering certain subjects. It's still possible to see such material being played out on screen, but with a show that had yet to prove itself fully throughout the first season, there's at least a slight possibility that this was part of the reason why things didn't work out. A lot of folks would likely deny that such a thing is possible, but without a solid explanation that sounds like it could be why the show was pulled, people are bound to come up with their own explanations.
On top of that, the reversal of support from the network is kind of a tell that shouldn't be ignored since more and more businesses have been attempting to 'go woke' over the past year or so, and some have gone the other way, shutting down more liberal, progressive-minded attempts at entertainment that don't vibe with what they have in mind. The ability to simply entertain people has almost been lost, or so it feels sometimes since every other show or movie has to have some element to it that mirrors society. Such a thing is understandable since art mimics real life and vice versa, but there are those times when one can't help but think that people should be able to simply accept what they see on the screen as the fiction it is rather than the commentary it might be. From the trailers, Rebel appeared to be a fun and engaging show, especially since Katy Sagal has been a great entertainer for so many years. Many of us might still remember her as Peg Bundy from Married…With Children, or as Gemma from Sons of Anarchy, but she's been working for a while and has many projects that she's completed over the years. This is just one more, but it's one that would have been entertaining since she would be putting her attitude back to work for her in a very positive way that would have no doubt angered some folks and encouraged others. The move by ABC is a little confusing, but not so much that it can't be sorted out.
Whether it has anything to do with politics or not, the two are going to remain paired together for a while to come, possibly for the rest of our lifetimes since like it or not, the two work together quite well even if what they tend to produce at times is a bit troubling. Hopefully Rebel will find another network since it does appear that people still want to see the show continue, but unless folks are willing to sign a petition for it, as Sagal has been calling for, it's very likely that it won't be that high of a priority. It's a little amusing as to which shows are given the push they need and which ones are ignored, but it's also amusing to think that the networks know that they need the fans on their side and are willing to mess around in this manner when the fans are adamant about which shows they do and don't like. As I've said before, giving the fans too much influence is a dangerous thing, but listening to the fans is usually a wise idea at the very least.