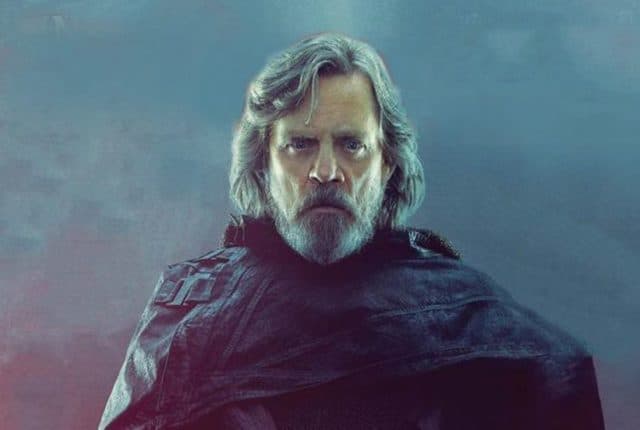 One of the biggest selling points to the new Star Wars movies is learning more about what has happened to the heroes of Episodes IV, V, and VI. We saw a fair amount of Leia and Han in Episode VII, but there was a conspicuous absence in the form of Luke. It is said that he headed into exile in search of the first Jedi temple after his nephew killed his students, but the little that has been revealed about his fate serves more as an appetizer than the main course. Fortunately, Luke will be an important character in Episode VIII. Unfortunately, said movie won't be released until December 15 of 2017.
What Does the Latest Magazine Cover Suggest?
With that said, seeing as how Episode VIII is scheduled to come out in a few months, it should come as no surprise to learn that there has been a steady stream of information coming out in recent times. One of the latest examples is a Hungarian magazine cover featuring Luke, which is rather interesting because it shows him in black robes while his right side is illuminated by a red source of light.
This is no more than tenuous speculation, but the magazine cover has resulted in a fair amount of speculation that Luke will be flirting with the Dark Side of the Force to some extent in the upcoming movie. After all, black tends to be associated with the Sith in Star Wars, with examples ranging from Darth Maul and Darth Tyrannus to Darth Vader and Darth Sidious. However, it is important not to exaggerate the strength of the association, seeing as how Luke wore a black costume in Episode VI. Instead, what makes the black robes concerning is the red source of light, which suggests another visual symbol of the Sith in the form of the red lightsaber. Jedi can use lightsabers in a wide range of colors that include but are not limited to blue, green, and purple, but Sith seem to be fans of the color red, which is unsurprising considering their associations with power as well as emotion.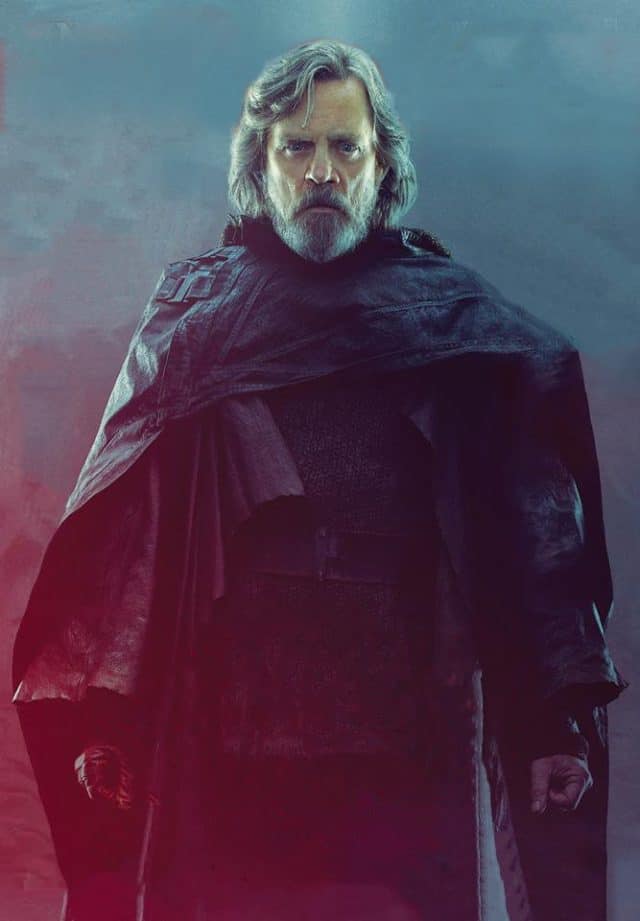 What Are Some of the Other Possibilities?
Of course, a single magazine cover is poor evidence for something as huge as the speculation that Luke will be flirting with the Dark Side of the Force, not least because there are other possibilities for his new look. For example, this is a much older and much less optimistic Luke who has seen the destruction of his dream, meaning that his new look could be a visual representation of his feelings about what has happened so far.
Furthermore, there has been a fair amount of speculation that Luke will have become a proponent of the idea that there is neither a Light Side nor a Dark Side of the Force but that these things exist as a reflection of the Force user, which is something that has come up in the Star Wars Legends canon. Perhaps Luke's costume is meant to represent this belief or perhaps Luke's costume is meant to foreshadow his fall, which is something that happened an awful lot to the believers of the rather unorthodox interpretation of Jedi teachings in the Star Wars Legends canon. Regardless, interested individuals should keep a close eye on more news about the upcoming Episode VIII, which is bound to start coming out faster and faster as the release date approaches.