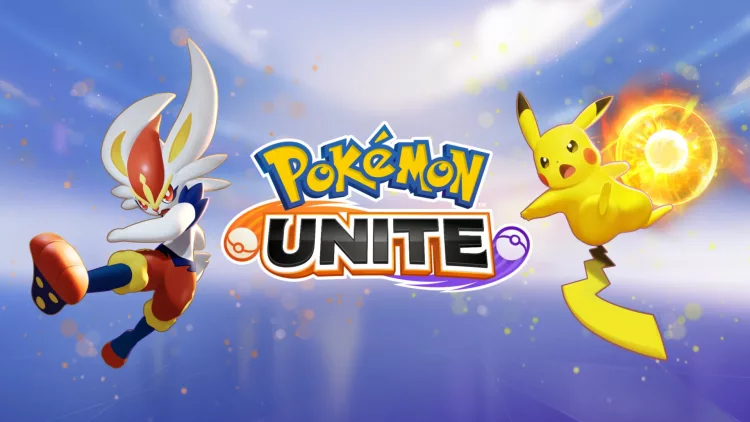 The brand new Pokemon MOBA (Multiplayer Online Battle Arena) called "Pokemon Unite" has finally released on the Nintendo Switch, which means that it's time for me to tell you everything you need to know about the game. After being announced over a year ago in a Pokemon Presents presentation on June 24, 2020, Pokemon Unite is now finally available to anyone who wants to try their hand at the League of Legends-esque Pokemon game, however, it is currently only available for the Nintendo Switch at this time. This new Pokemon game should hold fans of the series over until we finally get the Pokemon Diamond and Pearl remakes that we've been waiting patiently for, as well as the brand new Pokemon Legends: Arceus game that is set to come out sometime next year! So, what do you need to know about Pokemon Unite?
Pokemon Unite Price
How much is Pokemon Unite going to set your bank account back, you ask? Well, if you do a slight bit of calculation…the total cost to play Pokemon Unite is absolutely free! That's right, Pokemon Unite is a free to download game, which means that unless you want to purchase additional in-game items and cosmetics, you don't really have to spend a dime to play the game.
Character Creator
Pokemon Unite also offers an in-game character creator in which you can customize your appearance, face, hairstyle, hair color, and fashion. However, the only actual fashion choices you have to start with is the "Orange Unite Set" and the "Purple Unite Set." Personally, I'm definitely going to choose the Orange Unite Set, because I'm not really a fan of the Purple Unite Set, but to each their own.
What's it About?
"Welcome to Aeos Island, the home of Pokémon UNITE and a new Pokémon region where you can now compete in 5-on-5 team battles. With the July 21 release of Pokémon UNITE on Nintendo Switch, the first season—"Welcome to Aeos Island!"—is officially under way! The game is available for download from Nintendo eShop at no cost, and if you download by August 31, 2021, you'll receive Zeraora's Unite license to help you on your quest to victory." When you first launch the game, after you've created your avatar, you'll be introduced to Professor Phorus, who welcomes you to Aeos Island. Professor Phorus is in charge of performing research on a mysterious energy known as "Aeos energy." This Aeos energy is harnessed and used in unique Pokemon battles called "Unite Battles." Professor Phorus then introduces you to Erbie, who goes on to explain the rules of Unite Battles.
Season Pass
Of course, as with most games nowadays, there is a season pass-style leveling system that provides all kinds of rewards for leveling up. It's currently unclear whether this will be a method of monetization as we progress into future seasons, but it seems to be free for now.
Microtransactions
Just like League of Legends and just about any other MOBA or free to play game ever, there are a ton of microtransactions that are available for you to purchase with in-game currency. These items range from new Unite Licenses (you need Unite Licenses to actually use specific Pokemon in Unite Battles), new Trainer cosmetics, and a wide variety of other items. You are able to earn some forms of the in-game currency for free, like the "Aeos coins." You can earn Aeos coins through battles as well as through events and other sources, however, you are limited to 2100 Aeos coins per week, and the cheapest items that I've seen for sale with Aeos coins cost 1,000 and they're just some small cosmetics. If you're looking to buy new Unite Licenses, it looks like it'll take you at least three weeks for a single license.
Where Can You Play?
You can currently play Pokemon Unite on the Nintendo Switch, however, "Pokémon UNITE will be available on mobile devices in September. Cross-platform play between Nintendo Switch and smartphones is planned, which will allow players on both platforms to battle together and against one another. Additionally, if you log in using your Nintendo Account or Pokémon Trainer Club account, you'll be able to use your game data on any device. With this feature, you'll be able to play at home on your TV screen using the Nintendo Switch version and on the go using the mobile version." So, the game will eventually come to mobile devices and will include the crossplay feature, as well as cross save.
With the short amount of time that I've had with the game so far, I have to say I enjoy it a lot more than I thought I would. I'm not really a fan of MOBA games like League of Legends, but there's something different about the game when it involves Pokemon. I'm definitely looking forward to the future of Pokemon Unite, it has a lot of potential.