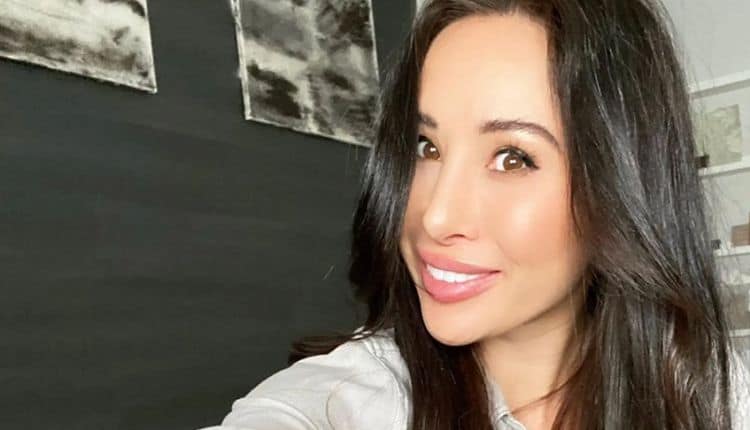 For nearly a decade, Property Brothers has been one of HGTV's most popular shows. While brothers, Jonathan and Drew have always been the faces of the series, they aren't the only ones behind the operation. In 2019, when the brothers launched their Forever Home spin off, talented interior designer, Victoria Tik, was brought on to flex her creative muscle. She has also worked with the brothers in the past for their other spin off, Buying & Selling. While she may be relatively new to the TV world, she's definitely not new to the business. Now that the show is in its second season, more and more viewers are getting familiar with Tik's work, and she's quickly becoming a favorite among home design lovers everywhere. Keep reading for 10 things you didn't know about Victoria Tok.
1. She Has Her Own Firm
Her work on HGTV isn't the only thing she does. Victoria is the proud owner of a design form called Aesthetik. Through Aesthetic, Victoria has gotten to work with some pretty big names and brands including Apartment Therapy, House, and The Los Angeles Business Journal.
2. She Also Had A Career In Fashion
Fashion has been Victoria's passion for much of her life. Growing up, she knew she eventually wanted to work in the fashion industry. In 2009, she launched her own clothing line called Frock Los Angeles. According to Frock' website, "The brand was born from Victoria's personal quest to create the perfect dress for an 8 hour work day, plus after work cocktails." Frock L.A. has been worn by lots of celebrities including Chrissy Teigen, Laverne Cox, Kim Kardashian, and Kylie Jenner.
3. She Worked For Google
There aren't many people who can say they've had a career as versatile and successful as Victoria. She's done some very impressive things over the years, including working for Google. Her website lists that she was the Art Director at Google, although it doesn't say exactly when.
4. She's A First Generation American
Victoria Tik was born to parents who immigrated from the United States from Asia. Although many of the odds were stacked against her, she was taught to never give up and always pushed herself towards her goals. Additionally, Victoria is very proud of her roots and can speak fluent Cantonese.
5. She Went To College On A Full Ride
Most people would define Victoria as an overachiever – and even that might be an understatement. Victoria has always been the type of person who goes after what she wants, and school was no exception. She was a very good student in high school, which earned her a full right to UC Berkley through The Bill Gates Foundation.
6. She Started A Business At Age 12
Some people don't discover what they like or want to do until adulthood, but that's not how things went for Victoria. The entrepreneurial spirit has been with Victoria since she was a child. She told Bare Magazine, "I started my own business at age 12 selling Titanic memorabilia online. I'm a bit of a dork, I must say."
7. She's Proud Of Her Work Ethic
There are lots of things that go into making a person successful, but hard work is usually a very important ingredient. Victoria has a very strong work ethic which she learned from her parents, and she's proud of her ability to roll up her sleeves and put in the work whenever necessary.
8. She's A Jack Of All Trades
Whoever thinks it's not possible to do it all clearly has never met Victoria. Her interior design skills are becoming what she's most well-known for, but she's is truly the definition of a Jack of all trades. In addition to starting her clothing line, Victoria has also worked in advertising, modeling, and filmmaking.
9. She's A California Native
Victoria is clearly a fan of warmer climates. She currently lives in the Las Vegas area, but she was born and raised in California where she also worked for many years. It's unclear when or why she decided to move to Nevada, but her design firm is currently based there.
10. She's All About Being Environmentally Friendly
Victoria is definitely someone who cares about the environment and tries to keep things as sustainable as possible. In fact, items for Frock LA are made from sustainable materials all the way down to the dye. Victoria says, "we're focused on being a sustainable company, environmentally as well as economically, we don't outsource anything."