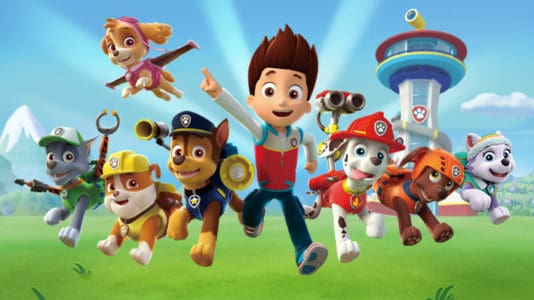 In 2020, Forbes estimated Tyler Perry's net worth at $1 Billion, a 360-degree turn from the actor's poverty-stricken childhood. Tyler Perry has managed to single-handedly write his own success story, abandoning his struggling playwright days to emerge as one of Hollywood's highest-paid producers that don't have a writers' room. Perry brings a new meaning to self-made by creating his own shows, sometimes starring in them, and producing them; a feat that's unheard of, at least at the level he's taken his craft to. Through the years, Perry has gained favor with an African-American audience, particularly women, who can't get enough of his relatable material. His character 'Madea' is a fan-favorite, whose life advice and hood demeanor are enough to cheer the saddest person on a bad day.
Asked how he got to where he is, Perry has an answer that has often been cut out of interviews and newspapers. Besides having a stellar work ethic that didn't bear him any fruit in the beginning but has since seen him earn millions every year, Perry says: " There is only one answer for that. Truth be told, it's nothing but the grace of God. You can plant seeds all day long, you can go around handing your business cards to people, you can go around knocking on doors and auditioning. You can do all of that every day of your life, and nothing happens. When a seed is planted on the ground, all you can do is water it. You cannot control the sunshine, you cannot control the weather, and you cannot control when the locusts will come." Tyler Perry's journey is that of doing the work and believing, trusting that a power bigger than him will take care of the rest. So far, the higher power has shown up for the Why Did I Get Married creator in more ways than we can count.
Creating The Tyler Perry Studios
Prior to landing in Hollywood, Perry had made a fortune in the tens of millions from being an underground success. His first movie, Diary of a Mad Black Woman was a result of a $5 Million -budget he'd collected from ticket sales. The 2005 film grossed a total of $50 Million in the United States and earned good reviews. Sinothile Jessica Hlabisa, one of the viewers, said of the film: " When I first watched this movie, I was a teenager – I never really connected with what the actress was going through. I mostly loved that it ended with love. Now, as a young adult, having squeezed a few lemons in the department of love, I finally understand. It's the built-up frustration, patience to endure in situations you should rather leave, and the hard work she put in her marriage, in her life to make life easy for this person, for both of them heart-willingly; she persevered for this man. If you count the little to none effort this man put in and how he suddenly decided it was over and done for with Helen – I would've been mad myself. The most important lesson we could learn is maybe to not do for others but do for ourselves – it's important to put your wellbeing first, it's not selfish. Yes, love can make us do crazy things but don't forget yourself. Before you are someone's wife, you are someone's daughter; you are yourself, you are made up of so much, so why stand for so little. All in all, watch this movie. It's beautiful."
Following his success with Diary of a Mad Black Woman, Perry further made it big with Madea's Family Reunion that was number one at the box office in its first week, and eventually grossed $65 million. It's safe to say Perry hasn't stopped since. Perry transitioned to television, where he created shows such as If Loving You is Wrong, The Haves and the Have Nots, and Viacom's Sistas and The Oval. In 2015, having created his own niche and found an audience of his own, Perry made one of his biggest purchases, a 333-acre ground that was previously used by the military. In his acceptance of a BET Award, Perry said of his purchase: " When I built my studio, I built it in a neighborhood that is one of the poorest black neighborhoods in Atlanta so that young black kids could see that a black man did that, and they can do it, too." Coincidentally, the studio is not so far from where Perry resided when he first moved to Atlanta, a place he associates with struggle and homelessness. More than anything, Tyler Perry is a busy man, and his latest project is one his son will enjoy, if he hasn't watched it already.
'PAW Patrol: The Movie'
On the 11th of August, PAW Patrol: The Movie was released. The children's animation features the voices of familiar faces such as Little's Masai Martin and Keeping Up with the Kardashians star, Kim Kardashian. Produced on a $26 Million budget, the movie features Tyler Perry, who voices a truck driver. Through a post on Instagram, Perry urged his followers to go watch it. It is Perry's second project whose target audience is children, following his partnership with Nickelodeon on Young Dylan. So far, the film has received good reviews. Shelby Cadwell says of the film: "Surprisingly enjoyable to watch as an adult. It's new and cool while still having familiar faces. I liked how the actual story growth focused on one character instead of trying to shove too much into 1.5 hours. My 3.5-year-old son loved it and it kept his attention, as well as the other kids in the theater. " It goes without saying that the media mogul is not stopping any soon, and will diversify his audience far and wide. Perhaps we'll see more productions for the children, who knows? Regardless, a Madea Homecoming is making its way to our screens in 2022, and Tyler Perry fans will have a field day. For the struggle he has gone through to build his empire, Perry's belief in his craft has served him well, and continues to. And higher is waiting.
Tell us what's wrong with this post? How could we improve it? :)
Let us improve this post!