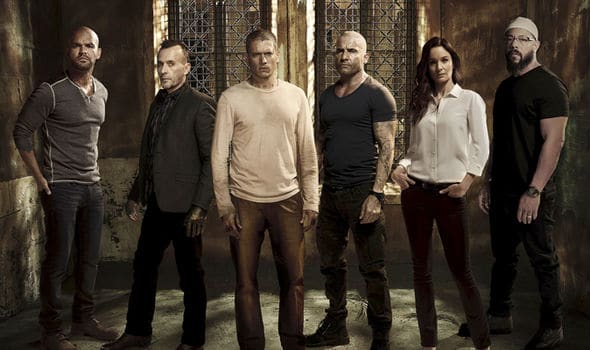 Serious Prison Break fans got the news in the premiere of season five that Michael Scofield is still alive. That is, almost. The character looks exactly like Michael but he denies it. This is a twist that has fans wondering what the writers are up to. He was killed when helping Sara break out of prison as an electrical charge surged through his body. The larger question going through the minds of the fandom is how did Michael cheat death? Is this really Michael and if so, why is he lying? This has led to a plethora of plausible explanations. We've gathered the top five fan theories to share with you.
1. The top theory is that the electrical charge was not lethal. Fans further explain that he may have been nursed back to health by government officials who wanted to use him to do some top secret work for them. This would create an opening for bringing him back in grand style.
2. Michael may have said that he didn't know Lincoln and denied his identity to protect him. He even left a DVD for Sara and Lincoln that said his goodbyes. He was making it official. The theory further suggests that Michael's return is because of some great secret that will be revealed in upcoming episodes.
3. Another fan theory suggests that Michael Scofield is suffering from amnesia. He isn't lying or trying to be deceptive, but rather, he honestly cannot remember. It is possible that the electric current erased his memory and that it will return at some time during the remainder of the series. This gives the show yet another direction to take the plot and the character.
4. A predominant fan theory insinuates that Michael's memory loss is the reason why he didn't look for Sara and Lincoln. Years pass and the two have gone on with their lives. There is a rumor that Sara will die in an upcoming episode and Michael will reunite with an older Lincoln, played by a different actor.
5. One fan theory is that the older Lincoln will search for his father. He will discover that he is in prison and get him out. The theory goes further to suggest that Lincoln may be instrumental in helping his father to regain his memory. This makes for an exciting story line and the possibility of multiple episodes leading up to the event.
Final thoughts
These are the top five fan theories currently in circulation for Prison Break. The already exciting television series has thrown a few curves at their loyal fan base. That is totally ok with them because it add to the excitement and whets the appetite for whatever may come in the future. One thing is for certain, Prison Break is a show that is on fire and going places. The new directions that it has taken give viewers plenty to speculate about. The anticipation is half of the fun of watching because with Prison Break, you never really know what is going to happen next.
Tell us what's wrong with this post? How could we improve it? :)
Let us improve this post!