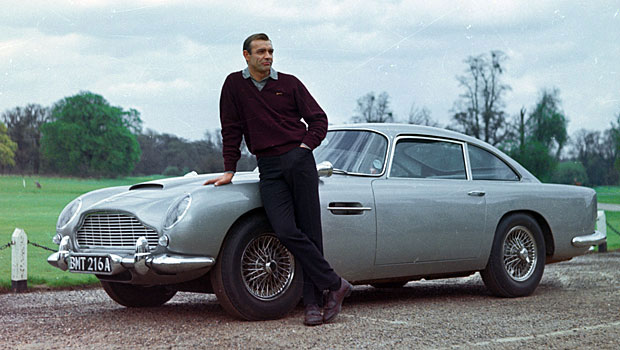 Impressive cars always brighten up the scene they're in no matter the movie. A film can be a stinker from start to finish, but if there's an impressive automobile to be found front and center people will take note. The Aston Martin in its many different models has been noted in every film it's been in. It's been associated primarily with James Bond movies largely because the titular character rarely seems to drive anything else in his earlier films. Give 007 a little credit, he has good taste in vehicles. Plus, there's no doubt that at least one or two cars he's driven have held a variety of different gadgets designed to get him out of a jam.
This is a sleek and very impressive-looking automobile no matter which model is presented.
5. Aston Martin DB5-Goldfinger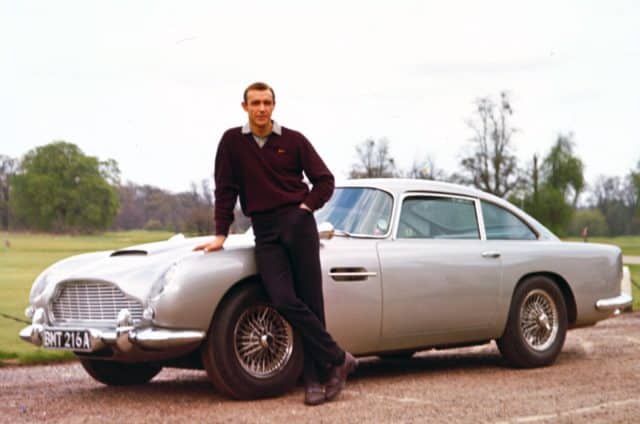 Used in Goldfinger first, this model would go on to be used in several Bond films and be regarded as a classic beauty in each one. Sadly many of them were destroyed to the tune of $37 million dollars at one point. Feel free to let your heart skip a beat on that one, most of us are unwilling to pay more than a few hundred just to get our cars worked on. Good thing Hollywood is made of money, right?
4. Aston Martin DB7-Fast and Furious
Remember the scene in which Dom and Shaw are about to go toe to toe? A fierce game of chicken is what does this beautiful machine in. Car enthusiasts must have been bawling their eyes out if they saw this film. Good rule of thumb is to not watch the parts where the cars get horribly wrecked if you're that into automobiles such as this, it might be best if you turned away and covered your ears as well.
3. Aston Martin Vanquish-The Italian Job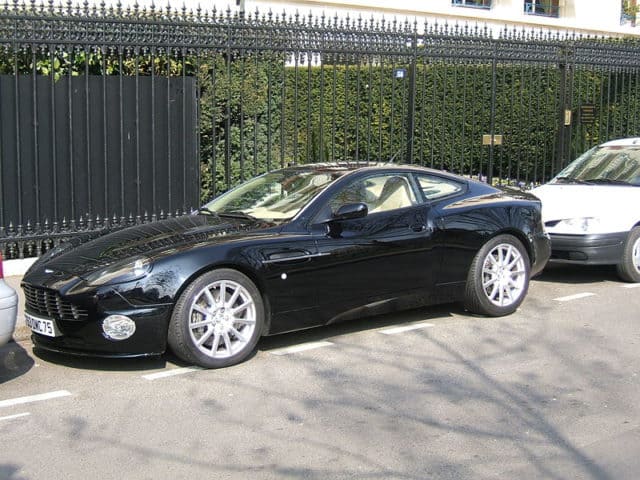 Handsome Rob finally got his prize and, predictably, got pulled over. Only in a movie would the cop pulling him over be drop dead gorgeous and ready and willing to let him off with a warning and a come hither smile. Oh if it were only that simple. I guess if you drive a nice car and are decent-looking you can get away with pretty much anything in the movies.
2. Aston Martin DB2/4 Drophead Coupe-The Birds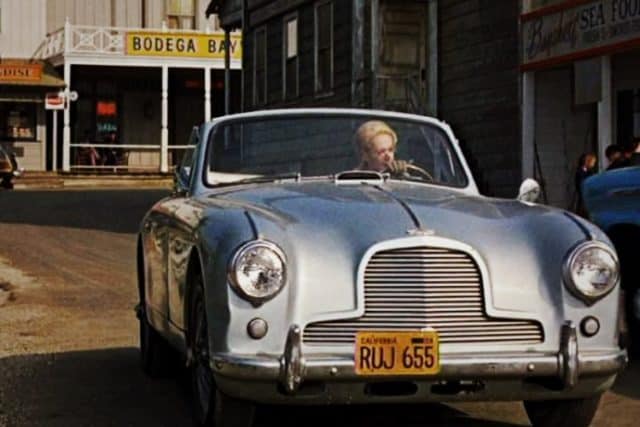 This was almost missed by a lot of fans as cars weren't considered to be the focal point in this Hitchcock thriller. Of course if you were looking at the cars in the film then you might have missed the thousands of psychotic, sharp-beaked avian bombers trying to skewer or otherwise savage the main actress and anyone else that got in the way. Just imagine what that car must have looked like after the flock passed. Feel free to shed a tear.
1. Aston Martin DB11-Transformers: The Last Knight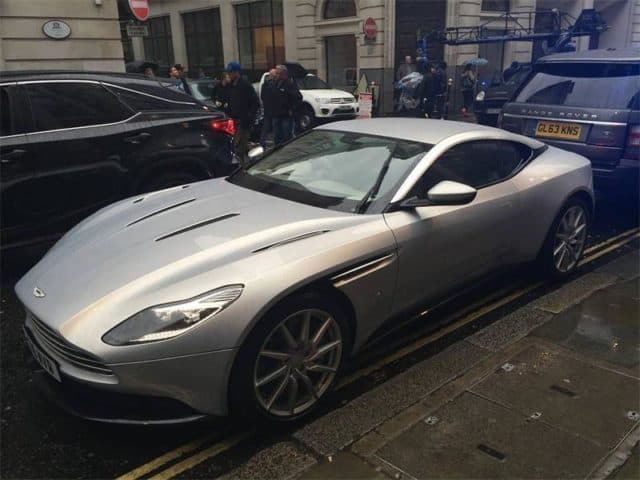 So if you've seen the film already like I have you might be scratching your head right now. The character of Cogman, that's supposed to turn into the Aston Martin in the picture, is the same size as a human. This picture was taken during the production of the film and thereby Cogman's role wasn't really known yet. But it still puzzles me that a transformer the size of a human being could turn into this. Maybe there's a reason why Cogman seems to be wound so tight.
The Aston Martin is an impressive design in any form, and really classes up any movie its in just with its presence. Still can't figure out how Cogman turns into this last one though.