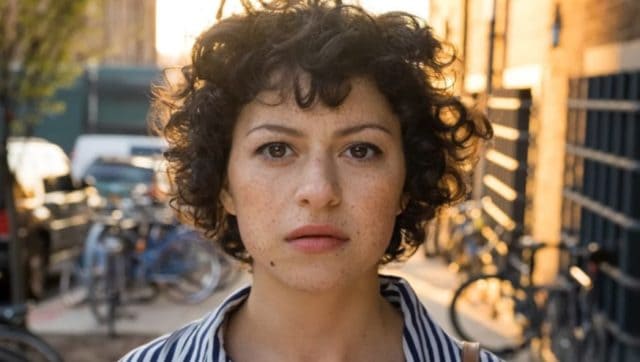 Do you know who Alia shawkat is? Recently, she's gained quite a bit of notoriety because of accusations of sexual misconduct that have come up against Jeffrey Tambor, who she just happened to co-star with in both Arrested Development and Transparent. She got the attention of people when she said that individuals should listen to what women had to say when it comes to Tambor. This obviously made people think that she knew something most people didn't. However, she quickly followed that up by saying that the accusations surprised her because she's known him for so long and it seems so out of character for him to do such a thing. She then said that she doesn't think the voices of any woman should ever be silenced, so people should always listen to what they have to say.
Although her comments might have confused a few people, it's important to remember that she's had a fairly lucrative film career in her own right. Below are five of the most popular movies she's ever been involved with
1. Three Kings (1999)
This was one of her earlier acting jobs, but she did have a small role on the very same movie that people automatically associate with the likes of Mark Wahlberg and George Clooney. From that point forward, she continue to act in movies and television on a regular basis.
2. Whip It (2009)
This movie is special because it's the first one that was ever directed by Hollywood sweetheart Drew Barrymore. The story itself tells about life from the perspective of a girl that's involved in a roller derby. Shawkat has a supporting role, but she definitely stood out in the movie as a unique talent and for that reason, the movie has to be included on this list.
3.Night Moves (2013)
This movie sounds somewhat racy, but that's really not what it's about at all. In fact, the movie chronicles the lives of several environmentalists that feel like it's their duty to make spectacles out of those individuals that don't care about the planet. Since they have to do most of their work under the cover of darkness, the movie is very much properly titled.
4. The Final Girls (2015)
This one is a rather unique film that seems to be sometimes something of a slasher film on the surface, yet is really just a comedy that makes fun of other slasher films. If anything, it attests to the fact that these types of films are extremely popular because it's capable of relying on a plethora of material in order to create its own scenes. You might think of it in much the same way of other movies that have been released making fun of a number of different movies in the horror genre, only this one sticks specifically to the slasher films.
5. Green Room (2015)
This is probably one of the stranger movies that she's ever been involved with, but if you're in the mood for something of a psychological thriller that has a few weird twists, this is definitely a good place to start. It's about a rock band who is stalked and attacked by a Neo-Nazi group. There are plenty of nail-biting scenes in the movie and it's definitely one that you won't forget for quite a long time after you see it.