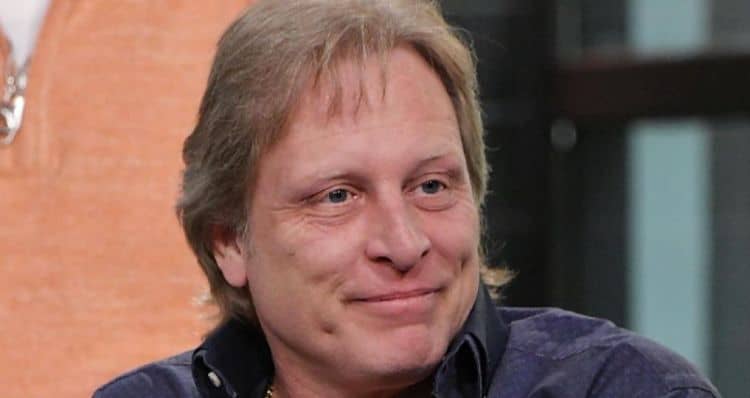 Reality television is popular. It's so popular that there seems to be a show for just about everyone. From watching housewives and their drama unfold to watching people bake and cook to watching them compete to be the best singer or performer in the world, there is no shortage of reality entertainment on television. Shows like "The Deadliest Catch," are geared more toward fans who want to see things that don't have to do with pop culture and designer labels – they want to see danger and excitement. The Discovery Channel brought its own drama to television when they debuted this show, and it's made people such as Sig Hansen not only famous but quite wealthy, too. Just how much money has this boat captain made over the years? Let's find out.
The Deadliest Catch
Since 2005, the people on this show have been showing off their talents on television. The premise of the show, if you're unfamiliar with it, is following fishermen in Alaska during their king crab and snow crab fishing seasons. Unlike crabbing in a place like Florida where the Gulf of Mexico is calm and collected unless there is a storm brewing, the waters in Alaska are a bit more…dangerous. The show follows these fishermen as they set sail in the Bering Sea, which is anything but calm. They are constantly lashed with large waves, gale-force winds, and some of the worst conditions on earth – and did we mention it's quite cold while they're doing this? It's a show that is not for the faint of heart, but it really does make for excellent television. Here's a fun fact for you: The United States Coast Guard has rescue squads stationed at two places in Alaska just to handle Alaskan crab fishermen. Why? Because it is considered one of the most dangerous jobs you can do in all of the world. Those Coat Guard rescue squads see serious action all the time. They are frequently called out to rescue those who become victims of the harsh conditions.
How Much Do Stars Like Sig Hansen Make?
Sig Hansen is the captain of the Northwestern crew, and he does not consider himself a star. He captains a boat. He does a good job of it, too. It's not exactly a casual day on the water when you captain a large fishing boat in the roughest, most dangerous, coldest waters in most of the world – in some of the worst weather conditions in the world, too. Because this job is so dangerous, these men make good money. They have to, don't they? Who would volunteer to go out and put their lives on the line and do this kind of work if it wasn't worth the money? Being an Alaskan crab fisherman can earn a person up to $314k per season. It's a well-paying job, and it pays even more when you allow camera crews to follow you around. That paycheck reportedly earns men like Sig Hansen an additional $200k per three-month filming season. Sig Hansen, as of 2021, is reportedly worth an estimated $4 million. His net worth is from his time as a boat captain and from his time as a reality show star for the past 16 years. He's done well for himself in his chosen career, but it is not a career that works well for everyone.
Sig Hansen Does Well
Aside from his net worth, he's also a man who lives a happy life. He has followed the footsteps of his family, who happen to be Norwegian fisherman. He has been doing this his entire life. He has worked with his father on his own boat since the time he was a teen. He was so good at his job on the boats he worked on growing up that he was made captain by the time he turned 24. He also has a daughter, Mandy, who he has managed to get to follow in his footsteps. He and his daughter are very close, and she is following her father's footsteps into the fishing business. She's currently a student in San Diego at the Maritime Institute, but she has been on television with her father more than a few times working on his boat. Sig Hansen is a man who has made his own dreams come true. He's taken his skill and turned it into a profitable and lucrative line of work. He's done well for himself, and he continues to pass down the love of what he's doing to his own daughter, which is quite impressive.