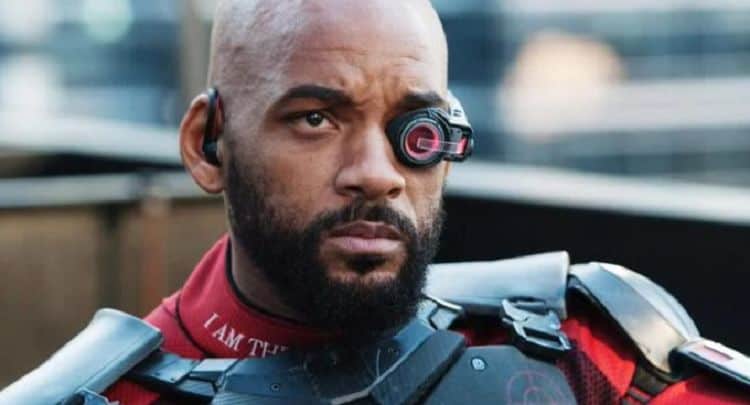 There's no real mystery as to why Will Smith isn't showing up in James Gunn's version of the Suicide Squad, but there has been a lot of conjecture, which is pretty typical. The reason why Smith isn't coming back as Deadshot though is pretty cut and dried; he's a busy man. There might be something else attached to the whole non-issue, but that's the basic gist of it, Will Smith has scheduling issues when it came to whether or not he could show up once again in the next Suicide Squad, and that was that. The idea that Idris Elba could have stepped in as Deadshot was apparently tossed around, but thankfully it was scrapped and Elba was given the character of Bloodsport to play with, which was definitely a better idea. There's also the idea that too much big-name star power could have swamped this movie and while there are plenty of well-known names on the list, including the return of Margot Robbie as Harley Quinn, the rest of the lot are popular, but not in the same league as Smith.
When a person really takes the time to think about it though, the last movie was kind of the same way since Smith, Robbie, and even Leto were some of the biggest names in the movie. Granted, everyone there had a great deal of experience and are famous as well, but there's famous, and then there's next level famous, which is essentially a step or two up depending on how popular the individual has been, is, and is considered to be in the business, at least from a fan standpoint. Smith has been next level for a long time now and has been proving his status over and over, even with a few clunkers here and there that haven't gone quite according to plan. He's still pushed forward most times though, even when he can fully acknowledge that the movie he just did was a horrible idea.
The upcoming Suicide Squad already has plenty of talent affixed to it, since Margot Robbie, Idris Elba, Joel Kinnaman, and several others on the cast are well-known in the business and are seen as strong, solid, reliable actors, so adding one more would have been overkill without any doubt since putting Smith and Elba in the same movie as similar characters who are both deadly with their weapons of choice might have been a little too over the top. Plus, the fact that John Cena is there as well, and King Shark is in the movie, would have created such a loaded team that even the main villain might not have been enough. There is one question though, and it has to do with the deaths in the David Ayer version since now that James Gunn has his own version, one has to wonder if Slipknot and Diablo are still alive in the DC universe. It might be a good question to ask if the movie spawns a sequel since this upcoming version isn't being hailed as a reboot or a sequel, but something different entirely. Say what you will about DC and the MCU, but even if the MCU retcons anything it's made to fit into the timeline instead of getting rid of characters only to wonder if they're around now that another movie has been made.
There was word about a Deadshot movie that was in the process of being made, but it's possible that this has been shelved indefinitely since there hasn't been any movement on it in quite some time. It could be that Smith will return to the DC universe at one point or another, but as of now he's doing his own thing and the Suicide Squad will have to get along without him. That doesn't appear to be too difficult since there are plenty of stars within the movie, and as far as many are aware, quite a few of them are going to be killed off since the first looks at the movie make it obvious that there's going to be no shortage of violence, and that not everyone will make it through to the end.
The original Suicide Squad movie wasn't exactly well-liked by fans or critics, but it did end up doing quite well at the box office. But it would appear that the bar is being raised by James Gunn since his story is upping the ante in a big way, with the number of characters, the overall story, and of course, the villain. How it all pans out is something we'll have to wait and see since the movie hits the theaters and HBO Max on August 5th, which isn't too far from now. It's a likely bet that many people are going to be chiming in about this movie when it comes out, but whether or not it's deemed as better than the first one remains to be seen.
Tell us what's wrong with this post? How could we improve it? :)
Let us improve this post!