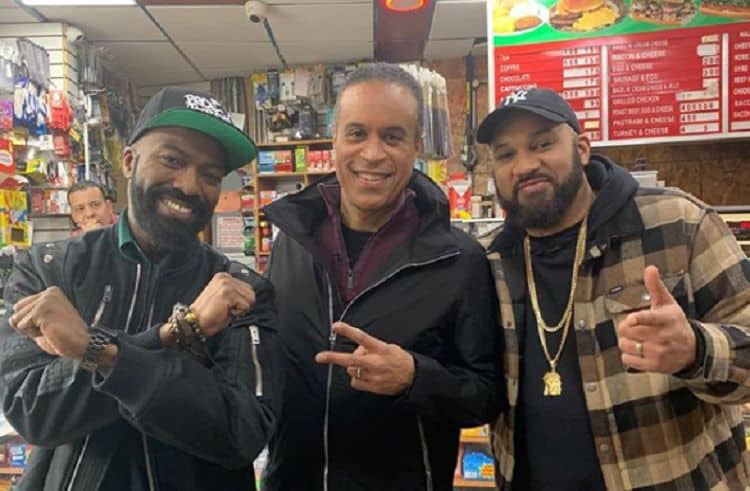 For almost a decade now, The Kid Mero has been a fixture on the pop culture scene. If you want to know what's up, Mero is definitely your guy. From social media, to TV, to podcasts, you've probably seen or heard him somewhere. He and his partner Desus are best-known for their TV show Desus & Mero as well as appearing on other popular shows such as Guy Code and Wild 'N Out. He's even got the chance to do a little big of acting along the way. No matter what Mero is doing, you know that he's going to give it his all and you also know that it's going to be hilarious. Continue reading for 10 things you didn't know about The Kid Mero.
1. He Got His Start On Twitter
If you've been on Twitter since the late 2000s/early 2010s, you probably remember the platform's golden age. Before being an influencer was really a thing, there were people who gained large followings simply off the strength of posting authentic content that people could relate to. Mero was one of those people. After building up a large following on Twitter, other opportunities began to open up for him.
2. He's A First Generation American
Mero was born and raised in New York to parents who immigrated to the United States from the Dominican Republic. He is very proud of his Dominican roots and is working hard to create a lane for up and coming Latino creators. Mero also speaks fluent Spanish.
3. He Always Knew He Was Funny
He may not have always seen himself as a comedian, but Mero always knew that had the ability to make people laugh. During an interview with NJ.com he said, "When I was a kid, my parents would literally make me do stand-up for my entire family. We lived in a two-family house and it was basically like Ellis Island for every one of my family members. All my aunts and uncles that came from the Dominican Republic stayed with me in that house…we would have parties and my dad in particular would literally be like, 'do an impression of your uncle!' and I would do like an impression of like, my drunk uncle and have half the room in stitches."
4. His Real Name Is Joel Martinez
Based on his nickname, most people would assume that Mero's actual name has a similar sound, but that isn't the case at all. Mero's legal name is Joel Martinez, however, his father and his uncle wanted to name him Romero which is where the nickname comes from.
5. He And Desus Met In Summer School
Desus and Mero are one of the most well-known duos in comedy. They work together extremely well and, at this point, it's hard to imagine one without the other. What's interesting though, is that when they met, they had no idea they would eventually become collaborators. The two originally met during summer school and reconnected several years later through social media.
6. He's A Husband And Father
Mero is known for finding the humor in everything, but if there's one thing he takes seriously, it's his family. He and his wife, Heather, have four children together. Heather seems to like to keep a low profile, but we do know that she works as a teacher. When Mero isn't busy with work, you can usually find him spending time with his family.
7. He Almost Became A Teacher
Can you imagine having Mero as a teacher? That was almost the reality for some lucky students out there. At one point in his life, Mero was on track to become a teacher. He was even working as a teacher's aide at a junior high school in New York. While Mero would've probably made a great teacher, I think it's safe to say that he's found his true calling.
8. He Never Planned On Being On TV
Despite being funny and having a natural ability to entertain people, Mero never actually thought he was going to make a career out of it. In fact, he never had any dreams of being on TV, however, when the opportunities eventually presented himself, he knew he had to take advantage of them.
9. A Rapper Inspired Him To Move To New Jersey
Mero now lives in New Jersey with his family, and he told NJ.com that a rapper and fellow Bronx native Fat Joe is the person who suggested he move there. Mero said, "Fat Joe the rapper told me, 'You live in the Bronx. When you get money, you're supposed to move to New Jersey…That is a Fat Joe rule and if there's anybody that you take seriously in life, it's Fat Joe. So I followed his advice…"
10. He Takes Pride In Being Himself
Lots of people who work in the entertainment industry put on a persona while they're at work, but Mero isn't one of those people. What you see is always what you get with him and he takes pride in the fact that the way he presents himself is truly the person he is.
Tell us what's wrong with this post? How could we improve it? :)
Let us improve this post!