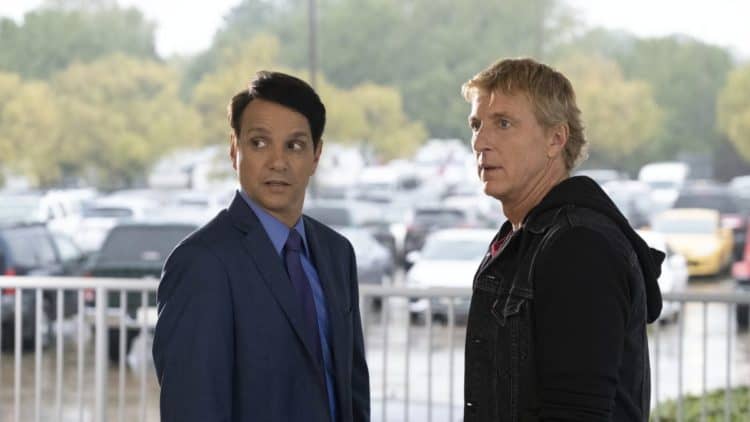 Cobra Kai is back! For the past four seasons, the popular Karate Kid spinoff has managed to migrate its cheesy charm and awesome action sequences to a new generation. In celebration of the new season, this list will name the five best characters on the television series. The only characters exempt are special guest appearances or one-offs, so everyone else is fair game here. This list will actually focus on the characters from seasons one through three, so don't worry about any spoilers if you haven't checked out season four yet. Let's get started with the film name:
Daniel LaRusso
Mr. Karate Kid himself has gone through a few key changes throughout the seasons. While the core of Daniel LaRusso hasn't changed, his battle against the Cobra Kai Dojo has seen him go through an interesting development. One of the big ones was his obsession with taking down his rivals, but mostly neglecting his personal life. The huge fight in the season two finale really shook up the formula and more importantly, his character, as LaRusso became blinded by his feud against Cobra Kai to truly understand the damage that it's done to his life. However, some of the best moments of the series are when he and Johnny get along. Ralph Macchio and William Zabka have amazing onscreen chemistry and to see the two rivals come across as great friends is a joy to see.
Johnny Lawrence
Lawrence is more of a layered character between the two men. When we meet Lawrence in the first episode, he's a complete mess. When the Cobra Kai star fought LaRusso in the first Karate Kid, he had the weight of the world on his shoulders. So, when he lost, nearly every aspect of his life came crumbling down. LaRusso is living a perfect life. A successful business with a beautiful family, whereas Johnny is a drunken mess. It's great that the show decided to start off from the prospective of Johnny's character. We were able to see Johnny slowly heal from his wounds and the twist of Johnny winning the tournament but losing everything else close to him was great. More standout moments include his relationship with John Kreese and the scenes where he's kicking ass. His story with Robby is a bit melodramatic, but it still serves the purpose of his overall arc.
John Kreese
John Kreese feels like an 80's action villain, but it's really fun to see the actor spark-up the series with his return following Cobra Kai's tournament win. The writers adding sympathetic layers to his characters is great, with the flashback of John's time in the military a notable highlight. However, John shines when he's being cunning and manipulative. Him going behind Johnny's back to steal his students developed greatly and Martin Kove's performances help elevate a role that could've been easily cartoonish in the wrong hands. Kreese is evil, but the series has done a solid job of showcasing why he's so keen on the no mercy rule. It should be interesting to see how long the show can keep his character interesting without being repetitive.
Eli Moskowitz
One of the better developed kids in the show is Eli Moskowitz. What's great is how started as a geek and bully victim; however, the more he starts to gain strength then he becomes the very thing that he hate before joining the Cobra Kai. While the whole love triangle aspects are pretty cheesy, the show has done an excellent job of evolving Eli's character with nuance and subtlety. It didn't happen overnight nor does his storyline feel forced. Sure, the Hawk transition turned him into a more confident fighter, but it was his rise in strength that turned him into a bully.
Robby Keene
Again, the whole love triangle aspect can be pretty eye rolling at times, but it got us to one of the best fights in the entire series. Keene's journey on the show is a lot darker than others. His mother is barely existent in his life and Johnny is essentially dead to the young man. His story is a nice juxtaposition to Miguel or any of the other teenagers on the show. It would've cool to spend a bit more time with him throughout his stint in the correction facility as his issues with gang was resolved pretty quickly, but Robby's story has been a fun ride thus far. His first fight with Miguel was great and the love triangle actually helped boost the stakes of the fight and the motivations for each character.
Tell us what's wrong with this post? How could we improve it? :)
Let us improve this post!