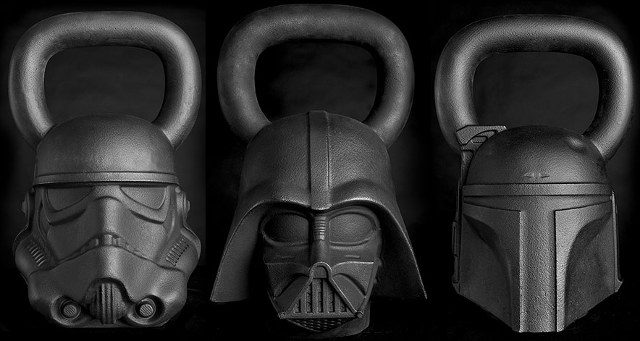 This is just too cool. Star Wars exercise equipment??? I am so in. Can you imagine adding this to your home exercise equipment? This is something the Star Wars fan that loves to work out should own without question, as it could only class up your personal gym. Now if you can spare several hundred dollars you can have it all without question. What's that? Too spendy? I'm with you, but it's so tempting isn't it? I'd love to be able to use these pieces to help get into shape if I could justify spending that kind of money on workout equipment, but of course we can't all drop that kind of money on fitness, especially when a decent gym membership for a year still isn't quite that much.
Ah well, it's nice to dream.
The kettle weights range from 50 to 70 lbs. which is a good amount of weight to be lifting if you're a beginner or an amateur. Obviously if you're in that great of shape you'll be doing more reps and a lot more sets but the point is that you'll look cool doing it, right?
The yoga mat seems a little odd since some people might be a little put off by the fact that you'll be lying on a picture of Han Solo frozen in carbonite. At some point your foot or your hand might find his face or other regions. If you're not bothered by that however and can admit to yourself that it's just a cool graphic then it should work like a charm.
The Death Star smash ball would be great to have. Aside from the design being so spot on it works just like a regular medicine ball and weighs about 20 lbs. If you don't think that's much start tossing it around and then see how it feels. The smash ball is a great way to work out and build up muscle and your reflexes at the same time.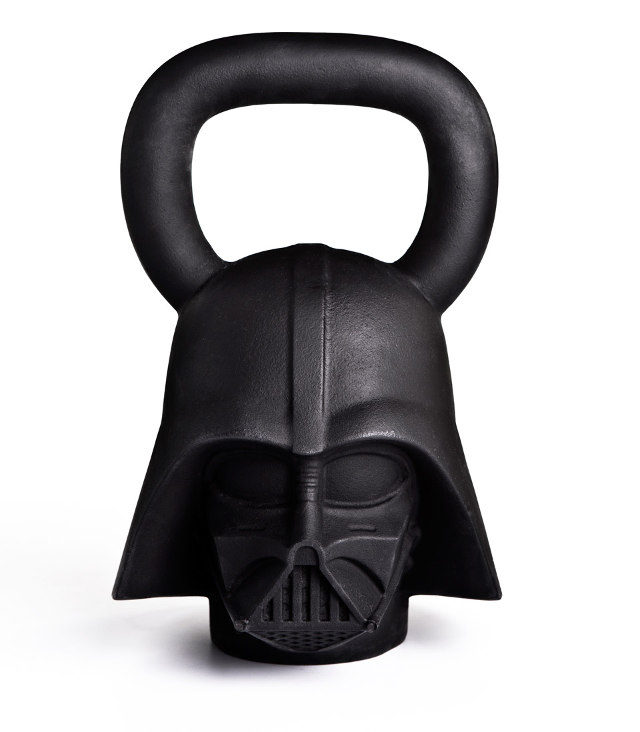 It makes sense that Darth Vader would cost the most and weight the most. This kettle weight weighs about 70 lbs. and costs around $200. That's right, the big bad is the heavy, and it's all good.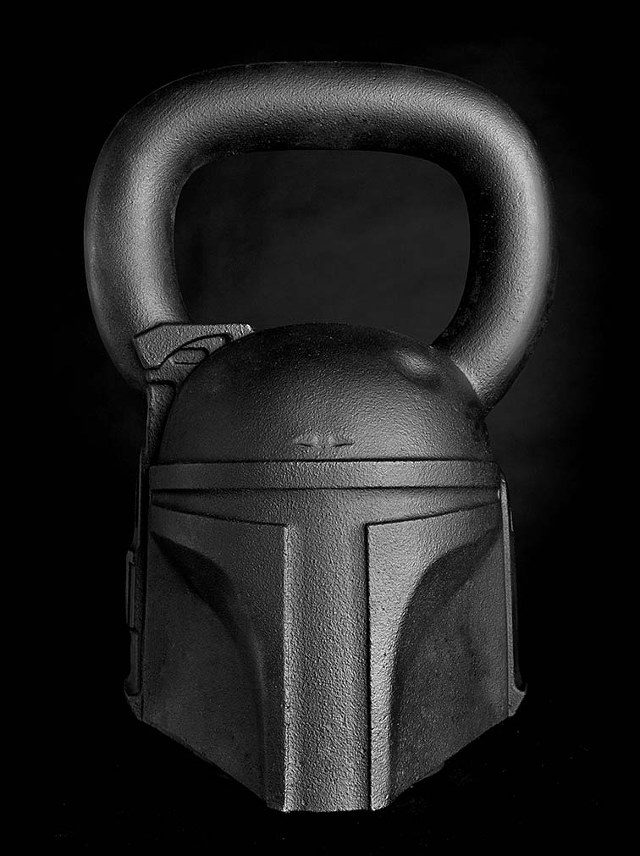 So Boba Fett has to come in second to Vader, no big deal. In the comic books and the movies he's still awesome, and this 50 lb. kettle weight proves it. It costs about $150 and is probably one of the coolest designs ever made for the franchise.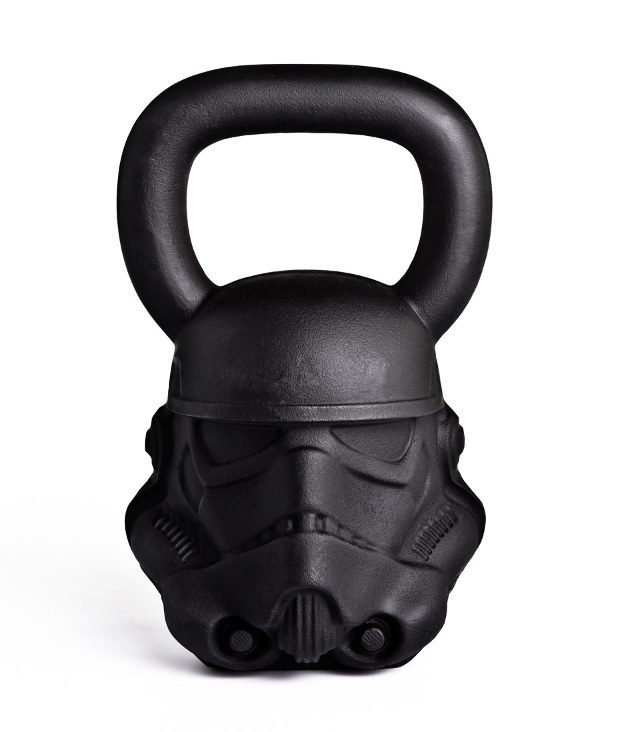 I'm going to make the crazy claim that the storm trooper kettle weight is a little heavier and a little more expensive than the Boba Fett weight simply because there are a ton more storm troopers in the movies than there are Mandalorian warriors and the costume is often seen to be just as popular as Fett's. This weight is 60 lbs. and costs $180.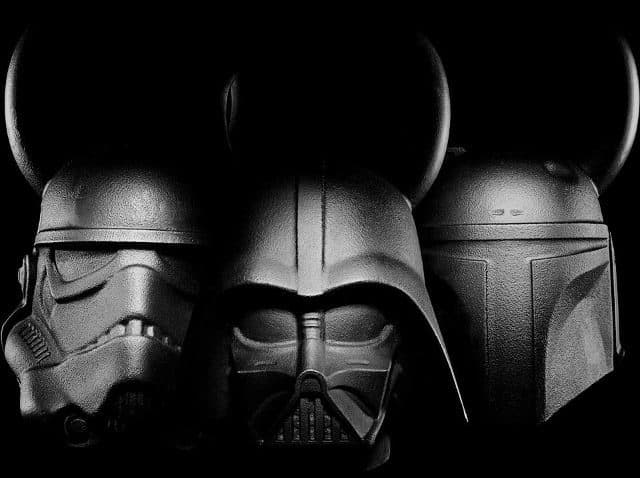 That would be so awesome to see right before you started a workout.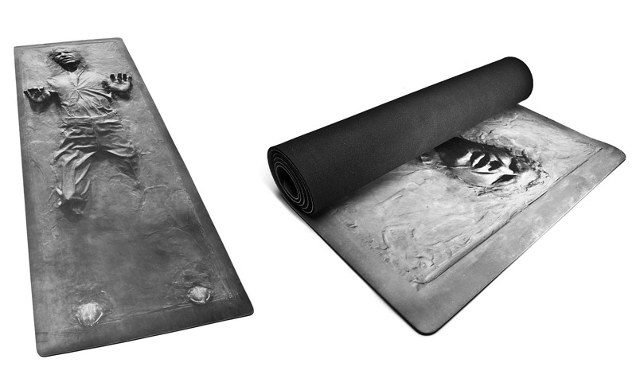 You see what I mean by slightly disturbing? It would take a real Star Wars fan to not get creeped out by this I'm thinking.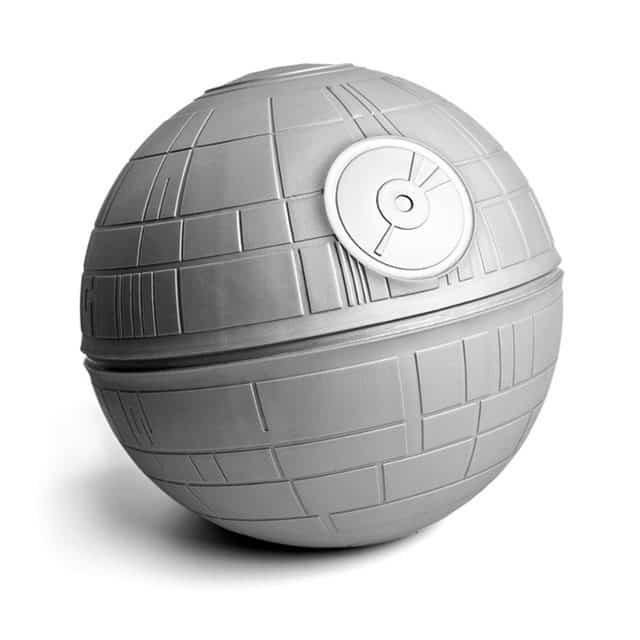 This would be the ultimate smash ball to own.
Trust me, if the money were in hand I would be snapping this up too.
Save