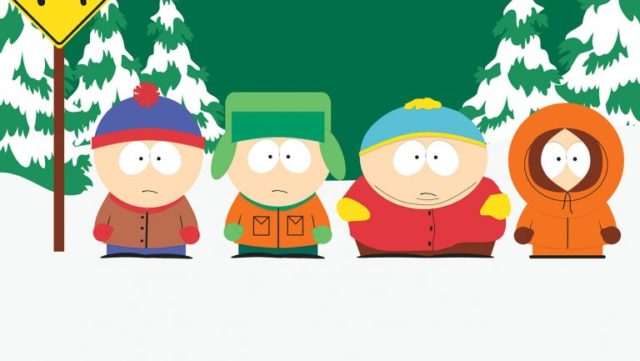 I don't know about anyone else but I still recall when it was okay to think that this show would last for a few seasons and then be gone and forgotten. That seems like eons ago now. And to think that South Park will be airing every season since its inception before the next season hits is kind of worthy of the eye roll. If you're a fan you might frothing at the mouth thinking of just how great that might be, but anyone and everyone else that might be getting tired of South Park, just ride it out and remember that there are indeed other channels to watch.
South Park isn't the worst thing to hit the airwaves since the inception of TV but it is right up there unfortunately and, admittedly, we've all laughed at it once or twice in the past. That being said the show is a running gag that makes fun of nearly anything and anybody that the creators seem to think are worth ridicule. It's not all bad, but it's not all good either.
The animation is still as iffy as ever and they've kept it that way because that's what people expect. Plus it seems like that kind of animation would be a lot cheaper and easier to accomplish rather than the type that is smooth-flowing and actually pleasing to the eye. Somehow the world of South Park has appealed to a generation that was looking for something simple and has carried over to new generations that see it as art and something worth watching. Meh, to each their own.
Keeping it as a matter of opinion seems the safest bet, as many upon many people have disagreed over South Park and its premise for around two decades now. The creators, Trey Parker and Matt Stone, have never once been apologetic for their creation and you've got to give them some credit for that. They've gone full steam ahead and have never stopped doing what they love to do. Sometimes it's a bit ridiculous and makes a rational person go 'huh?' but there are other times when the show seems genuinely funny. Let's be honest here, you can't really fault people for liking what they like no matter how much you might want to.
South Park is kind of a ridiculous show. The people are generally mean if not horrible to each other on a regular basis and the stereotypes it displays are so over the top that you'd be surprised if people didn't get offended. But that seems to be the point. Parker and Stone don't pull any punches in their satire and they don't seem intent on doing that any time soon. Any thoughts of suing for libel or slander over the portrayal of a celebrity in any of their episodes seems ill-fated since the show is a giant satire and is not meant as a running commentary on any one person. Well, that's the story at least.
So yeah, South Park is very controversial in many ways but it's popularity tends to save it from having the plug pulled. Of course after watching the first 20 seasons pulling the TV plug wouldn't seem like a bad idea.
Save