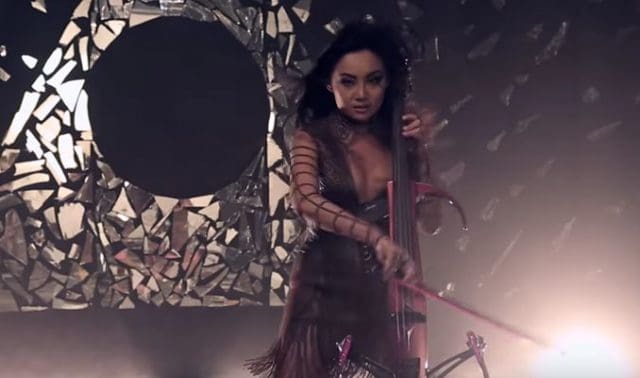 I've noticed that over the last five years or so that the theme songs to video games have risen up a few notches. I don't necessarily think that the songs themselves are much better, but what people are doing with these songs? That's another story. Classically trained musicians are not only doing their own versions of these songs but they're actually making high production videos of their renditions. I personally think it's fantastic.
The latest one of note comes from cellist Tina Guo. In the video you are about to see, Tina does a beautiful cello cover of the Dragonborn theme from Skyrim. Does it help that Tina is dressed in something skimpy and looks amazing? Yes, it helps. But it still doesn't take away from her incredible skill and sound of the song.
I think this is an excellent path for classical artists. The reality is that these folks don't make a ton of money doing concerts with orchestras and bands. To be able to tap into the video game community to get word out about there skills is a wise move.
Check out Tina's Skyrim song below: