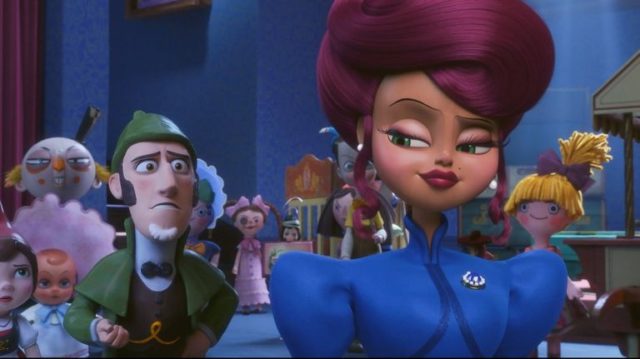 There's been a lot of questioning as to whether the sequel Gnomeo and Juliet, Sherlock Gnomes, is going to be worth seeing when it comes out. For kids it seems like it would be a fun movie since it often doesn't take much to entertain children of many ages. But overall it's still in doubt with some people since the premise doesn't seem horrible but it's a sequel so automatically some people would say no. Plus Gnomeo and Juliet didn't exactly break records but it more than earned back what it spent to make the movie. In short the first movie was rather impressive hit for what it was, but the sequel could be headed for a downhill run largely because it's been done and should possibly be left alone.
It could be that there's a chance that this movie might do something special, but it's kind of slim really since the sequel aspect kind of precludes any real breakout numbers that could skyrocket the film's reputation to the next level. Sequels aren't inferior films all the time, but they do have the stigma of coming after the original film and thus being the movie that people decide to wait and see when it comes out on DVD or on a streaming network. That kind of defeats the box office numbers in the long run. So far there's not a lot of talk about this movie since it just came out on the 23rd, but that could be a rather bad thing since some movies get hammered or praised after midnight releases or after the first day. The fact that there isn't a huge following for Sherlock Gnomes at this point is both suspect as well as nothing to get too worked up about.
Plus with the moderate amount of competition in the theaters right now it could be safe to say that Sherlock Gnomes would be just too underwhelming unless it was counted solely as a kids' show, which it is really. But there seem to be a lot more people that would flock to Pacific Rim: Uprising, than they would to Sherlock Gnomes. The story line might be okay, the CGI is obviously a lot better than years prior, and the plot isn't just flat horrible. But it's simply not the caliber of of the first film and as a result isn't likely to draw as much attention. There are times when a film should remain singular and not be granted a sequel and when some movies should go straight to DVD. But that of course wouldn't satisfy the people in Hollywood that want to saturate the market with sequels in the hope that people will want to see every last one of them.
Ultimately it's up to the viewer to decide if they think it's worth going to see a movie, as critics and their opinions are not as reliable as folks might think. It could be a cute movie to take the kids to, but don't expect it to be a blockbuster.
Tell us what's wrong with this post? How could we improve it? :)
Let us improve this post!