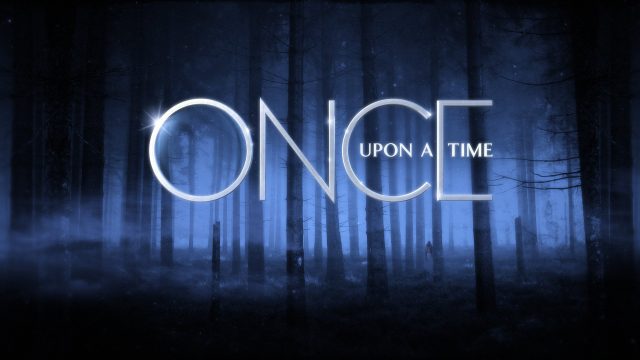 At San Diego Comic Con, I had the opportunity to speak with several members of the cast and crew of my favorite shows. In the press room for Once Upon A Time, I was able to speak with series Executive Producers Edward Kitsis and Adam Horowitz about what's coming up for the show in Season 6.
First, Kitsis gave us a litlte preview about what to expect from the flashbacks this season. "Episode 2 we're going to see Count of Monte Cristo. It will have a tie-in to our beloved characters in the Enchanted Forest." Kitsis also added, "You can't introduce Jekyll and Hyde and not tell that story." Horowitz also chimed in on that subject, adding, "It's not all land of untold stories. There's a mix and match of different things we're doing." Horowitz stressed that they will not be going to a new land like several of the previous seasons, and that the central action will take place in Storybrooke.
What kind of characters, aside from Jekyll, Hyde, and The Count of Monte Cristo, are we dealing with this season? What will we learn about them? Kitsis told us, "These characters from the Land of Untold Stories have run away because they don't want their stories to play out. Now that they're back in Storybrooke, they're going to play out." How will that affect our heroes? "Once again, you have Emma in the position of Savior, trying to help these people find their happiness, and the villain is of course, we met, Hyde. But there's another one out there that's far scarier, and her name is the Evil Queen," said Kitsis.
Here are a few short little spoilery tidbits:
Will they explore why the Evil Queen didn't die when her heart was crushed? "

Yes

" from both Kitsis and Horowitz together. Horowitz continued that they will explore the how, why, etc.
Aladdin is a savior. "Emma wasn't the first," Kitsis told us.
Is this the year we learn about the Savior mythology, as opposed to last year's Dark One mythology? "Yes."
I asked the producers if all the new characters meant that things will go back to more of a Season 1 & 2 feel in Season 6 . "Absolutely," Kitsis told me. "The construction, the paradigm, even just back to the small town stories. We're very excited to see Archie come back, and Leroy." Horowitz added, "We wanted to be back in Storybrooke" and focus on how these events and travelling to other worlds have affected the main characters.
Finally, some of the major themes you can expect to explore this season, as told by Kitsis: "Can you really separate the good from the bad? Are we really able to say that we're all one thing or another?" In addition, Kitsis said they will also explore "What is happiness? What is a happy ending?" They will explore whether happiness is a lifestyle, or just if a happy ending is just "one final moment."
Of course, we all know what they're really trying to accomplish this season in their return to Storybrooke. "We're going to make Storybrooke great again," said Kitsis. I have no doubt.
There you have it, folks. Lots of great info about what's coming up in Season 6. Eat it up.
What do you guys think? Are you primed for Season 6? Let us know in the comments.
Join us back for weekly reviews of Once Upon A Time after the premiere on September 25th, 2016 on ABC
Tell us what's wrong with this post? How could we improve it? :)
Let us improve this post!