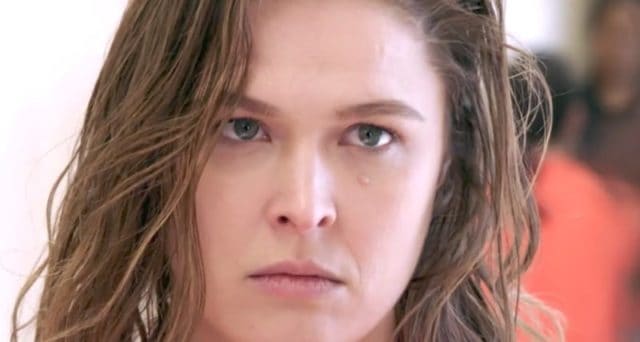 Ronda Rousey continues her quest to improve her acting skills to eventually become a viable female action star in Hollywood by showing off some martial arts on tonight's episode of The Blindspot on NBC. She will be guest starring as guest-starring as inmate Devon, a potentially powerful Sandstorm asset. The episode, titled "In Words, Drown I," sees Zapata's transgressions coming back to bite her, and she ends up in prison with Rousey's Devon. Weller and the team then go above and beyond to come to Zapata's aid.
After an incredible career in MMA, Rousey's time began to run out when she surprisingly lost her title to Holly Holm at UFC 193 and then she took another brutal defeat at the hands of Amanda Nunes while trying to attempt a comeback. Some question if she'll ever enter the octagon again. Until that time it looks like Rousey is focused on acting.
Rousey's also appeared on the big screen in The Expendables 3 as Luna, Furious 7 as Kara and Entourage as Ronda.
Check out an Instagram photo as well as the trailer below:
https://www.youtube.com/watch?v=AEtRa0idwmI