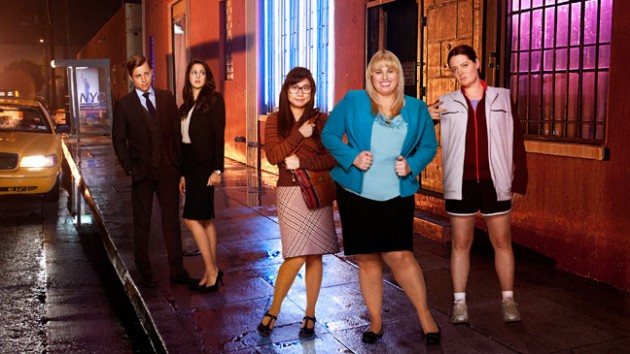 It is not uncommon to read all types of stories about celebrities in publications. These stories range from interesting to ridiculous – some of which are unbelievable. Most celebrities see these types of intrusions into their lives as simply being par for the course and a fair exchange for the fame that they have garnered through their careers. However, there are times in which a celebrity believes that a media outlet has gone beyond the parameters of what is acceptable in the manner in which they reported a particular story, and they respond through litigation.
Well, it seems that the Australian way of doing things is not much different than the American way of doing things. When someone does something you don't like, simply sue them. Actress Rebel Wilson did just that after a popular magazine published an article accusing the actress of lying about a number of things, including her age, her name, and her childhood experiences.
The lawsuit was not simply focused on the fact that the accusations were unfounded but also that they created a media firestorm that negatively impacted Wilson's ability to obtain "lead" roles that she would have otherwise been offered. In June, a jury reach a unanimous decision in finding that Bauer Media, which serves as the publisher of Woman's Day magazine, was guilty of defamation, and that the publication defamed Wilson through the process of branding her as a serial liar – someone who had fabricated almost every element of the life she was portraying to the public.
While the jury delivered the verdict, it was left up to the Justice overseeing the trial to hand down the verdict. After acknowledging that agreed with the jury in the fact that the actions of Bauer Media directly resulted in the defamation of character and the loss of income for Wilson, and that the publication failed to substantiate their claims, he handed down an award of $3.6 million dollars in damages. This is more significant than it appears on the surface. The $3.6 million ($4.5 million Australian) is the largest award handed down by a court in a defamation suit in the history of Australia.
What this amounts to is a declaration to media outlets that trivial stories that lack that foundation and evidence to substantiate them will not be tolerated. This is substantial and it could lead to similar results in cases outside of Australia. In many instances, the media has played very loose with the information and stories that they report on concerning celebrities, with little to no retribution. Well, that has changed, at least in Australia.
The damages award to Wilson were broken down into $3.1 million in special damages associated with the story interfering with Wilson's ability to get new screen roles and $522,000 in general damages.
There is no doubt that the court was sending a message that Australia expects its media to live up to the standard of media reporting, which has definitely been blurred over the years. Well, the failure to properly investigate allegations before reporting on them can obviously cost you, but I doubt if Bauer Media was expecting it to cost this much.
Save
Save