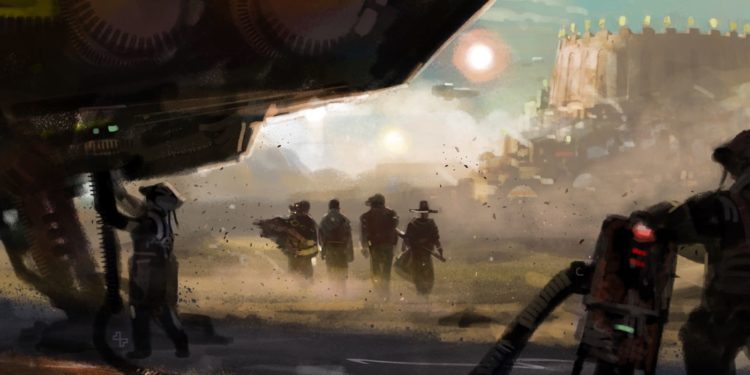 Out of all the actors who was done dirty with the theatrical cut of Justice League, Ray Fisher probably got it the worst. As a guy who grew up with the classic Teen Titans cartoon (not that kiddish one that came afterwards), I was anxiously waiting for a live-action Cyborg to debut for years. I finally got my wish in 2017, but this Cyborg didn't really stick to the landing as I hoped. Many fans felt the same way, rightfully so. Why Joss Whedon felt the need to sideline this character and remove most of his character development that Zack Snyder set up is beyond me. I guess randomly cutting to some insignificant Russian family made more sense, right? Apparently he wanted to show an alien invasion from the perspective of the civilians, but why just show it from the perspective of one family? Are we sure this is the same guy who directed the first Avengers movie and its sequel? Well, at least he made Cyborg say booyah, something Ray Fisher reportedly wasn't too happy with. I remember reading his reasons behind it, but let's face it, if you grew up with the original Teen Titans cartoon, you know you wanted Cyborg to say "Booyah!" just like me. He did, but it was a very unenthusiastic one at best. That was disappointing, not to mention all the other drama that happened between Ray Fisher and Joss Whedon. And sadly enough, he wasn't the only one.
I an write a whole list of the problems that went down on the 2017 Justice League set, but our patience paid off once again. Zack Snyder eventually got the chance to do the Justice League movie he wanted and the characterization of Cyborg was a night-and-day difference. This obviously made Ray Fisher very happy, but let's not forget that he really did put his career at risk speaking out against Joss Whedon. It's a tough situation, but it's clear that Ray Fisher only cared about telling his side of the story. That's a whole other story, but I think we need to realize that the future of his career was in serious jeopardy. According to him, Cyborg was supposed to appear in the Flash movie, not to mention he was supposed to get his own movie in 2020. If that was going to happen, then Warner Bros. should have just done a Teen Titans movie. That would have been so cool, but it looks like that might not happen. Ray Fisher may have burnt some bridges over at Warner Bros. after Justice League, which made me wonder what kind of turn his acting career would take. A part of me thought he would just start a podcast and continue talking about his experience on the making of Justice League. Speaking of which, does anyone think it's possible if he can spearhead a documentary about Justice League and how Warner Bros. eventually decided to release the Snyder Cut? I have a feeling that will happen eventually, with or without Ray Fisher.
The other part of me thought that Ray Fisher would make amends with Walter Hamada and play Cyborg again. No, Joss Whedon doesn't have to be involved in another DC project and he probably shouldn't be. The optimist in me still thinks we'll see Ray Fisher as Cyborg again, but only time will tell. For now, however, it seems like his career is taking a turn for the better. Zack Snyder has recently revealed the cast of his upcoming science fiction action movie, Rebel Moon. This Netflix exclusive sounds a lot like the Magnificent Seven in space. I don't know about you, but I think that sounds awesome. Based on the details he has given us, the plot of Rebel Moon is about a peaceful colony sending a woman to recruit warriors to fight a ruthless tyrant and his army. Much like the Magnificent Seven and Seven Samurai, this peaceful colony is under threat from this army and needs people who can fight. It's a plot we've seen before, but it's one that I like seeing. Plus, I just can't turn down a Star Wars-like epic from Zack Snyder. And to make things more exciting, he apparently wants to do more spin-offs for it, much like what he's doing for Army of the Dead.
I want to see that happen, but guess who will be reuniting with him for it? Yes, Ray Fisher will be in Rebel Moon. For now, it is unclear as to the specifics of his role, but I'm just excited that he is reuniting with the man who made him a star. If I had to guess, I'd say that Ray Fisher is playing one of the warriors that will be recruited to protect the colony. It makes sense, given his tall stature and the fact that we saw him play a superhero already. I like the sound of this idea, but I think we should focus more on the fact that Ray Fisher is returning to acting in bigger roles. This is good for him, considering his career has barely managed to kick off after Justice League. He's had a minor role in True Detective and hasn't done a single movie after playing Cyborg. That's a shame, especially after seeing him act in the Snyder Cut. It was a significant improvement and it proves he is capable of much more as an actor. Will Rebel Moon steer his career in the right direction? I think that's the best case scenario, unless he just wants to work with Zack Snyder. Maybe he'll give him his own series? We'll see what happens when Rebel Moon releases on Netflix and I'm excited to see him in it. Again, I hope it allows his career to find some momentum. If only Justice League was able to do that for him. Otherwise, what's the point of playing a superhero? What are your thoughts? Do you think Ray Fisher will find more significant movie roles after Rebel Moon? Zack Snyder has released the concept art on his social media and it looks cool.
Tell us what's wrong with this post? How could we improve it? :)
Let us improve this post!