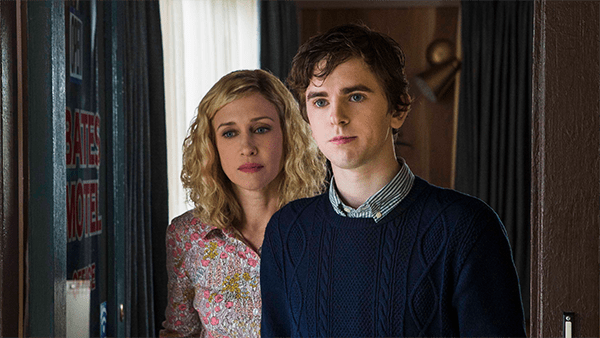 Several years ago, one of the most interesting movies of all time was made. The year Psycho was released, everybody suddenly became afraid of taking a shower. At the time it was made, this was considered one of the most frightening movies of all time. It was also one of the most popular, as it eventually spawned a number of remakes and a television series dedicated to its legacy called Bates Motel. This series ran for five seasons and while it didn't necessarily receive the same type of critical acclaim as Psycho, it definitely had a fan following that still exists today, despite the fact that the show no longer airs.
Below, you can find all five seasons of the television show Bates Motel ranked from best to worst. Keep in mind, this is something that's supposed to be fun and everyone's opinions don't exactly match. If you haven't seen the show and you're interested in learning more, click on the link associated with each section. This will give you a chance to watch something about each season of the show.
1. Bates Motel Season 1
This is the season where much of the groundwork for seasons 2 through 5 was laid. It's also the one that connected the movie and the television show and as such, it's easily one of the most important seasons of the entire show. Those involved with it had to be careful to both honor the legacy of the story while simultaneously creating a deeper, more in-depth story that hadn't been told before. For that reason, season 1 has to be considered as the best season of the show, even though it's a close race.
2. Bates Motel Season 3
This is the season where things really started to heat up. Up until now, everyone has sort of believeed that Norman is this quiet, sweet boy that wouldn't harm a fly. However, he's becoming more and more psychotic with every passing day and he and his mother aren't exactly getting along either. By the time you get to season 3, you start to see the cracks forming in the armor. To make it even more exciting, police are starting to take notice of Norman and this makes him even more of a loose cannon.
3. Bates Motel Season 4
If you thought season 3 was twisted, you haven't seen anything yet. Norman has gone completely off the edge and is put in a mental institution but you start to see a deeper problem growing. While everyone's focus is on Norman, it becomes readily apparent that he is the way he is largely because his mother has played a key role in making him that way. She becomes upset as he is put in the mental institution, not because her son has been institutionalized, but because she's afraid he might actually spill the beans and tell people what she's been up to. It gets even crazier when he takes on her persona and starts thinking that he is his own mother.
4. Bates Motel Season 5
This is the season where you really start to see Norman completely transform from that person who's torn between being a nice kid and truly warped adult into someone who is completely evil. He starts to find new victims to kill and he seems to enjoy it. Of course, he's still battling those issues with his mother, as even in death, he can't get free of her.
5. Bates Motel Season 2
Things are building in season 2. It comes in last because it doesn't really seem to have the wanderlust of season 1, yet there is more work to be done in order to build the character of Norman Bates, not to mention his mother. Things are at such a climax in seasons 3 through 5 that is necessary to spend this time building up to that. It makes it slightly less intense, but it's a necessary part of the series.