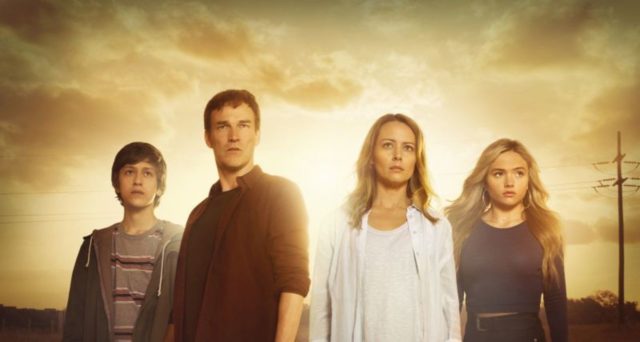 After getting a hint at what to expect from the series last week, Fox has finally released a full-length trailer for its upcoming X-Men TV series: The Gifted. And although I harbor some doubts as to how good the small-screen mutant drama can be, I have to admit that it looks promising.
The Gifted follows the well-to-do Strucker family who are forced to go on the run from the government after it is revealed that their two children are mutants. With no idea where to turn to in their time of need — not even sure if the X-Men still even exist — they join an underground band of mutants that help shelter them from a world that both hates and fears them.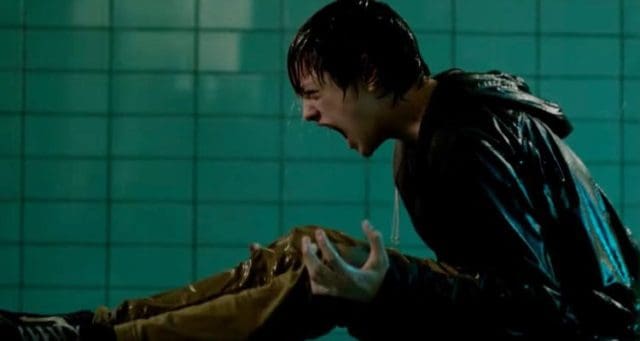 The father, Reed, is a District Attorney who "puts [mutants] in jail." But "things change when it's your own kid," bringing him to question everything he believes in for the sake of his family. He appears to be a man trying to do what's best, struggling to understand his bullied son who is going through changes he can't possibly relate to.
Although neither child's powers are especially well-defined yet, Lauren apparently has some measure of control over the base elements. She can "push the air together, water too" and is seen at one point forming a makeshift forcefield to shield her from falling debris. I still have no idea what her brother's, Andy's, powers are. Shown using them to defend himself against a gang of bullies, they could be anything from ferrokinesis (Magneto) to telekinesis (Jean Grey) to simply copying what his sister can do.
The supporting cast includes a lot of familiar faces for fans of the X-Men franchise, including some that have made appearences on the big screen. The big one is Polaris, the green-haired daughter of Magneto who shares his magnetic powers. She is described as "a very troubled young woman" by the government agent detaining her in shadowy laboratory.
Another big name being shown off is Blink, best known to the layman as one of the young mutants that Professor Xavier seeks out in X-Men: Days of Future Past. Her powers allow her to create portals between two different locations: step through one, walk out the other, no matter where that takes you.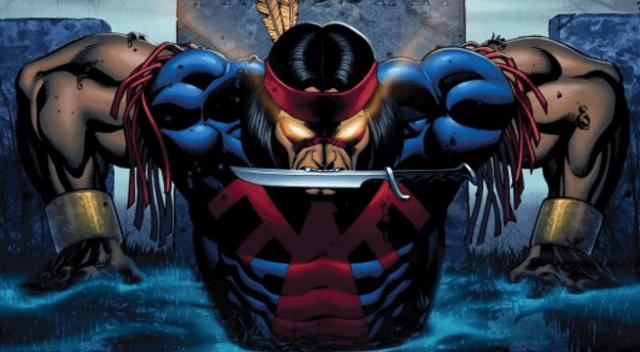 Others mentioned or hinted at include Thunderbird and Eclipse. Thunderbird is an Apache mutant with a pretty typical superhero powerset of enhanced strength, speed and stamina. He is the leader of the underground mutants that take in the Stuckers. Although he appeared in Giant-Sized X-Men #1 when the comic re-launched with a more modern lineup, he's never held the same level of popularity that teammates Nightcrawler, Wolverine, Storm and Colossus have.
To my knowledge, Eclipse, aka Marcos Diaz, is a character that is original to this TV series. He is described as "a rebellious Mutant who can absorb and manipulate photons." This makes him the young man apparently generating balls of energy in the series' trailer.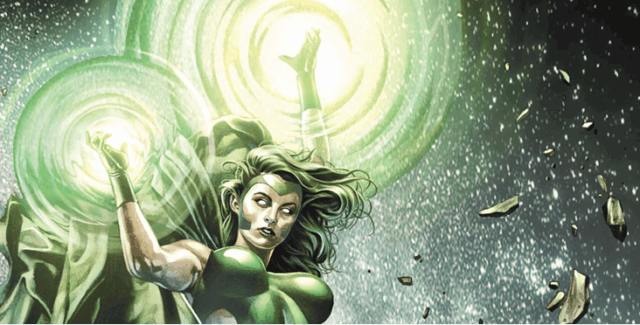 Based on what we already know, I would guess that this series will model itself after the X-Men's familiar narrative. A team of young mutants, outcast from society, need to fight not only purely Human threats (the government agents), but proto-Sentinels (the spider-bots seen chasing the Strucker kids) and other Mutants as well. Polaris appears to either be in league with government agents or filling the Magneto role of a violent mutant supremacist willing to use her powers to destroy those who get in her way (maybe both?).
When all is said and done, however, the series seems to be in good hands. Despite an overall spotty film record, Bryan Singer — who is directing the pilot episode — has helped make the X-Men film franchise what it is today. The cast seems capable and the set-up is perfectly in-line with what we've come to expect from all things X-Men.
As for how this is supposed to connect with the films — especially given that the X-Men and Brotherhood of Mutants are half-remembered things of the past — only time will tell. And I will certainly give them the benefit of the doubt in telling it.
https://youtube.com/watch?v=qTzW9rMcbzk%22+frameborder%3D%220%22+allow%3D%22accelerometer%3B+encrypted-media%3B+gyroscope%3B+picture-in-picture%22+allowfullscreen%3E%3C
Save
Tell us what's wrong with this post? How could we improve it? :)
Let us improve this post!