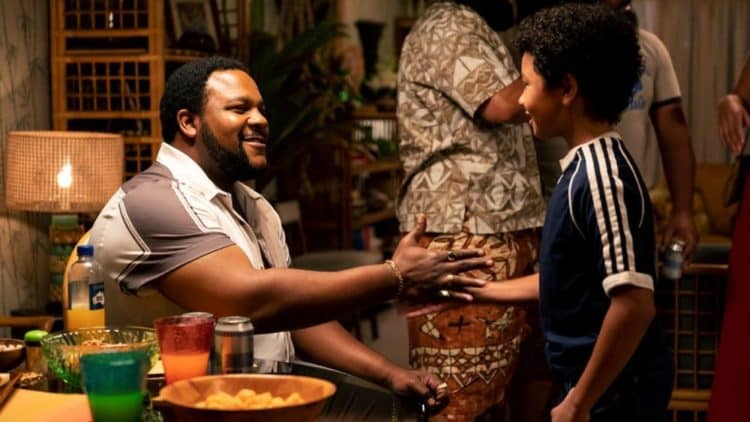 If you're not familiar with Nate Jackson, you may mistake him for a newcomer to the entertainment industry. In reality though, he's been around for over a decade and now he's getting his chance to really shine. As a multi-talented and hardworking creative, Nate has been involved in some cool projects, and there are plenty more where those came from. He appeared in an episode of the new TV series Young Rock, and this marks his first TV role since 2017. He also has a film project in the works although no exact release date has been announced. Nate's name is definitely one you're going to want to remember. Keep reading to learn 10 things you didn't know about Nate Jackson.
1. His Career Started With Viral Videos
The internet has become a powerful tool to help people chase their dreams, and this is something Nate has experienced first hand. He initially started getting attention when he posted a video in 2016 that quickly got 600,000 views. He decided to post another video which racked up 1 million views.
2. He's A Writer
You may not be that familiar with Nate as an actor, but there's a good chance you've seen/heard some of his work before. He is a talented writer who worked with the MTV sketch comedy and improve series Wild 'N Out for over a dozen episodes. Nate has also done some directing for other projects.
3. He Owns A Comedy Club
Comedy is Nate's first love and he always looks forward to any opportunity to make people laugh. He is the proud owner of the Super Funny Comedy Club which is based in Tacoma, WA. The venue has become a well-known spot for both local and out of town comedians.
4. He's A Gamer
His work isn't the only thing he loves, Nate also has other hobbies and interests that he enjoys during his free time. Nate is an avid gamer and he even has an account on Twitch where he often live streams his gameplay. He particularly enjoys playing Call of Duty: Modern Warfare.
5. He Hosts A Podcast
Nate is the creator and host of The Nate Jackson Radio Show. According to a description of the show, Nate "masterfully gets his guests to give a rare look 'behind the curtain' at their genius. Social media influencers, actors, musicians, and other entertainers peel back layers and go deeper than they normally do on interviews for your listening pleasure." His podcast is available on all major streaming platforms.
6. He Has A YouTube Channel
Some people may try to box Nate in to just one category, but the truth is that he is an all around content creator. Nate has a YouTube channel that currently has more than 54,000 subscribers. What's even more impressive is the fact that he has brought in over 6.1 million total views. His content consists of comedic skits, interviews, and wise words directly from Nate himself.
7. He Loves Helping Other Comedians
In addition to sharing his gift of comedy with his fans, he also likes sharing his knowledge with his fellow comedians. He created a system called Sold Out: The ABCs of a Successful Comedy Room. Through this system he helps comedians learn how to grow their brands and build successful careers in the comedy industry.
8. He Has A Close Relationship With His Parents
No matter how old most people get, they still appreciate the love and support of their parents. Nate Jackson is no exception. He has a great relationship with his parents and they have supported his dreams throughout the years. In February 2021 he shared a screenshot of a heartfelt text message his parents sent him to congratulate him on his accomplishments.
9. He Likes To Box
Nate has struggled with his weight for many years, but he has recently decided to embark on a journey towards feeling his best. He has gotten serious about making healthier choices and staying active. In addition to lifting weights in the gym, boxing has become another way he likes to burn calories. He regularly posts picture and video updates of his progress and just by doing his best he has inspired many of his followers on social media.
10. He Enjoys Traveling
You know what they say, we're here for a good time not a long time – and Nate is doing everything he can to make his time as good as possible. He loves having new experiences and exploring the different things the world has to offer. He has gotten to do lots of traveling both nationally and internationally and he's even been as far as Australia.
Tell us what's wrong with this post? How could we improve it? :)
Let us improve this post!