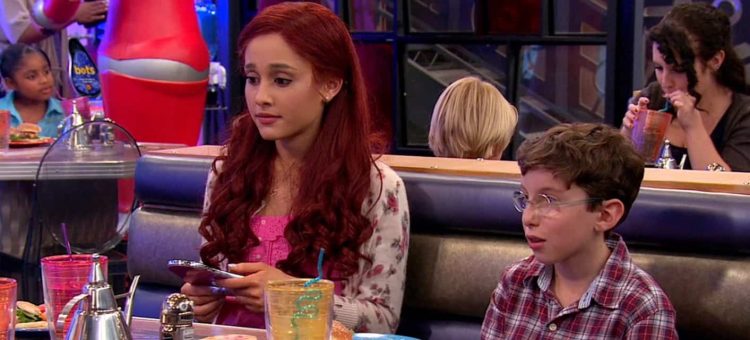 Foot fetish is one of the most common fetishes in the world, and you might be surprised to hear that the foot obsession carries on to Hollywood. Hundreds of celebrity feet photos are uploaded online daily, and equally, thousands search for celebrity feet daily as well. There are hundreds upon hundreds of websites dedicated to general celebrity feet or particular celebrity feet alone. If you've never searched for celebrity feet, you'll find that a quick search will lead you to thousands of websites and photos of just feet–dressed up feet, naked feet, dirty feet, and all sorts of feet.
Here are some of the most searched celebrity feet out there. The numbers you see below are monthly Google searches:
Ariana Grande Feet — 11,000
The young musician has millions of fans out there, and her feet alone have thousands of fans as well. There are hundreds of sites dedicated to details about her feet, and those feet get over 11k monthly searches. People are obviously obsessed, and maybe rightly so because her feet are downright adorable.
Selena Gomez Feet — 10,000
When you search for Selena's feet, you'll get over 4 million results. You can find websites that are dedicated to the best close-up images of her feet, and it seems that her feet are quite popular on Pinterest as well. There's a possibility that some people might just want to search her shoe style, but when her feet alone gets up to 10k searches a month, there must be something else there.
Taylor Swift Feet — 10,000
The Taylor Swift craze goes beyond her music, her style, and her personality. Apparently, there's an entire world of people crazed about this artist's feet. Taylor's feet get more than 10k of searches monthly, and there's even a Reddit subfeed dedicated to her feet alone. While there may not be as many sites dedicated to Taylor's feet, it's enough that there's a Facebook page dedicated to Taylor's beautiful feet.
Emma Watson Feet — 8,900
With up to 8,900 searches monthly, Emma Watson's feet might be just as famous as her Harry Potter co-star Rupert Grint. Even if that statement were an exaggeration, we can't exaggerate how much people are obsessed with Emma's feet. As it turns out as well, Watson's feet are popular in Instagram–being that many people are tagging her moisturized toes as feet #goals for many.
Margot Robbie Feet — 8,400
She's already a sex icon in films, so there's no doubt that many people objectify Margot Robbie's feet. Her feet alone get about 8.4k searches. While there aren't many websites dedicated to Margot's feet alone, she's practically on every single generic celebrity feet website. Wikifeet actually shows that her feet has a 5-star rating. Good for her.
Katy Perry Feet — 8,100
Katy is another sexy symbol, who has a huge number of followers obsessed with her feet. Her feet get 8.1k searches monthly. There are Tumblr pages and Facebook pages dedicated to that part of her body alone. She's also got websites just about her feet and where her feet have been lately. Katy Perry's feet information are all over the Internet–her size and even the types of shoes she wears.
Gal Gadot Feet — 7,300
Wonder Woman must have wonderful feet because so many people search for them on a daily basis. Gal Gadot's feet get about 7.3k searches monthly, and she even has YouTube pages dedicated to her feet. Some of her feet videos get at least 18k views and some even more. Apparently, many people think that Gal has sexy feet, and we're pretty sure that she does.
Daisy Ridley Feet — 7,000
The force is strong with Daisy's feet, and we know this from all the Reddit accounts and Tumblr pages dedicated to her soles. Daisy's feet get 7k searches monthly, and there are also YouTube video compilations of her legs and feet. If that's not a cultural obsession, we're not sure what is. If ever you search for Daisy's feet, you'll find out that she has a tattoo on her left foot–unless you knew that already.
Kaley Cuoco Feet — 6,800
Upon a quick search of celebrity feet, you'll notice that Kaley Cuoco is in every single general website that talks about feet. Apparently, people are obsessed with Kaley's feet, and there's no doubt about it especially since her feet get 6.8k searches a month. What is it about her feet that get people interested? We're not entirely sure, but from what we gather, people think her feet are just sexy.
Jennifer Lawrence Feet — 6,500
Our favorite next-door neighbor actress is apparently the subject of foot fetish as well. Jennifer Lawrence's feet get 6.5k monthly searches, and a quick Google search of her feet will bring out over 8 million results. We know not all of those are relevant, but you get the idea. People are obsessed, and we know why. All of J. Law is nothing but awesome, and that includes her feet.