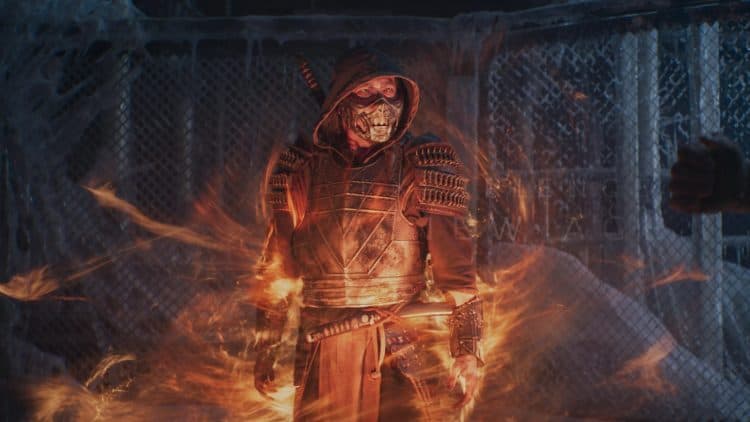 The idea was already there, but it would appear that Mortal Kombat 2 is now a solid idea that's being pushed forward and will at some point be ready to get going, as soon as the rest of the cast is set and the story is figured out. At the moment it does feel as though many fans of the franchise and who watched the movie will be able to guess at a few things that will be happening based on the way that the first movie ended. Those that watched the movie, and there are a lot of them, should recall that Shang Tsung stated that death was just another portal, which could mean that we'll be seeing several, if not all, of the characters that ended up dying in the first movie. This was of course kind of a letdown for a lot of folks since the hope was to see a massive battle take place near the end, but the fact that several of the villains died and one hero was taken out, there was a feeling of disappointment since the idea was that some of the more impressive characters would last longer.
There are a couple of ideas that people weren't too fond of, such as the arcana that gave the fighters their special abilities. In the initial Mortal Kombat movies, the only ones to have powers at all were a select few that had been allowed to keep their abilities. In this version pretty much everyone had a chance to acquire a power, so long as they had the Mortal Kombat mark emblazoned on their body. Cole was also a sticking point for a lot of people since his inclusion into the story wasn't really accepted as something that was needed. As the descendant of Scorpion, he served a purpose at one point, but to a lot of folks, he felt like someone that could have been left out in favor of another character that people were hoping to see.
But predictions about the second movie are already bound to come sooner or later since one character, in particular, is bound to make an appearance or at least be discussed, as the original Sub-Zero is known to have become Noob Saibot, which means that hopefully, the second movie will see another Sub-Zero emerge. There's already been a hint that Johnny Cage will be one of the next entrants into the second movie, and that Shang Tsung is bound to resurrect those that fell, such as Mileena, Kabal, Goro, and perhaps even Nathan Jones' character, who many people couldn't figure out, even though the character is a part of MK lore. It feels like a giant cheat in a way, but one character that a lot of people are bound to want to see back is Kano, since he managed to steal the show more than once during the movie, and would be a great character to see come back, perhaps this time with the expected metal covering over his eye to focus the laser that shoots from it. Whether Kung Lao will be allowed back or not is hard to say, but in the realm of fantasy just about anything can happen so long as the writers are good enough at coming up with a story that people will want to believe in.
Perhaps in the second movie, we'll even get to see Shang Tsung compete, or perhaps Raiden will be seen in combat. So far the two haven't done much other than show displays of the power they possess, which is still fairly impressive. But in a second movie, it would be interesting to see if they might be able to throw hands and get into the fight like the others. There are still plenty of characters to be introduced, as Cyrax and Sektor might be nice to see, along with Baraka, maybe Shao Khan, and maybe even Kitana. It kind of depends on how the story is going to be fashioned and where it's going to take place, but hopefully, the second movie won't trip and fall over its own feel like Mortal Kombat: Annihilation did. That might sound like a low blow, but Annihilation was pretty bad, even if it had moments of hope throughout the movie.
It might be a little while before we get to hear about any big news with the second movie, but people will likely have plenty to say once they begin to think about what could possibly happen. There are still quite a few elements to this movie that need to be examined, especially since with earth hanging in the balance it's kind of a hope that we'll see even more powerful figures pop out of the woodwork. Like always, we'll have to just wait and see what happens whenever it does happen.