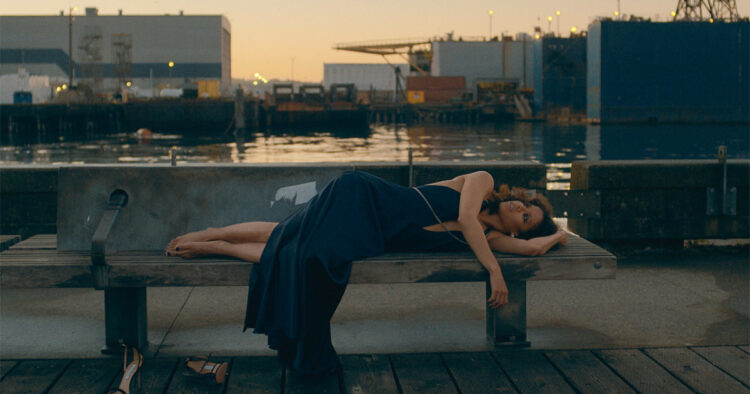 Surface is set to premiere on Apple TV+ next month, and it promises edge-of-your-seat storytelling featuring the talents of some of the greatest actors of this generation. The miniseries is created by Veronica West for Apple TV+. West is best known for her work on shows like Mercy, Brothers & Sisters, GCB, Hart of Dixie, and State of Affairs. It will be directed by Sam Miller, who had helmed shows like Luther and I May Destroy You. The plot of the psychological thriller miniseries is described as follows, according to Deadline: "Surface is an elevated thriller about a woman's quest to rebuild her life after a suicide attempt, and her struggle to remember – and understand – everything that led up to the moment when she jumped." If you want to learn more about the actors set to appear in this series, read ahead. Here are the cast members of the upcoming Apple TV+ psychological thriller miniseries Surface.
Gugu Mbatha-Raw
Gugu Mbatha-Raw stars in Surface as Sophie. Mbatha-Raw is a British actress. She began her career in British television before making the transition to film. She has starred in a number of films, including Miss Sloane, Beauty and the Beast, Motherless Brooklyn, Misbehaviour, Summerland, the Apple TV+ drama series The Morning Show, and the Disney+ series Loki. Mbatha-Raw has also appeared on stage, in productions of Romeo and Juliet, Hamlet, and Antony and Cleopatra.
Oliver Jackson-Cohen
Oliver Jackson-Cohen will be portraying the character of James in Surface. Oliver Jackson-Cohen is a British actor best known for his roles in The Invisible Man, The Haunting of Hill House, and The Haunting of Bly Manor. He was born in London in 1986 and began his acting career on the stage, appearing in a number of West End productions. He made his screen debut in the 2008 film The Rooftopsmiths and went on to land roles in several television series, including Dracula and Mr Selfridge. In 2018, he was cast as Luke Crain in The Haunting of Hill House, which was released to critical acclaim. He has since also appeared in the 2020 sequel, The Haunting of Bly Manor.
Stephan James
Stephan James will be playing the role of Baden in Surface. James is a critically acclaimed actor who's taken on challenging roles over the past few years. He is a Canadian actor who has emerged as one of the most promising young talents in Hollywood. James first gained attention for his breakout role as track and field star Jesse Owens in the 2016 film Race. His stirring performance earned him a Canadian Screen Award for Best Actor, and established him as a rising star to watch. Since then, James has gone on to give standout performances in a number of films and television shows. He starred opposite Julia Roberts in the Amazon series Homecoming, for which he received a Golden Globe Award nomination. Most recently, he appeared in #FreeRayshawn, earning him a nomination at the Primetime Emmy Awards. With his undeniable talent and charisma, Stephan James is quickly making a name for himself as one of Hollywood's most exciting new leading men.
Ari Gaynor
Actress Ari Gaynor is starring in Surface as Caroline. Gaynor is a well-known actor who has appeared in a number of popular TV series, stage productions, and films. She is perhaps best known for her roles in I'm Dying Up Here, The Sopranos, and Fringe. Gaynor has also been acclaimed for her work in stage productions such as Brooklyn Boy and The Little Dog Laughed. In addition to her acting work, she has also directed a number of short films. Gaynor is a native of Boston.
Marianne Jean-Baptiste
Marianne Jean-Baptiste will be starring as Hannah in Surface. She is a British actress who first came to prominence with her role in the 1996 film Secrets & Lies. Baptiste earned critical acclaim for her performance in the film, and was nominated for the Academy Award for Best Supporting Actress, the Golden Globe Award, and the BAFTA Award in the same category. She has since appeared in a number of films and television shows, including Without a Trace, Blindspot, and Homecoming. Baptiste is a highly respected actress who has demonstrated her talent for both drama and comedy. She is an inspiring figure who has paved the way for other black actresses in Hollywood.
Francois Arnaud
Francois Arnaud is a Canadian actor best known for his work as Cesare Borgia on Showtime's period drama series The Borgias, Manfred Bernardo on NBC's Midnight, Texas, and Tommy Castelli on UnReal. He began his acting career in 2009 with a role in the film J'ai tué ma mère (I Killed My Mother). He has since appeared in various films and television shows, including X Company and Blindspot. In addition to his work as an actor, Arnaud is also a polyglot, speaking fluent French, English, and Italian. In Surface, he will be playing the character of Harrison.
Millie Brady
Last on the list is Millie Brady, who will be playing Eliza in Surface. Brady is a British actress who is best known for her roles in the series The Last Kingdom and the film Pride and Prejudice and Zombies. Brady began her career as a child model, saving up money so she can move to London. She rose to prominence with her role in The Last Kingdom. Brady has also starred in the films Teen Spirit and Intrigo: Samaria. Brady has tackled strong and powerful women throughout her career. Talking about the opportunity to do so, Brady said to Culture Whisper that she has been "really lucky" to snag these roles. "I think I've been really lucky," Millie says. "I've always wanted to play gutsy characters who are a bit different from the norm, and it's hard to find characters that are so fearless. I was always really clear, and my agent was always really clear: I wanted characters you could get your teeth into." She also showed her appreciation for working in TV, saying: "The good thing about TV is you're doing it for six months, and you're really in it. Films can be anything from a month to three weeks, so it's nice with TV you're living in that world very often for half a year. With film, you can kind of dip in and come out."